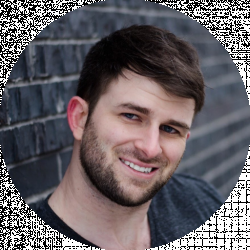 Latest posts by Adam Braunstein
(see all)
Few artists in the history of rock and roll have managed to have the career that Neil Young has achieved. With a musical repertoire that spans multiple bands, 60 years, and the respect of his peers the world over, there are few artists who can stand next to Neil Young when it comes to rock.
I've been a fan of Neil Young for a long time, but even I haven't listened to every song on his catalog because it's simply enormous. The man has made music with different bands and released countless solo albums, and the amount of music Neil Young has produced is just staggering to take in.
His songs have spanned multiple different genres, and he's toured with artists from all different generations, often finding himself helping mentor new bands and overall just being an incredibly positive influence on the world of music as a whole.
For those that don't know a ton about him or fans that wish to know more about his career, we're going to go on a journey throughout the career of Neil Young.
Birthplace: Toronto, Canada
Parents: Scott Alexander Young, Edna Blow Ragland Young

Early Life
Neil Young is Canadian and began life in Toronto, Canada. Shortly thereafter, the family moved to Omemee, Ontario, a small town that Neil Young would go on to describe later as a sleepy little town. Neil's musical influence wouldn't be awakened until he was 12 when he would begin listening to the radio and start getting interested in pop music. After his father had several affairs, Young and his mother moved away to Winnipeg.
In High School, Neil Young joined his first band, where he would meet Ken Koblun, who would go on to play with him in the band Buffalo Springfield. In high school, he played primarily in instrumental bands, as he wouldn't find his singing voice till later in his career.
Young's first official band was The Squires, which he played with Ken Koblun, Bill Edmondson, and Jeff Wuckert in. Despite being very young at the time and having recently dropped out of school, the band scored its first hit called "The Sultan," which got local radio play.
The band would start recording some demos, and shortly after, Neil Young met a man by the name of Stephen Still, who was in a band called The Company at the time. The Squires played shows in Canada during this time, getting a little bit of a following.
Young eventually wanted to find a band more suited to his talents, and that's when he left The Squires and instead became a solo act.
Professional Career
Neil Young, the Songwriter
Neil Young was looking to make a name for himself, but before that would happen, he would help make a name for somebody else. That somebody was The Guess Who, which used a song that Neil Youn wrote called "Flying on the Ground is Wrong" and garnered a top 40 hit in Canada because of it.
Solo Act
Neil Young took his show on the road in 1966 as a solo artist, but soon after, he joined up with the Mynah Birds, a band that was fronted by Rick James at the time and differed greatly from his normal material. The band didn't last long because Rick James got arrested after going AWOL from the Navy.
The band dissolved with this event, and instead, Young sold off most of the band's equipment, bought a car, and hauled it to LA, where a musical revolution was in the process of taking place. Neil Young would admit later that he was an illegal citizen at this point and would not procure a Green Card until 1970, almost 4 years later.
Buffalo Springfield, Neil Tastes the Limelight
Thanks to a random occurrence in LA traffic, Neil Young and his bandmate from the Mynah Birds, Bruce Palmer, ran into Stephen Stills and Richie Furay. The four of them then added Dewey Martin to the outfit, and all of a sudden, a band was formed called Buffalo Springfield.
The band's style was unique, combining folksy tunes with psychedelic rock. They had a massive sound in live shows, which was carried by Young and Stills on lead guitar, a rarity for the age that would typically involve one lead guitarist and one rhythm guitarist.
Their first record was released to good sales and had several hits off it. These days, their self-titled album is referred to as one of the most important in rock history and is credited for creating the genre folk-rock or country rock, which both remain big in the music industry to this day.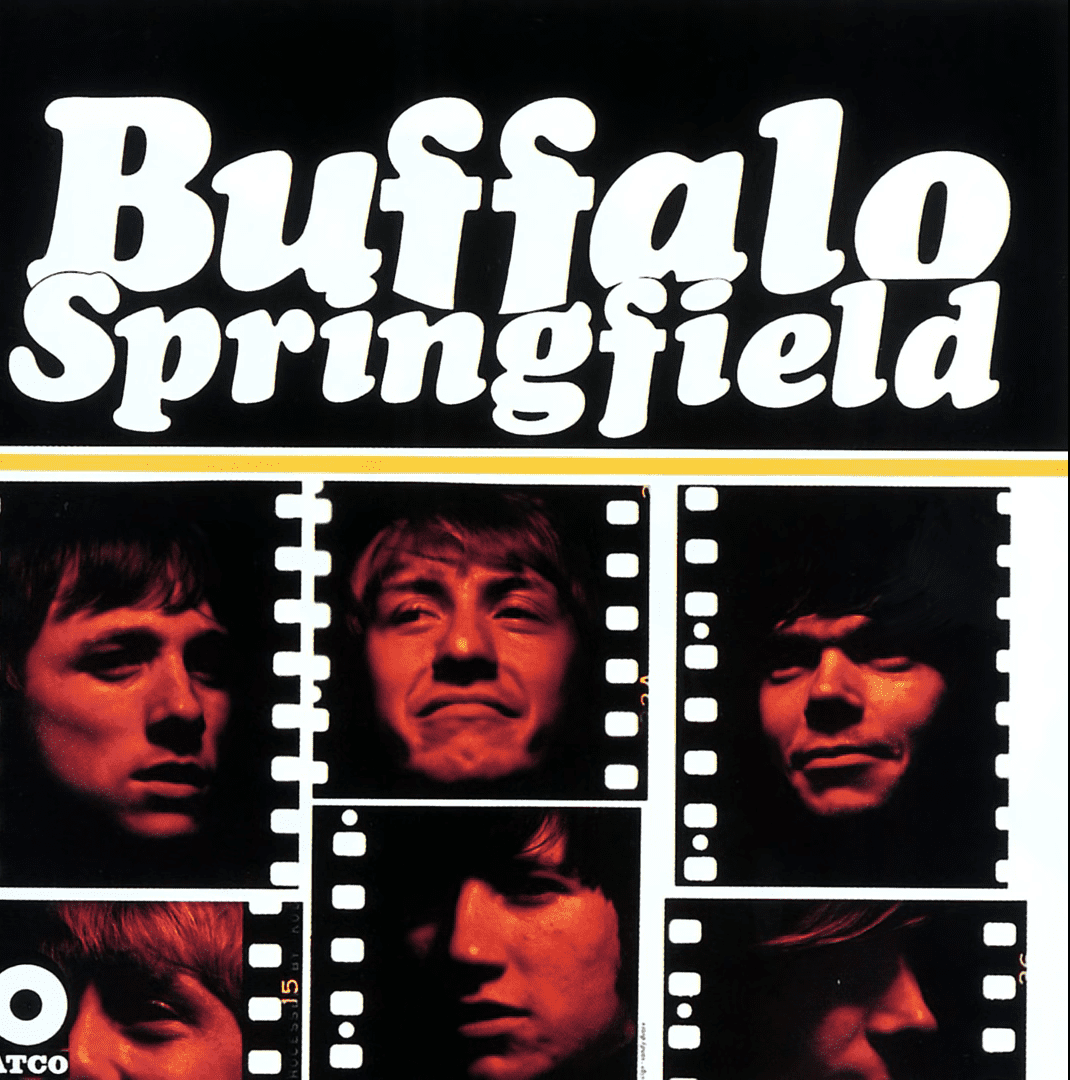 The Second Album and The End of Buffalo Springfield
Buffalo Springfield, like many bands, would start to implode from the inside out. Tensions rose among members who wanted to be heard more in the songwriting process, and on their second album titled Again in 1967, Young appeared mostly as a solo artist on the album while only being minorly involved with other songs on the album.
In 1968, Buffalo Springfield was history, but because they were still signed to a contract, they had to record another album called Last Time Around, which was again made up of separate recordings from earlier in the year and didn't really involve all the members in any one song.
Neil Young and The Crazy Horse
Neil Young would be signed shortly after his session work by Reprise Records. The first solo album he would release would be called Neil Young, but it didn't start off so hot as none of the singles from the album hit big at the time. Years later, it would become a fan favorite, with several songs being played during the concerts he plays to this day.
The next album needed something different Neil young recognized this, taking band members from another band called the Rockets. These band members, Danny Whitten, the guitarist, Billy Talbot on bass, and Ralph Molina on drums, would become the core of Neil Young with Crazy Horse. The album they would record, called Everybody Knows This Is Nowhere, is known as one of the most important albums in rock history.
Important songs from the album include "Cinnamon Girl" and "Down by the River," two amazing songs that sound like they could be from two different bands, which showed how versatile Neil Young's sound was, playing folky guitar riffs one moment and hard-driving guitar riffs the next.
According to Neil Young, he wrote these songs while sick one day with a fever of 103 degrees. Many artists have claimed to have written songs from dreams, but this seems to be the first notable set of songs written while sick with the flu.
Crosby, Stills, Nash, and Young Form
Another band would start gaining recognition called Crosby, Stills, and Nash, which featured Neil Young's old bandmate, Stephen Stills. Despite the rough breakup of Buffalo Springfield, Neil Young would join them on the condition that he is a full member of the band, allowed input on all of the songs, and basically made them agree to everything he didn't feel he had in Buffalo Springfield.
The band didn't start off the best, as, during Woodstock, Neil Young refused to play most of the set and, when he was playing during part of the set, refused to be filmed by cameramen. This would start a tumultuous relationship with the band, with both sides clashing and fighting for control.
Soon enough, it was Buffalo Springfield all over again, and Stephen Stills and Neil Young would constantly fight for control over the direction of the band. The two would never end up reconciling, and Stephen Stills would keep throwing barbs at Young throughout their careers long after the band ended.
Neil Young's biggest contribution to the band came with him writing "Ohio," which was about the infamous Kent State Massacre. The song described the scene in detail and spurred on the anti-war movement in the country, becoming an anthem for students of the nation who were protesting across the country. It helped bring Crosby, Stills, Nash, and Young to the top of the charts and brought light to the tragedy as well.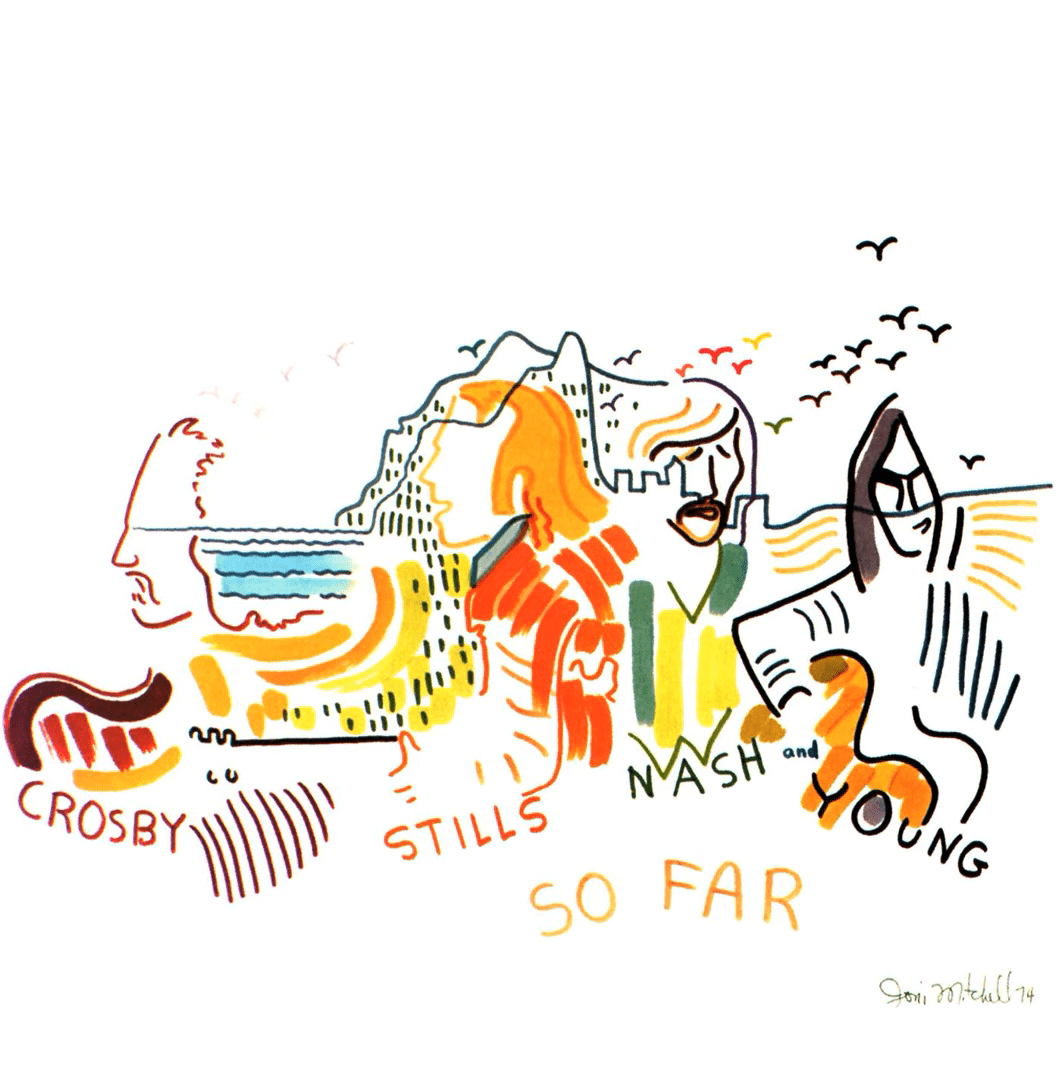 Neil Young Goes Solo Again
Feeling the surge of songs that built up while he was in his previous band, Neil Young hit the solo circuit again and released After The Gold Rush. Despite their constant fighting, the album once again featured Stephen Stills and even Greg Reeves, who played base in Crosby, Stills, Nash, and Young. Young had gained a massive following from them, and him getting the credit of writing Ohio gave him a massive surge in popularity that he capitalized on in a hurry.
The best song from the album would be "Don't Let It Bring You Down," which has been covered by numerous artists since and has been one of his greatest successes as a songwriter to this day. The song "Southern Man" would be a source of controversy for Neil Young as it condemned the racism taking place in the south.
Famously, the band Lynrd Skynrd would playfully call out Neil Young in their iconic hit "Sweet Home Alabama," where lead singer Ronnie Van Zant would belt out, "And I hope Neil Young will remember, that a southern man don't need him around anyhow."
The Needle and the Damage Done
Neil Young would continue doing an acoustic tour in 1970 when at the end of his tour, he made an appearance on the Johnny Cash TV Show. The song he would play here was "The Needle and The Damage Done." To this day, it remains one of the most poignant songs in rock and roll history.
The song details a heroin addict and the trials and struggles they go through. The song was inspired by Crazy Horse member Danny Whitten, who succumbed to his heroin addiction in 1972 at the extremely young age of 29.
Neil Young Bounces Back
Following a string of unsuccessful albums called the Ditch Trilogy, Nel Young began working on Tonight's The Night, which was essentially a concept album that chronicled how he felt following the death of both Danny Whitten and a roadie named Bruce Berry, who also died from drugs. It is known as one of Young's darkest albums by far and took more than two years to finally release.
When it finally came out, it was again critically panned, although today, it's regarded as one of the best he's ever made, showing how much we don't appreciate genius when we see it at first.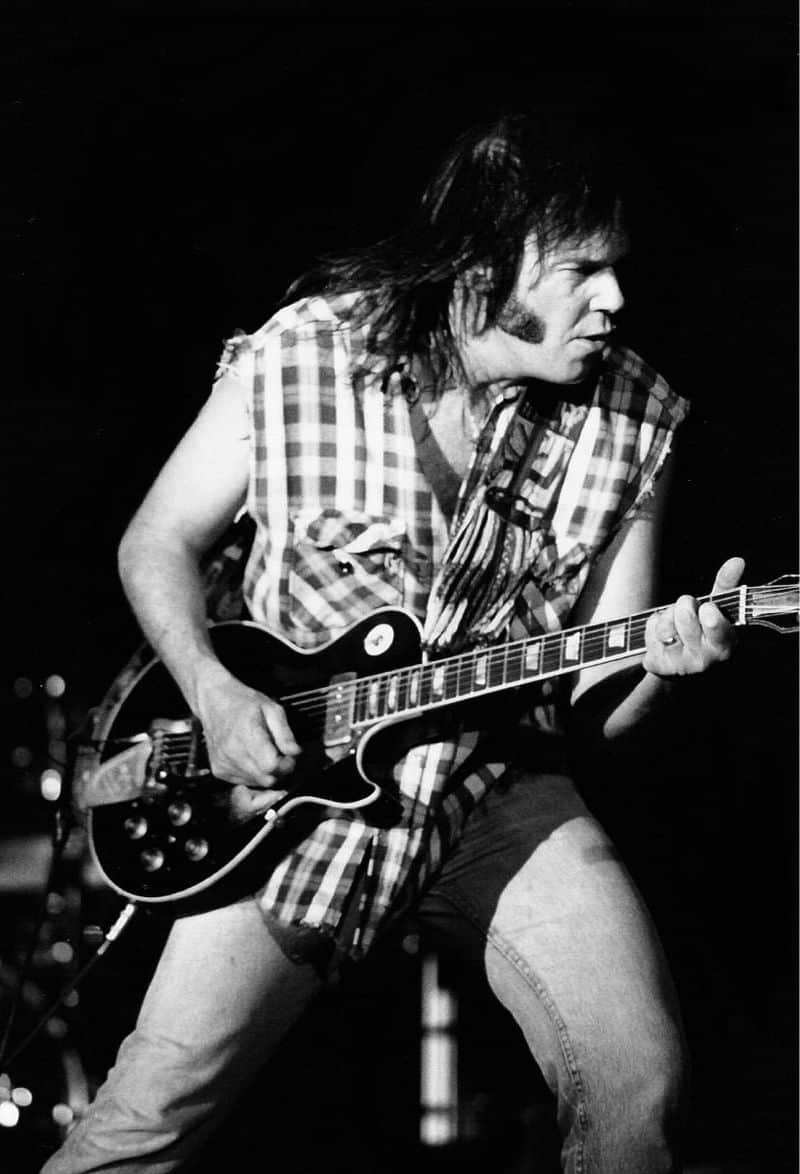 Crosby, Stills, Nash, and Young Return
Despite being an incredibly tumultuous experience for the band as a whole, they could not deny how successful they were and rejoined for a tour in the summer of 1974. Part of the tour would be recorded, and it would include multiple stadiums, becoming one of the first of its kind.
Neil Young would include some of his solo work during the tour, including Don't Let It Bring You Down. The tour was a massive success, but the band did not remain together past it. They attempted to make a new album, but it wasn't to be, as band infighting and production difficulties sidelined it.
Return of Crazy Horse, The Last Waltz
Neil Young got the band back together, with Frank Sampedro taking Danny Whitten's place on guitar. The album they would release was called Zuma and included some massive hits, including "Cortez, the Killer."
Neil Young would go on to perform in the famous concert called The Last Waltz, which was the last performance from the original lineup of The Band. The concert would become a movie. During this time, Young would release a best-of album titled Decade. Young painstakingly chose each song on the album, which would end up including many unreleased songs.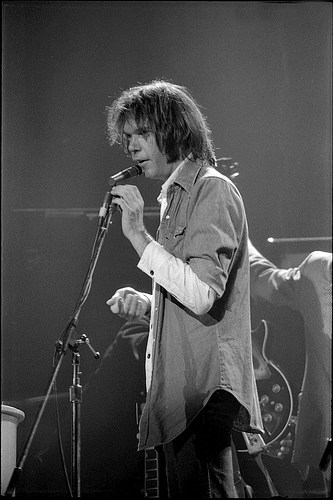 My My, Hey Hey
Neil Young would head out on a tour in 1979 called the Rust Never Sleeps tour and, during it, would debut two new songs, although they were two versions of the same song. My, My, Hey Hey (Out of the Blue) and Hey, Hey, My My (Into the Black) were both played during the concert, and the second, Into the Black, was marked by heavy guitar distortion, something that Neil Young had dabbled with on occasion but never dove fully into.
The concert would go on to become an album called Rust Never Sleeps and would involve recordings of the actual concert. The movie version of the concert came out as well, with directing credits going to Neil Young himself.
After an up and down decade in the 1970s, Neil Young ended the decade as Rolling Stone's artist of the year in 1979. Neil Young had revived his career and suddenly was ready to lead rock into the next decade on the back of Rust Never Sleeps.
Neil Young in the 1980s
Although he was set to lead the charge into the 1980s rock scene, Neil Young was sidelined while caring for his son Ben, who has Cerebral Palsy.
Young would return to the studio in 1982 to record Trans, which was a wild departure from his style of the past and instead was far more electronic and synthesizer-heavy. The result was a big change from what his fans were used to, and the album was said to be a form of Neil Young coping with having to communicate to his son through technology due to his condition.
The following album Neil Young would release was called Everybody's Rockin, and it was an even further departure from what fans of the artist were used to. During this time, David Geffen of Geffen Records sued Young for putting out music that was unrepresentative of Neil Young. 
The rest of the 1980s would be filled with sporadic releases, including a reunion with Crazy horse as well as another in 1988 with Crosby, Stills, Nash, and Young for an album called American Dream. The album would debut well in the top 10 of Billboard 200 but would experience a heavy fall due to the lack of any true singles.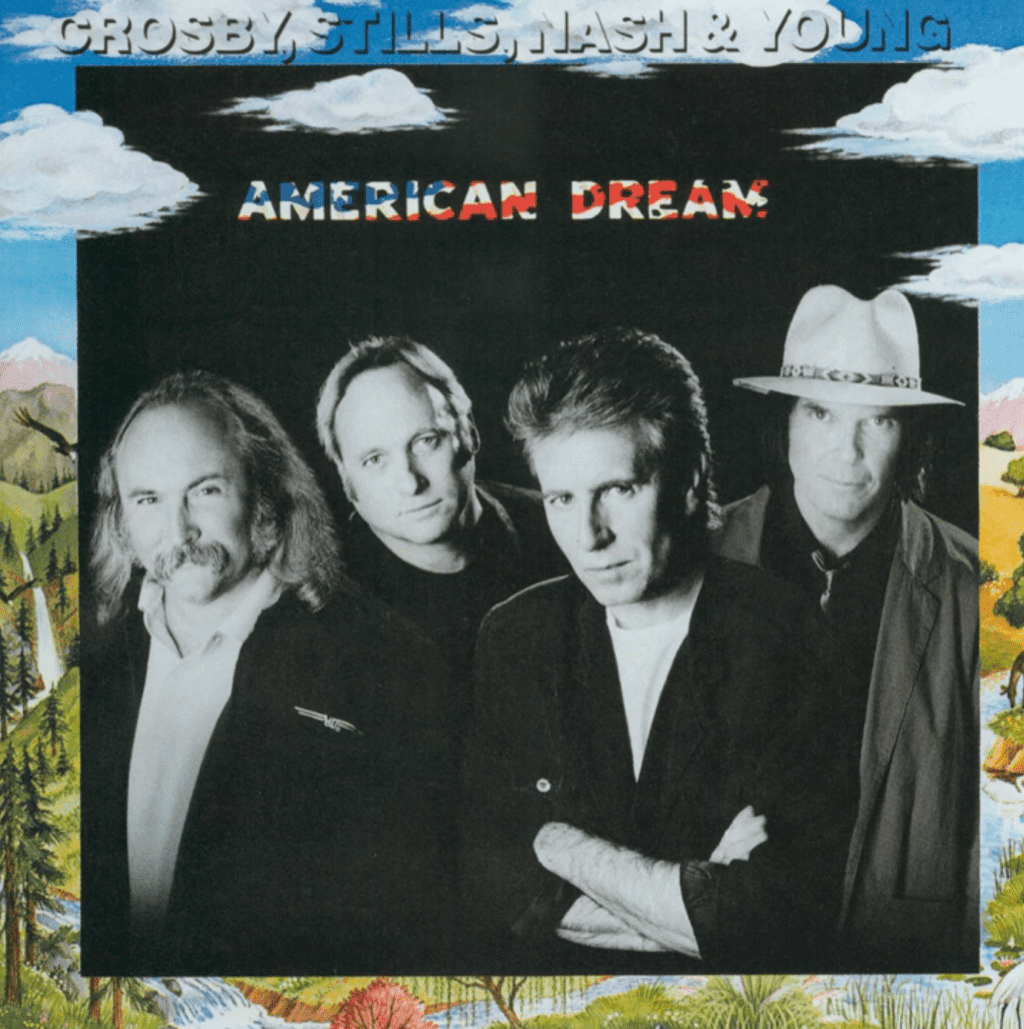 Return to the Top
Neil Young would hit it big yet again with the single Rockin in the Free World in 1989, and the album it would be featured on Freedom was a huge revival that, yet again, set Neil Young up to head the charge into the 90s rock scene. The music on the album would be heavily distorted, with hard-driving guitars that sounded similar to what made Rust Never Sleeps so big.
The Grandfather of Grunge
If you ever wondered why Grunge artists dressed the way they do, look no further than Neil Young. He coined the style that artists like Pearl Jam and Nirvana would adopt, and the frontmen of each Eddie Vedder and Kurt Cobain called Neil young one of their biggest influences. With the seal of approval of two of the biggest rising stars of the 90s, Neil Young once again rose to an enormous popularity surge.
Neil Young in the 90s
Neil Young would go on to release several more albums throughout the 90s, including Ragged Glory, which would reunite Neil Young with Crazy Horse. The album would do quite well critically during a time when it was tough for any rock that wasn't grunge to do well. It was pure garage rock, with heavier material than Freedom, showing Neil Young was diving head on to the heavier sound of the 90s rock scene.
In 1994, tragedy would strike the music world with the death of Kurt Cobain, and with it came Sleeps With Angels, another collaboration with Crazy Horse that hit on a very somber note, with much of the music influenced by the sadness of the music scene at the time, with songs warning about the dangers of the rock and roll lifestyle. Even more poignant for Neil Young was that Kurt Cobain used the lyric "Its better to burn out than to fade away" in his suicide note.
Young was a mentor of Kurt's in a way and reportedly tried to get in contact with Kurt Cobain before his untimely demise. They would go unreturned, and this ate at Neil Young for quite some time, feeling like he might've had a chance to save the generation's most important rock artist.
The Hall Calls
In 1995, Neil Young was inducted into the Rock and Roll Hall of Fame by Eddie Vedder, who cited him as one of his biggest influences in his induction speech.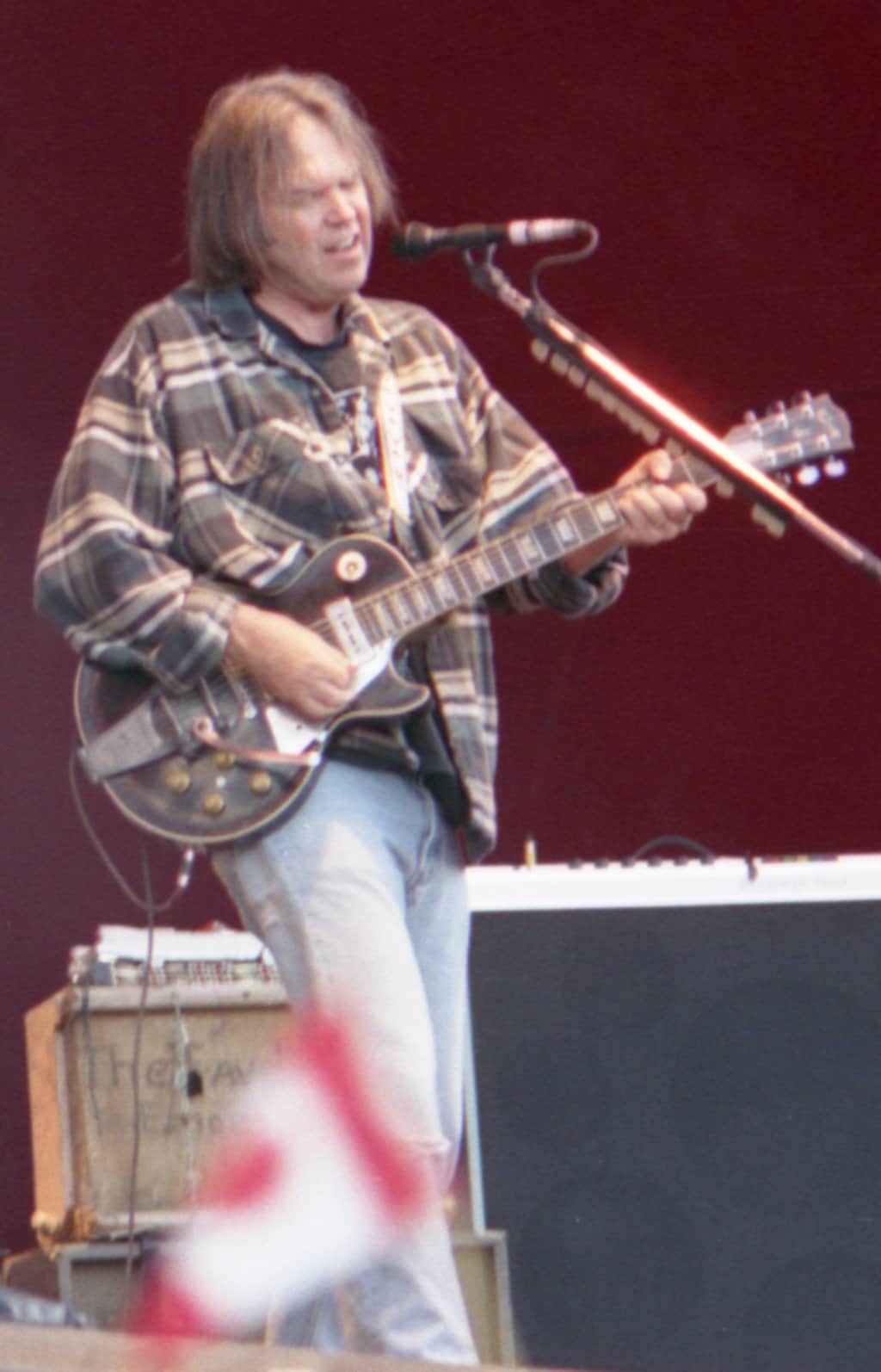 The New Millenium
With the new decade, Neil young continued recording and playing with various bands, releasing tons of new material during the time, including Greendale, another album with Crazy Horse. It continued to keep Neil Young relevant through yet another decade of music when many of his peers had long been out of the scene.
He had a scary health incident in 2005 when he was diagnosed with a brain aneurysm, but he was treated with a procedure and was fine to perform the month that it happened. Unfortunately, after the performance, he passed out just two days later from bleeding in his thigh, which is where surgeons used to access the brain aneurysm. He was treated and returned to good health shortly after.
Neil Young in the 2010s-Present day
Neil Young would remain in the music scene over the next decade, famously performing his hit "Long May You Run" on the last episode of The Tonight Show with Conan O'Brien. He would also reunite with Crosby, Stills, Nash, and Young one last time as well, seemingly able to bury the hatchet with his long-time collaborators with whom he'd shared much success and much turmoil.
In 2012, Neil Young would get back together with Crazy Horse and release Americana. This was his first release with the band in over a decade. It would feature several versions of national anthems, and despite the bizarre direction, it would debut at number 4 on the Billboard 200, showing he still had legions of fans out there.
Neil Young would go on to become a hugely outspoken musician when it came to politics, famously speaking out a ton against President Donald Trump.
Young would go on to release yet another album with Crazy Horse after a bunch of solo releases in 2019's Colorado. The album got a ton of positive reviews from critics and holds a Metacritic score of 79 out of 100. Neil Young didn't dominate the charts here, as rock has long been out of the mainstream, but the album's success was still noteworthy.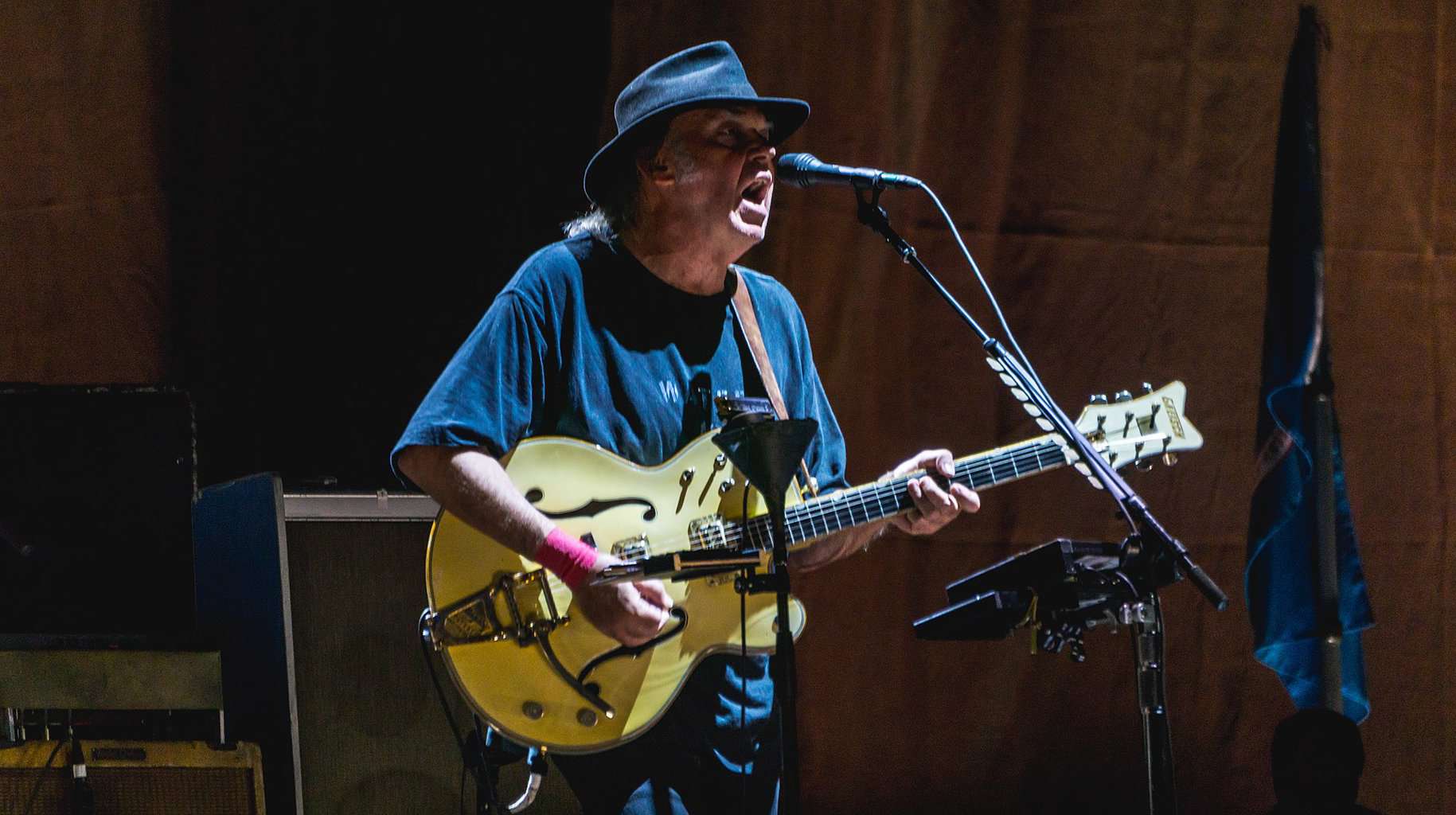 Videos
Family
Neil Young is currently married to Daryl Hannah. He has two sons that have Cerebral Palsy, Zeke Young, born in 1972, and Ben Young, born in 1978. In addition to his two sons, he has one daughter named Amber Jean Young, who he had through Pegi Young. 
Dating and Relationship History
Neil Young dated Carrie Snodgress from 1970-to 1975, and their eventual breakup weighed heavily on him, causing him to write darker material at the time to cope with the breakup. 
He has also been married to Susan Acevedo from 1968-170, Pegi Young from 1978-to 2014, and Daryl Hannah, to who he's been married since 2018.
Controversies/Scandals
Comments on the Gay Community
During the height of the AIDS epidemic, Neil Young infamously spoke out against the gay community, claiming that anyone could catch AIDS just by going to a grocery store. It was during 1985 when many people, including famous celebrities, were ignorant on how AIDS was transmitted, and it erupted in a lot of anti-gay backlash. Neil Young was among many who spoke out ignorantly on the issue at the time. 
Spotify Controversy
Neil Young would come to clash with Spotify following the news that Joe Rogan had been having medical professionals on his podcast who advocated against vaccines and other supposed misinformation.
Neil Young declared that he doesn't want to be part of a platform that shares COVID-19 misinformation. It was basically a him or me situation when it came to The Joe Rogan Experience, and due to Joe Rogan's enormous popularity, Spotify chose to let Neil Young remove his music.
Net Worth and Career Earnings
Neil Young currently has a net worth of $200 million. He is estimated to have sold over 75 million records throughout his time as a solo artist as well as part of several bands. 
Residence History
Neil Young lives in Redwood City, California in a place that he calls Broken Arrow Ranch.
Famous Quotes
"It's better to burn out than to fade away."
"I'm not into organized religion."
"Rock and roll is here to say."
"When you're young, you don't have any experience, you're charged up, but you're out of control."
"If you follow every dream, you might get lost."
"As you go through life, you've got to see the valleys as well as the peaks."
"I'll never be Bob Dylan, He's the master."
"The thing about my music is, there really is no point."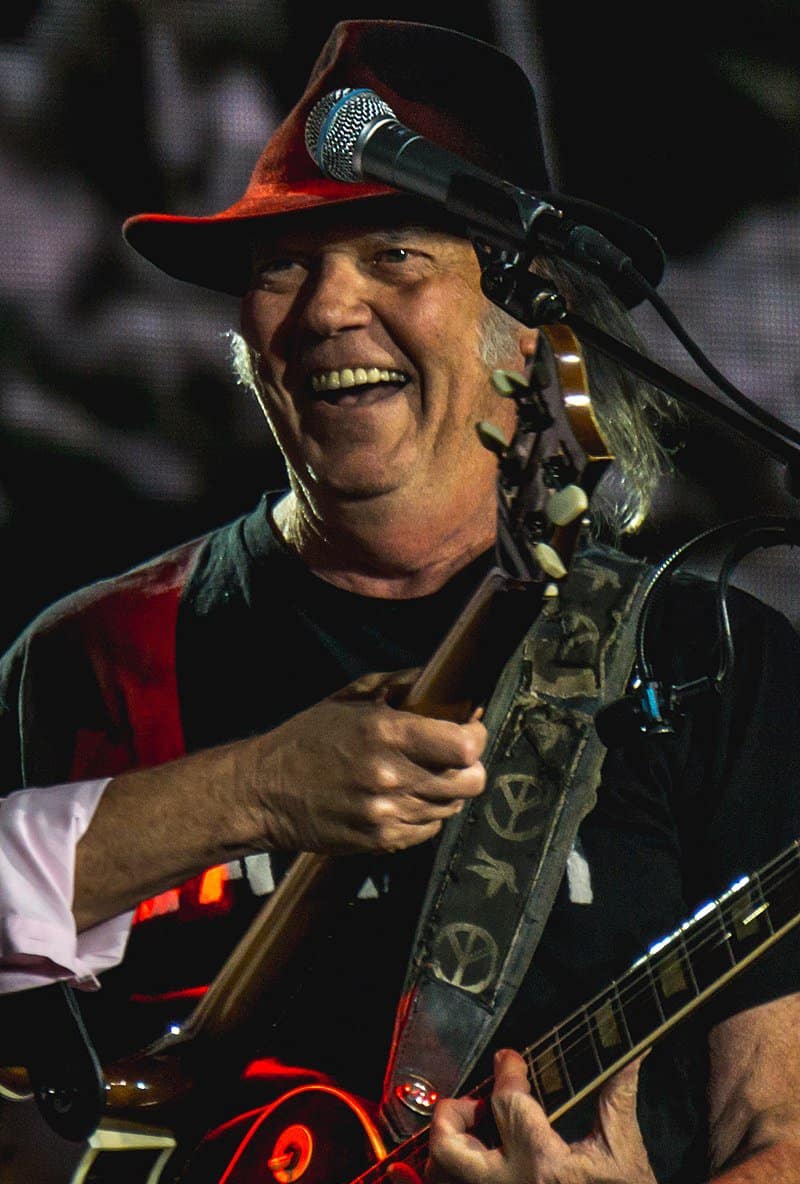 Discography
Neil Young- 1969

Everybody Knows This Is Nowhere- 1969

After the Gold Rush- 1970

Harvest- 1972

On the Beach- 1974

Tonight's the Night- 1975

Zuma- 1975

Long May You Run- 1976

American Stars 'n Bars- 1977

Comes a Time- 1978

Rust Never Sleeps- 1979

Hawks & Doves- 1980

Re.ac.tor- 1981

Trans- 1982

Everybody's Rockin'- 1983

Old Ways- 1985

Landing on Water- 1986

Life-1987

This Note's for You- 1988

Freedom- 1989

Ragged Glory- 1990

Harvest Moon- 1992

Sleeps with Angels- 1994

Mirror Ball- 1995

Broken Arrow- 1996

Silver & Gold- 2000

Are You Passionate?- 2002

Greendale- 2003

Prairie Wind- 2005

Living with War- 2006

Living with War "in the Beginning- 2006

Chrome Dreams II- 2007

Fork in the Road- 2009

Le Noise- 2010

Americana- 2012

Psychadelic Pill- 2012

A Letter Home- 2014

Storytone- 2014

The Monsanto Years- 2015

Peace Trail- 2016

The Visitor- 2017

Colorado- 2019

Barn- 2021
Musical Style
Neil Young's style has stretched 6 decades and, with that, has become a chameleon when it comes to musical style. Unlike many of his contemporaries who came out of the 1960s, Neil Young has been able to adapt his sound each decade to what is popular without it seeming forced.
His guitar playing has always been intricate, involving different chord arrangements and heavy riffs. He would infuse these with melodic verses on occasion, creating a disarming sound that would go on to influence many artists in the grunge era.
Neil Young is an expert musician, specializing in guitar, but also being an accomplished harmonica player and occasional piano player as well. For his hard rock and distorted songs, Neil Young is known to be one of the loudest guitar players of all time, cranking his volume on numerous occasions and using heavy amounts of distortion.
Legacy
Neil Young is one of the longest enduring musicians around today. Still active in the studio and in concerts in his mid-70s, he is a testament to the lyric he once wrote that rock and roll will never die. He has managed to remain relevant with each new decade of music, and we should all consider ourselves lucky that he's dedicated his life to making music for the world.
In my opinion, he's one of the greatest songwriters of all time and a genius when it comes to writing intricate and catchy guitar riffs. It's also amazing that he's managed to be this successful when initially, he was criticized for not having a great voice. That voice is now iconic and continues to ring out through the airwaves 6 decades later.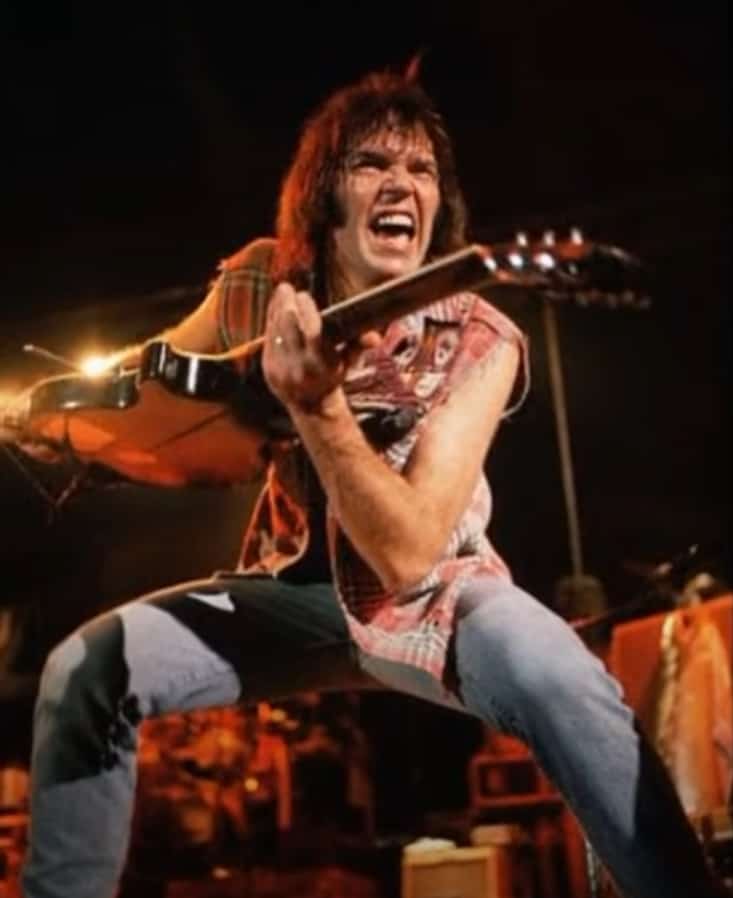 Neil Young Bio: FAQs
Question: Is Neil Young still writing songs?
Answer: Neil Young's most recent work came in 2021, and he is known to be writing for a new album to release sometime soon. He is constantly working and, even at his age, outproduces artists in their 20s.
Question: Is Neil Young on Spotify?
Answer: Unfortunately, as of 2022, Neil Young is no longer part of Spotify. Even if you saved his songs, they are no longer accessible due to him pulling the rights to his music off there. Covers of his songs are still available.
Question: What is Neil Young's best song?
Answer: Very tough question, but I think it's "My, My, Hey, Hey." It managed to encapsulate an era of music in a single song while offering inspiration for the future.