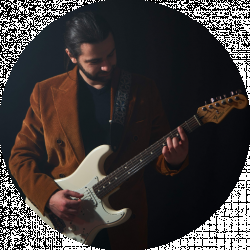 Latest posts by Altin Gjoni
(see all)
The controversial genius of rock, Frank Zappa, is a legend that pushed rock culture and music to its limits. An innovator, composer, singer, and filmmaker, Zappa chose the path going against the status quo of music and culture.
His work is characterized by intricate rock composition, orchestral pieces, satire, and a unique personality that attacked all he found was wrong and silly about society. This Frank Zappa Bio aims to dissect the life and work of a very complex individual and musician.
I discovered Zappa through Steve Vai in my early 20s, when I decided to become a professional musician. His intricate arrangement style, self-taught approach to music, and wise words regarding the industry have guided me through the last ten years. He is the musician who taught me lessons outside of music more than anyone else.
Frank Zappa's life is just as interesting as his music. He recruited and nourished some of the most incredible talents during his solo career and with 'The Mothers Of Invention.' The 'Frank Zappa School of Rock' was what the musicians called his mentoring and teaching while playing for his band. He is also one of the most productive artists ever to live, with not a single year wasted from his career in music and arts.
"Without deviation from the norm, progress is not possible." Frank would say in one of his many Interviews. His Bio throughout the years is that principle put into practice.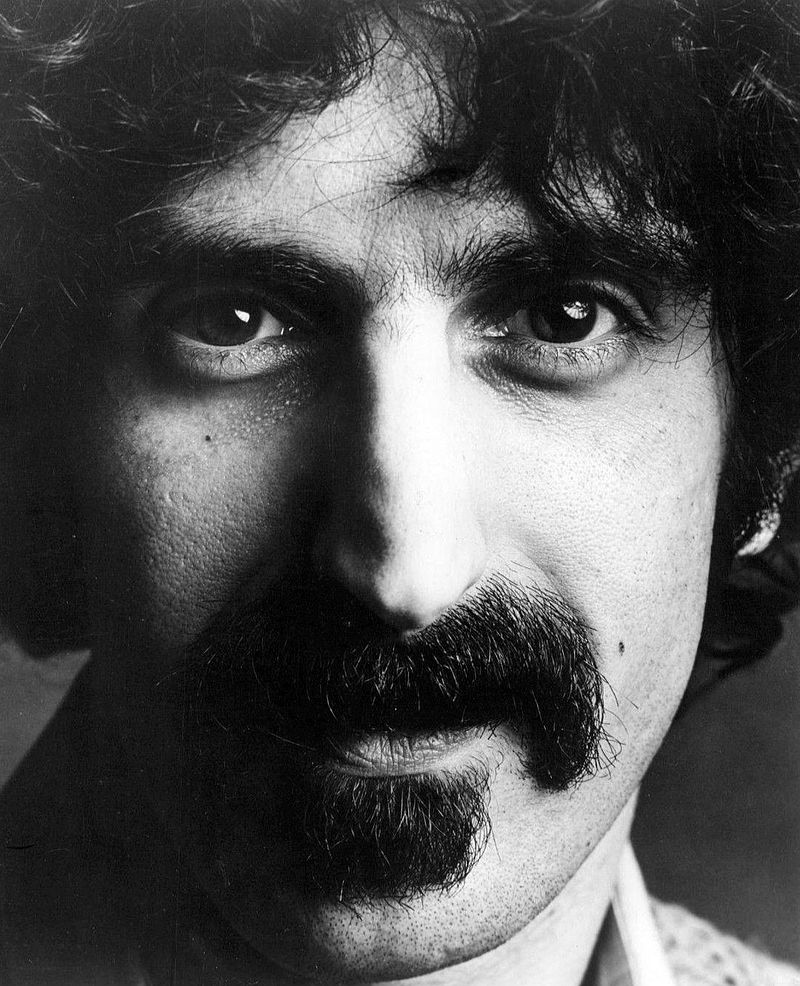 Frank Zappa Quick Facts
Full Name

Frank Vincent Zappa

Birth Date

December 21, 1940 – December 4, 1993,

Birth Place

Baltimore, Maryland, USA

Nationality

American

Zodiac Sign

Sagittarius

Siblings

2 brothers and 1 sister

Children

4

Partner / Spouse

Kay Sherman, Gail Sloatman

Most Successful Album

Sheik Yerbouti is the best selling album

Net Worth

$40 million

Social Media

Instagram

,

Twitter

,

Facebook

Website

Zappa.com

Awards

3 Grammy Awards, Inducted in the Rock n' Roll hall of fame in 1995

Last Updated

April 2022
Frank Zappa's Early Life
Frank Zappa was born in Baltimore in an Italian-American family, the first of 4 children. He comes from a mixed French, Greek and Arabian ancestry. 
His father, Francis, was a chemist and mathematician that worked in the defense industry. Thus they often relocated close to Army Facilities. After living in Florida, they returned to Maryland close to the Edgewood Arsenal chemical warfare facility.
Being close to chemical weapons, they stored mustard gas at home in case of an accident, and often Frank played with Mercury and dangerous substances. Much of his work reflects this close encounter with the military and chemicals.
Zappa suffered from sinusitis, asthma, and earaches as a child, conditions which only worsened while staying in Baltimore. In a time when not much was known about radiation, he was treated using radium. All these episodes and his log time exposure to dangerous materials are often related to his death from cancer at only 52 years old.
His first contact with music was while attending Mission Bay High School, where he played drums. Guitar, his main instrument, only caught his interest a few years later.
His musical influences varied from black R&B to modern classical music and the experimental, dissonant sound experiments of Edgard Varese. Varese's music and percussions were a significant influence on his musical style. He was fascinated with the nature of sound and how Varese's works manipulated it to the limit. Having bought a snare drum, he practiced orchestral percussion, starting his self-taught path to become a composer and arranger.
Playing as a drummer in bands and diving deeper into music theory and eccentric composers got him to the level of writing, arranging, and conducting avant-garde pieces for the school orchestra in his senior years. At the time, he was part of the multi-racial band 'Blackout' with a later member of the Mothers of Invention, Euclid James "motorhead" Sherwood.
Changing 6 six different high schools and always being bored from formal education made him resent that and authority. In 1959 Zappa moved to LA, where he met his first wife, Kathryn J. 'Kay,' and took private composition lessons with Pro for a short time. Karl Kohn. 
After moving to Ontario, he married in 1960 and started working as a copywriter for advertising. Even though the commercial world might not seem fit for a character like Zappa, he learned much about visuals, design, and how to present his work. Well educated, skilled in his craft, and highly intelligent, Zappa was ready to unleash his first creations in the world.
Having graduated in Marketing while being a full-time musician, I deeply resonate with this Era of Zappa's life.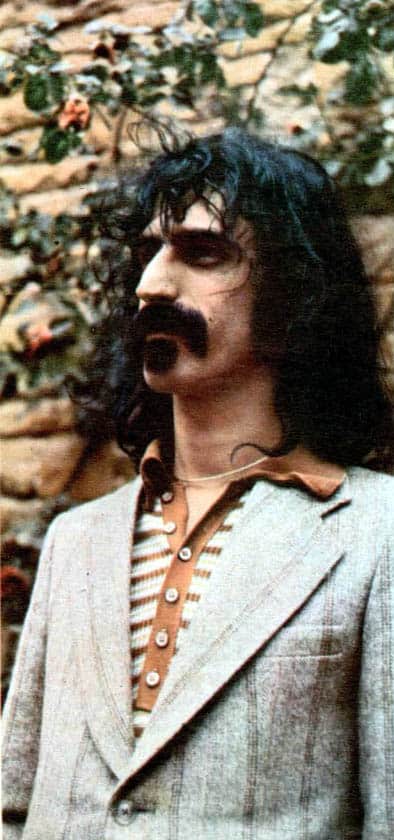 Carrer 
Zappa's first works in music were 2 soundtracks for low-budget movies and writing/producing songs for local artists. Having managed to procure fairly advanced recording equipment, he gathered the funds to record his first orchestral piece. He made several TV appearances, including one where he was 'playing' a bicycle as an instrument on TV. 
Frank Zappa Teaches Steve Allen to play The Bicycle (1963). 
After breaking up from his first marriage in 1964, he focused more than 12 hours per day on recording and studio techniques. Eventually, he took sole ownership of the studio, named "Studio Z." His early career focused on film scoring, recording, and playing shows with a trio named Muthers with his long friend James 'Motorhead' Sherwood. The band would eventually become the notorious 'Mothers of Inventions.'
Zappa's career was tied close to authorizes, which, suspecting he was shooting X-rated films, shut down the studio and jailed him for a short time. A press article naming him 'the Movie King of Cucamonga" was enough for him to lose most of his income, studio, and work. These scenarios of Zappa vs. Authorities became a recurring theme in his life and work.
The Mothers of Inventions were born after Frank took over the job as a guitarist for the band Soul Giants. He would make the band his own and shortly after got spotted by the famous producer Tom Wilson. The band would then release their Debut album, 'Freak out,' and start Zappa's career as a successful commercial act. 
The Mothers continued releasing successful albums blending rock, psychedelic music, experimental rock, jazz fusion, classical music, and sound design. Each album changed from the other musically, yet the parody aspect and attack on the conformist side of society, music, and politic was a recurring theme. 
What's intriguing about Zappa's work is that you can start from anywhere, and it will feel like a different version of the same artist. I was first introduced to his late work, and later when listening to his first records, the music felt drastically different but with a common 'Zappa' element. 
Another thing you should keep in mind is that Zappa led the Mothers, but it was not just him doing everything. All the member had their say and got the freedom to contribute to the song. When you like a MOther's songs, look up who played what, and you might be surprised to find a familiar name.
In the last 1960s, he founded 'Bizarre Records' and 'Straight Records' and got deep into the business aspect of music. If you want to learn a lot about how the industry worked at the time, the best study cases are Zappa's trials and publishing deals. I still keep the Advice Zappa gave to Steve Vai, 'Keep Your Publishing,' in mind whenever I need to make any decisions for my music.
Zappa started drifting more from vocal center music and rock and dove deep into the experimental side. This brought financial issues as audiences would not resonate with the complex nature of his work. As a fan, I can underrate the audience's lack of response. His experimental albums are challenging to listen to, even for the most Avant-garde music lovers. Ultimately this brought an end to the Mothers of Invention and more focus on his solo career. 
He would recruit another group of musicians to form the New Mothers of Inventions after focusing for some time on Philarmonic orchestra performances. As Zappa worked more and more with classical musicians, he would not be satisfied with the final quality of the work more and more.
Zappa's career is extensive and full of side-project that you could find interesting after consuming his main body of work.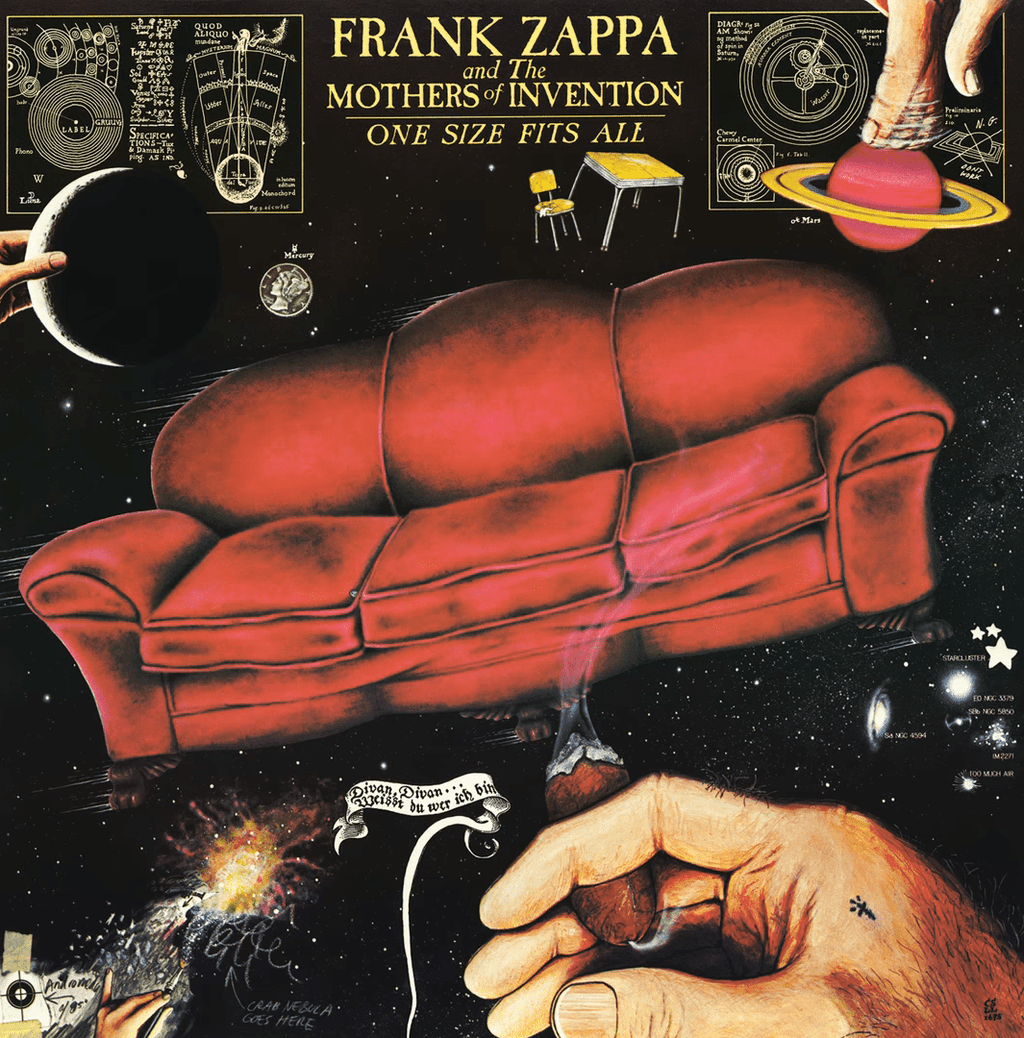 Accidents, Politics, and Legal Fights
Two famous accidents heavily influenced Zappa's life and career. The first one is immortalized in the Deep Purple Track "Smoke on the Water," where, to quote the song, 'Frank Zappa and the Mothers. were at the best place around.' Zappa was playing in The Montreux casino, which famously burned down. Along with the casino, all his and the Mother's equipment got lost.
Of course, like most rock fans, one of the first songs I listened to or learned on guitar was 'Smoke on the Water.' Recalling back now many years later, it was also the first time I heard Zappa's name in my life. The story of the lyrics felt very magical and weird at that time for me, so much so that I didn't believe he was a real person.
The other more serious incident was when a fan pushed him off stage, and he fell into the concrete bottom of the stage, almost dying. He had to move in a wheelchair for almost two years and lost a good part of his voice due to throat damage. The deep voice on his later records is due to that accident. 
On the legal side, Zappa was always against government censorship, and his trial against the Censorship of rock music has become historical. He never lost the chance to make a joke, even if he was in front of the Senate.
Part 1 – Frank Zappa at PMRC Senate Hearing on Rock Lyrics 
On the political side, Zappa became the Cultural Ambassador of Czechoslovakia in the 1990s and performed his last shows there. His albums always attack politics and religions in different contexts, and that caused many clashes in TV shows and sometimes court. 
Discography
Zappa's body of work is highly diverse and vast. He released an album almost every year of his 30 years career and only paused due to health reasons or focused on his movies. He often released 2 or 3 albums in a year for a total of 62. Detailing all of them is impossible in a single article.
Having heard them multiple times, I am still astounded by the variety. One thing is certain, whatever album you listen to first will give you a slightly different impression of Zappa. For example, his orchestral albums are outstanding but don't fully portray his work. The blend of satire, rock, fusion, and classical is where Zappa is at its peak.
Some of the most important albums that  I recommend you check out first are the following. If you want to check out all individual releases, you can find all of them on his AllMusic page
Freak Out! (1966)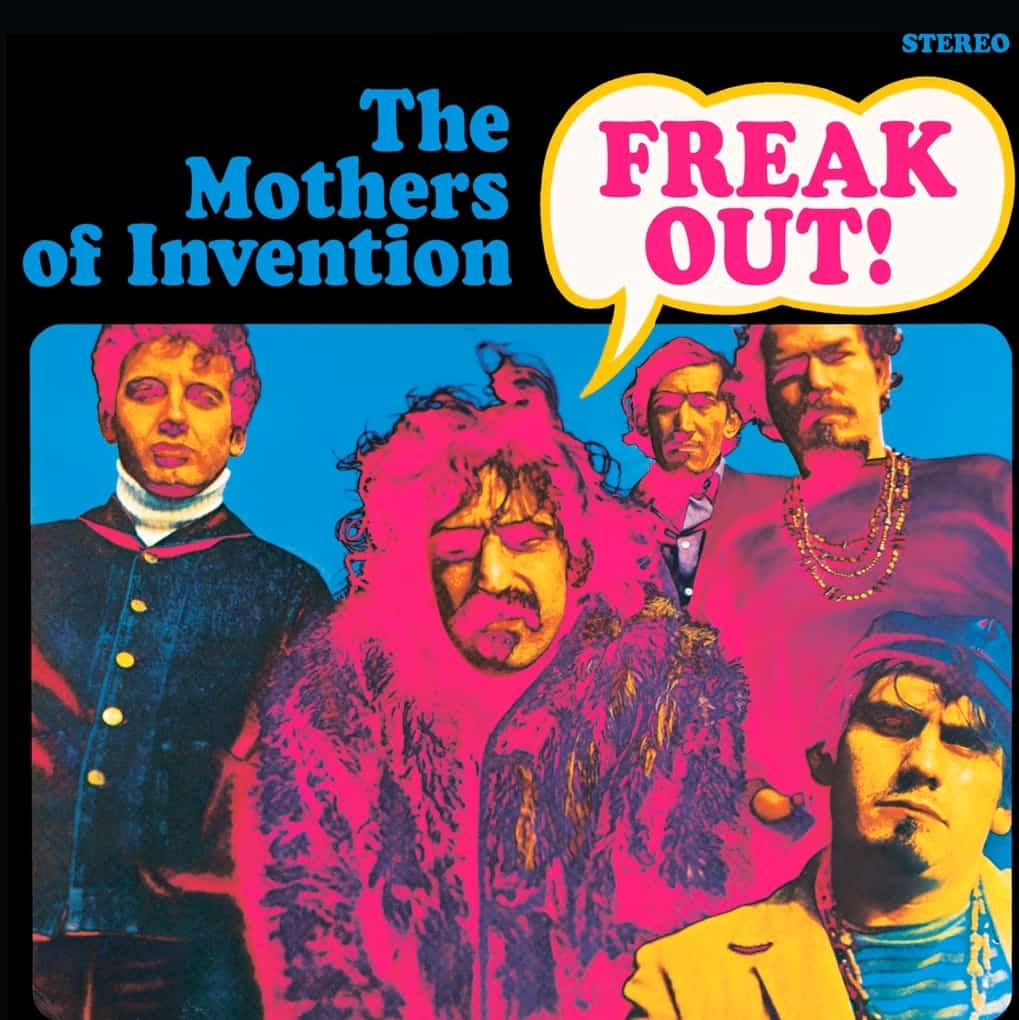 His first and debut album with the Mothers of Invention is historic as it's the first rock conceptual album and second rock double album ever released. The album was released on June 27 by Verve Records and covered a satirical theme aimed at American Pop Culture and the freak scene of LA.
Musically, it was a blend of Rhythm and Blues, Doo-Wop, Orchestral music, and sound collages. The funny story behind the album is that the label originally thought The Mothers of Invention were a White Blues Band. The album didn't do well at first in the US but was a hit in Europe. Eventually, It reached 130 positions on the Billboard 200 and earned a Grammy Hall Of Fame Award in 2003.
It was different from everything in that era and is still different from what's happening now. I had never heard anything like it when I discovered it, and I'm sure you haven't if you don't know this album. It's not his best in terms of musicality and sound, yet there's enough material to get you hooked.
Lumpy Gravy (1967)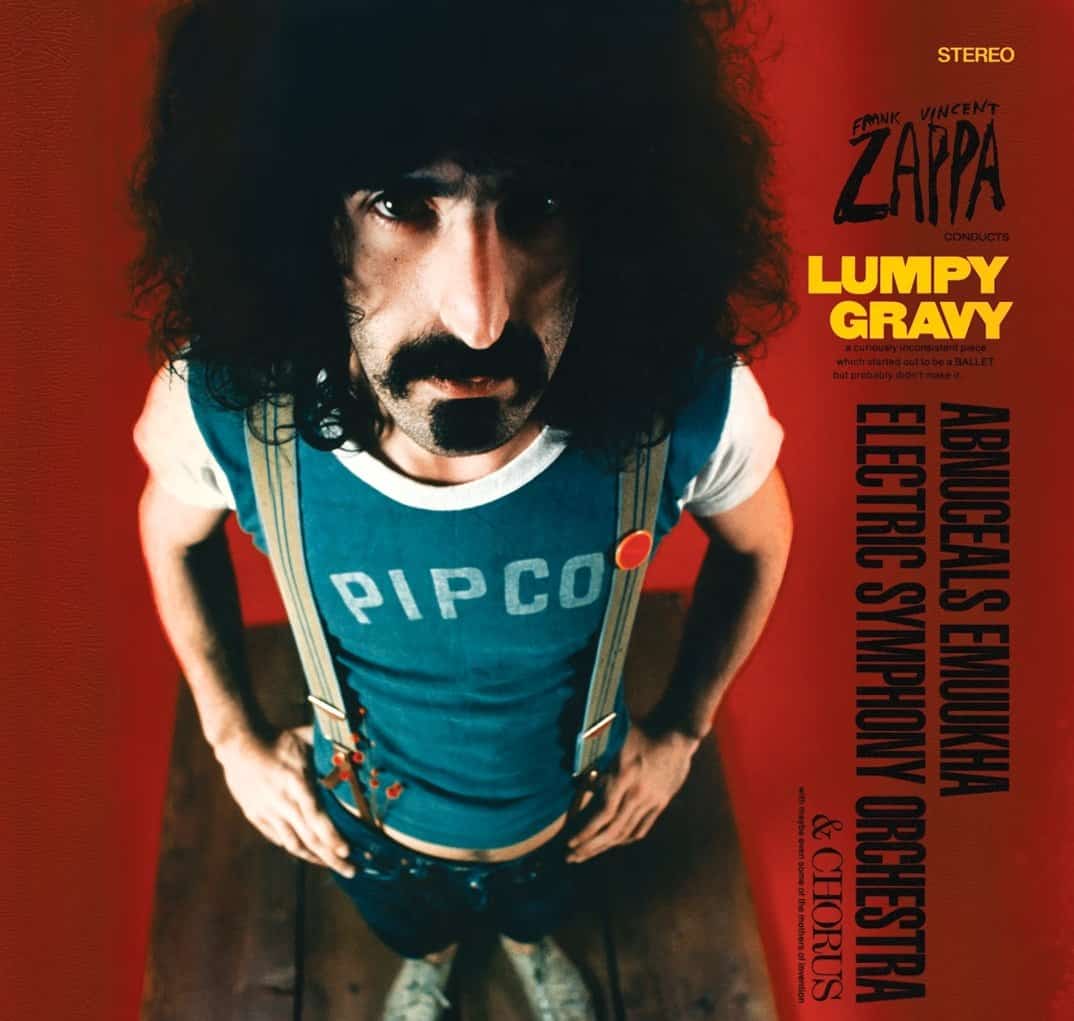 Lumpy Gravy is the first Zappa solo album, marking an important milestone for his career. He wrote the music and conducted the orchestra but did not perform himself. The musicians that played on the album were a group of session players dubbed by Frank as the Abnuceals Emuukha Electric Symphony Orchestra.
The album stands on the border of being a modern classical music piece with jazz fusion elements and sound collages. The album was received well by critics and got many re-releases in the following years with added overdubs and sections. This is the first album I recommend you listen to if you like experimental rock and classical music. It's not an album for everyone, though, as it's challenging to get with only a few listens.
The album's release had controversy as Capital records, which funded the project, could not release it due to a violation of the Zappa's contract with Verve Records. 
We're Only in It for the Money (1968)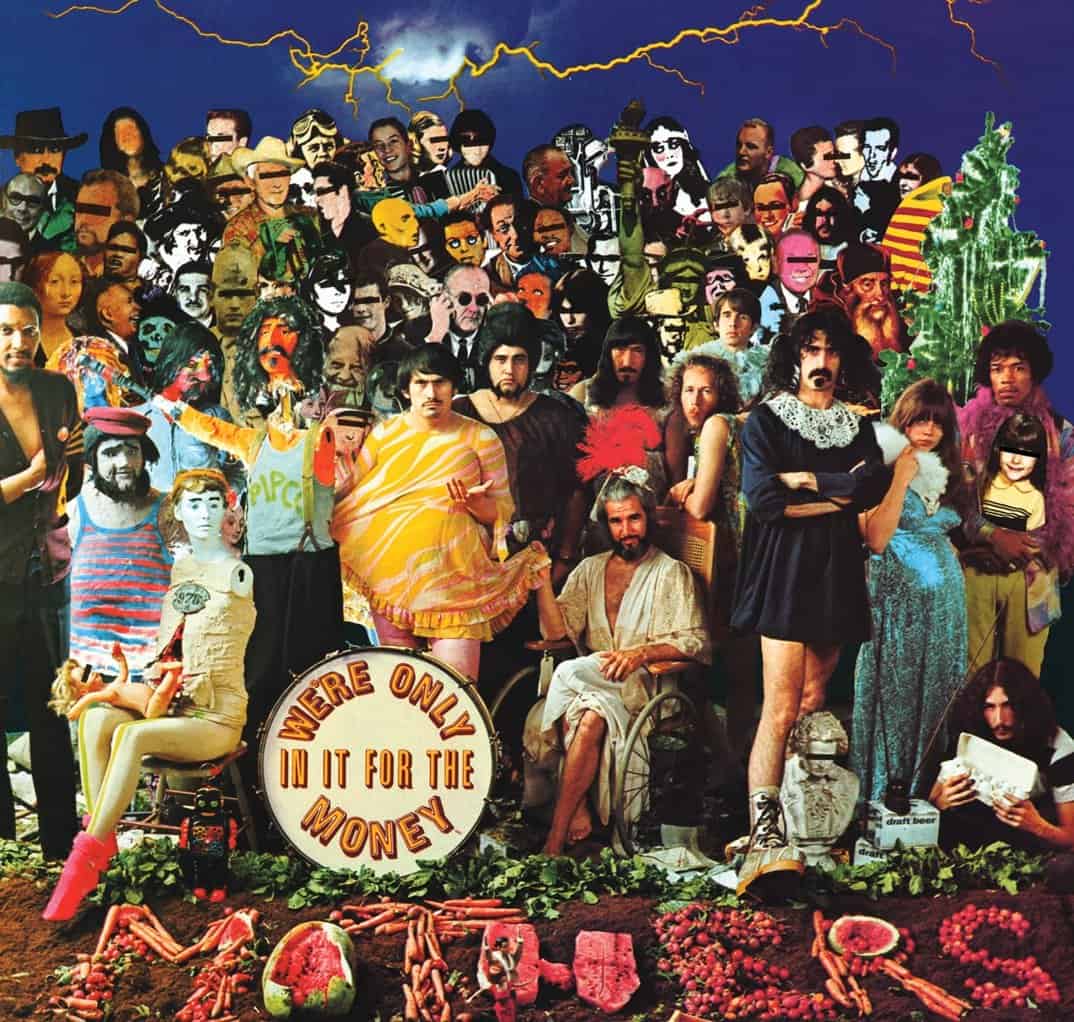 The third album of the Mothers of Invention is arguably their most controversial. The album was a direct again to American far-right politics, hippie culture and satirized the Beatle's Sgt. Pepper's Lonely Hearts Club Band.

Musically it orients more towards experimental rock and psychedelic rock, with many guitar-centered songs with added orchestral sections. Experimental sound collages created at the time with innovative studio techniques remained a big part of the 'story' Zappa wanted to share through his conceptual Albums. This is a more listener-friendly album you can spin for every rock fan and get a good reaction.
The voice at the beginning of the album is one of the record's most memorable moments. You will find it weird at first, then probably very interesting. Overall, the thing I love the most about this album is the blend of satire with the guitar work. Complex harmonies are also found on almost every track. The lyrics are very straightforward and worth reading, as you'll hear.
The album did better than all the previous at peaked at number 30 on the Billboard 200. It had the biggest cultural Influence of all the Zappa albums of the time, and The Rolling Stones ranked it 297 on their list of Greatest Albums of all time.
Hot Rats (1969)
The second Zappa solo album is a drift from the orchestral style to more jazz and prog rock-influenced music. It was also one of the first albums recorded on a 16-track machine, giving Zappa the flexibility he needed to experiment. 
The new technology allowed him to record as many overdubs as it took and avoid playing as a band in the studio, a setting that Zappa didn't especially like. Three things stand out for me on this album. The mix and overall audio quality are better than in all his previous work; the guitar solos are epic; the tunes are catchy so that even a casual listener would appreciate them.
"Peaches en Regalia" is a must-listen Frank Zappa track that encompasses much of his musical style of the time. It's the first Zappa track I heard that felt familiar. Before learning who Zappa was, I would never have guessed it was composed by a rock musician.
Frank Zappa Peaches En Regalia
Joe's Garage (1979)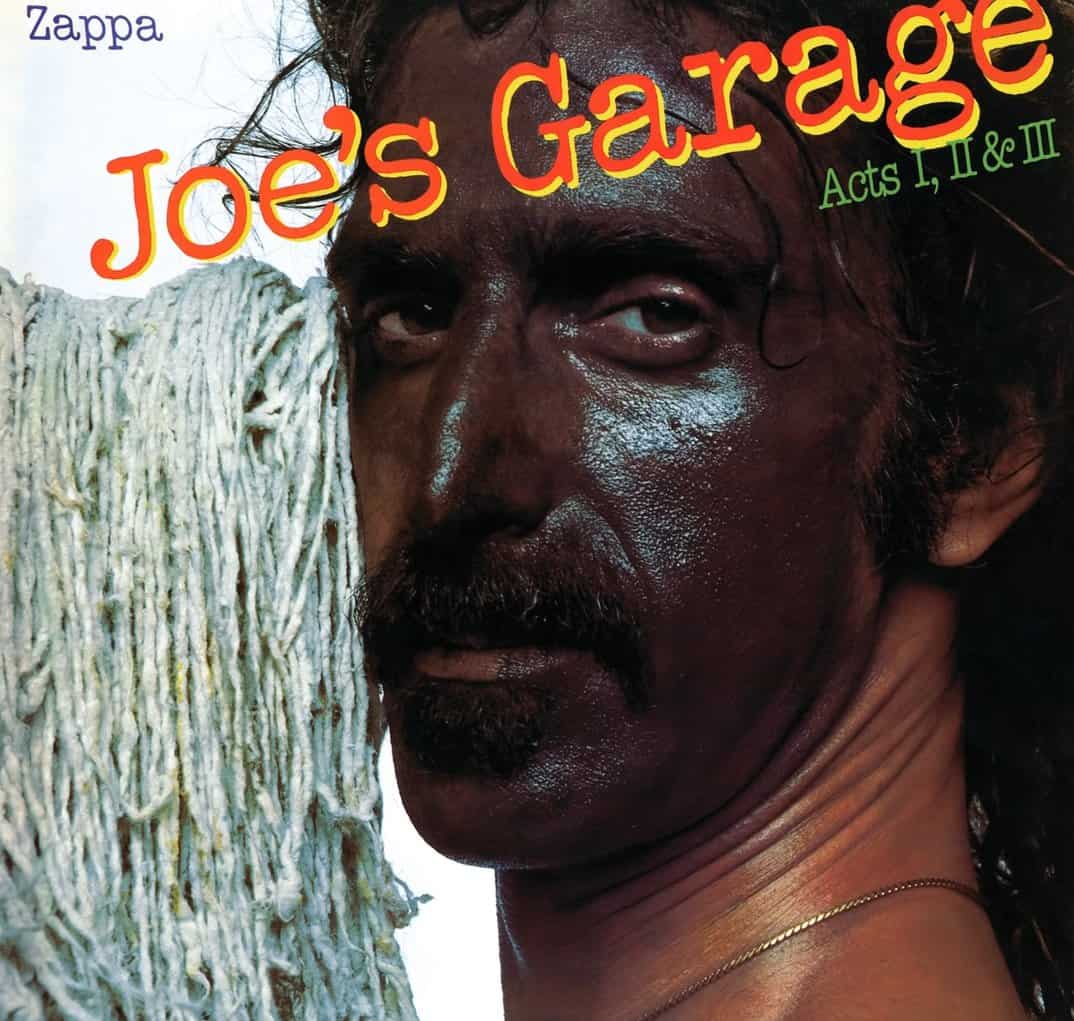 Joe's Garage is probably the album most rock music fans associate with Frank Zappa. It's a three-part rock opera with rock, pop, jazz, and orchestral elements. At the time, the albums were released from his music label. If anyone would ask me to play a Zappa song, I would probably play one from this album. It is the best example of his music with both experimental and more 'normal' tracks included.
The main themes of this work are individualism, sexism, and the danger of large government. The story revolves around a young teenager who starts a band while the government plans to criminalize music. Legendary songs such as 'Watermelon in Easter Hay' and 'Joes Garage' are among the most famous and the most streamed Zappa tracks today. The first is also my favorite Zappa guitar solo, which I love to play. 
Frank Zappa "- Watermelon In Easter Hay -" 1988 [HD]
Sheik Yerbouti  (1979)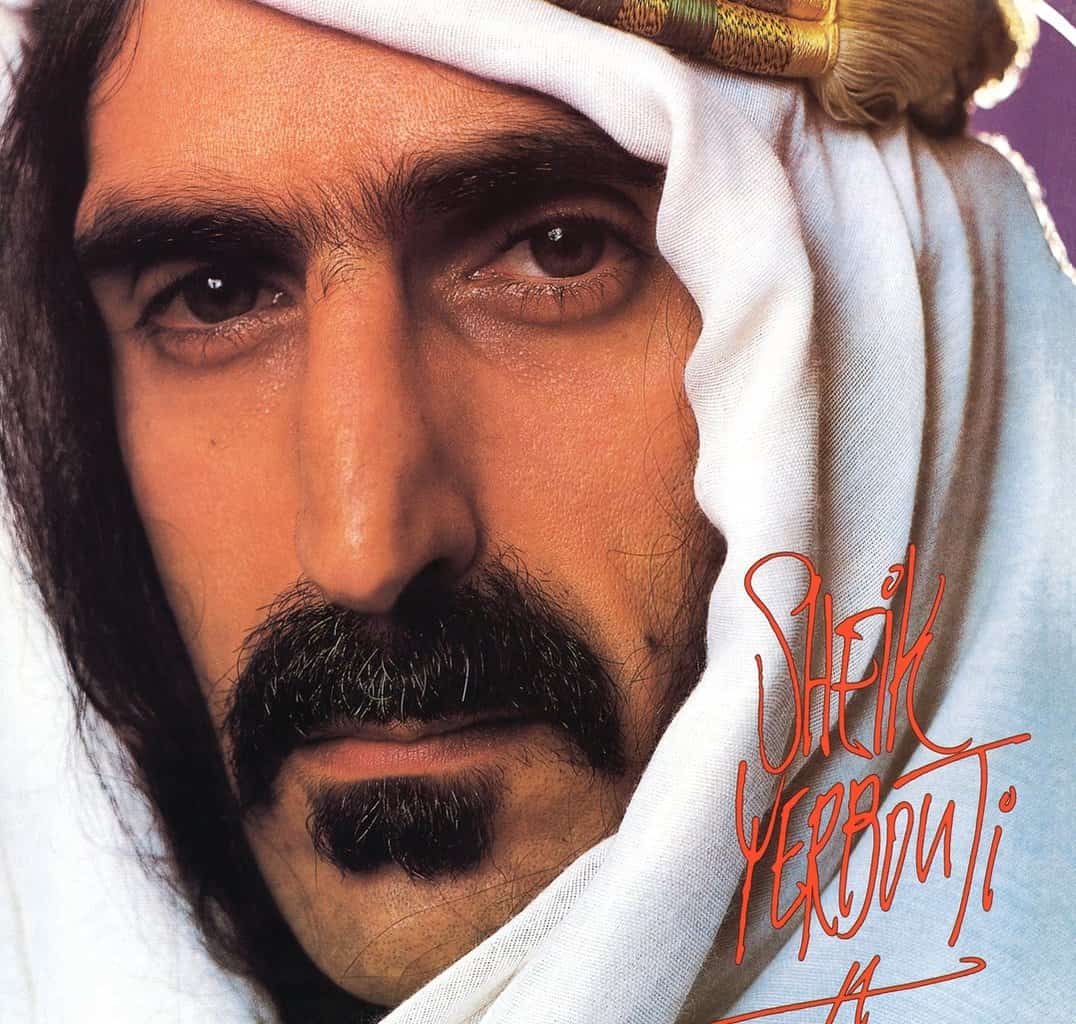 Sheik Yerbouti is the best-selling album by Frank Zappa, with over 2 million copies sold worldwide. The album also marks the last big commercial success for Zappa in music.
The double album contained work during the 1977-1979 period and included many overdubs and intricate studio work. The album continues the comedy theme of Zappa's work, with the hit "Bobby Brown Goes Down" best representing it. The language used on the album is strong, so be ready for it. At the time, some of the songs were even censored. 
Musically it was more accessible to the public with more vocal tracks than instrumentals. Many pops and rock elements in the album contributed to the massive success, like the epic solo on 'Rat Tomago.' My favorite track from this album is 'I Have Been in You,' where Zappa mocks the hit songwriter of the time, Peter Frampton. 
The following performance is an excellent example of Frank Zappa's catchy yet intricate rock compositions.
Frank Zappa – Broken Hearts Are For Assholes 
Filmography
Zappa scored soundtracks for movies and directed many under the same innovative and anti-conformist approach during his career. Some of his most famous works are: 
Frank Zappa's Last Years
Zappa was diagnosed with Prostate cancer in 1990 and succumbed to it on December 4, 1994. He spent the last years of his life focusing on his art and occasionally appearing in interviews.
Frank Zappa's Last Interview 
Related Artists & Influence
Zappa is famous for recruiting some of the era's best musicians. He recruited new talents that would later become giant acts, apart from established artists. This list of artists that worked with Zappa would make any musician envy.
One you might be familiar with is Steve Vai, who was hired to be the "stunt guitarist" by Frank. Vai would play what Frank couldn't technically and transcribe much of his work. Vai cites Frank as one of his main inspirations in music and life. I'm grateful to Steve Vai for his music but mainly for introducing me To Zappa's albums.
Alice Cooper was auditioned by Zappa in 1968 and got the singer to his Label Straight Records. Arthur Barrow played bass for Zappa. Adian Belew, who would later join King Crimson played guitar and sang in with him. The drummer Vinnie Colaiuta played for his band, and even Eric Clapton recorded vocals in one of Zappa's songs.
His Influence touched almost all musical genres of the era. Legendary acts such as The Beatles, Hendrix, Jeff Buckely, Steven Wilson, Kraftwerk, Black Sabbath, George Clinton, and many others cite Zappa as an inspiration.
Composers, parodists, actors, experimental music artists,s and even movie directors claim Zappa had a major impact on their life. His legacy is a testament to his multi-disciplinary genius and charismatic character artists find hard not to get attracted to.
I can't overstate how important the figure of Frank Zappa was when I first started getting serious about music. Even though I only liked 2 of his albums at the time, the confident image of him directing a band, making jokes on stage, and not caring about judgment always attracted me. I believe the main lesson he gave me was the discipline an artist needs to put into his craft.
Musically, I started to play piano as I wanted to arrange my own songs like Frank did when he was my age.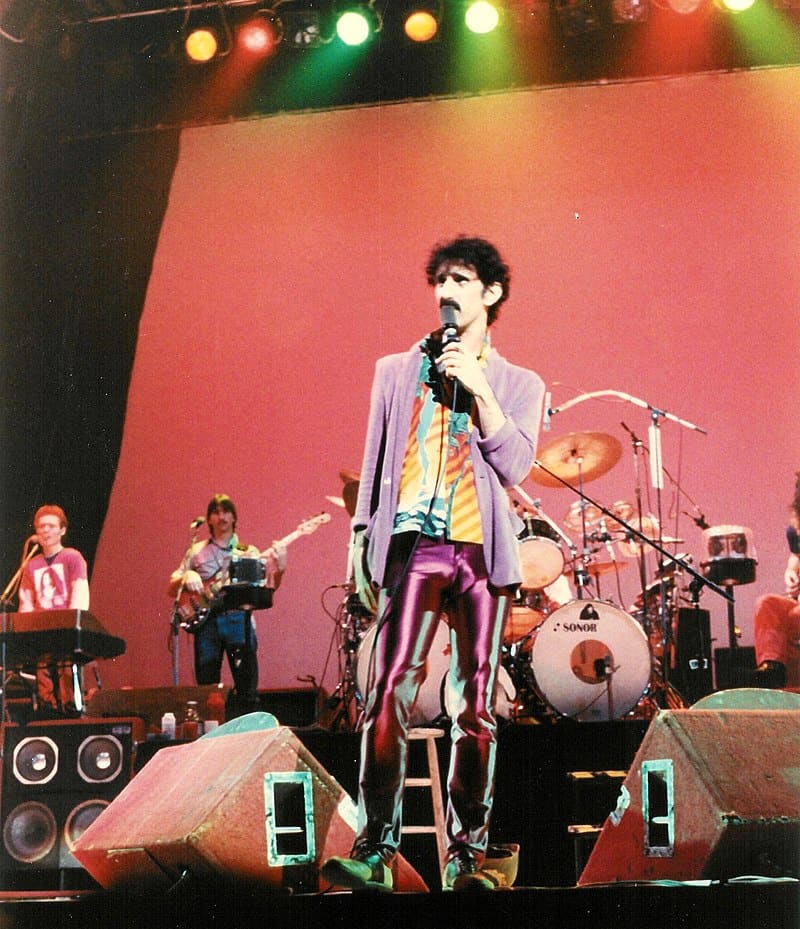 Frank Zappa's Guitar Style
Out of all guitarists that inspired me, Zappa is the only one I can't categorize in any way. His guitar playing is an extension of his composing and changes drastically from song to song.
He liked to experiment with guitars and find non-conventional sounds that would add to the overall arrangement. Something that impresses me about his playing is that sometimes he would not play guitar at all for minutes on stage and just an effect at a crucial moment of the song. Not every great player is humble enough to do that and leave space for other guitarists to shine.
His soloing style is lyrical, not focusing extensively on technique but more on telling a story. Frank would often prolong his solos but always keep going back to a reoccurring theme that kept the listener hooked. Blues elements, jazz phrasing, and exotic scales often merge on some of his solos.
The funny part is that Frank never considered himself a great guitar player, even though he is one of the best musicians ever to touch a guitar.
Notable Performances
The live show in Barcelona is the best testimony of Late Zappa's work and the phenomenal musicians he gathered to play. Frank Zappa – Live in Barcelona 1988 (Full Show – Remastered – Stereo) 
This is a rare performance of Zappa jamming with Pink Floyd. He later said he had forgotten he did that.
Pink Floyd –  with Frank Zappa 1969
As Steve Vai famously quoted on this performance ', I never saw anyone play guitar as Frank did on this show." 
FRANK ZAPPA – Live at Palladium – HALLOWEEN (1977)
This performance catches a 'special' song prepared for Steve vai, part of the band at that period. Zappa and his band of top-tier musicians are at their full power.
Frank Zappa – Stevie's spanking (Featuring Steve Vai) Live duet version
The following is one of the last performances of Zappa before he passed away. It was his first show in years, which featured a historic speech.
Frank Zappa One of the Last Performances (Prague 1991)   
Quotes 
Frank Zappa is widely regarded as a philosopher among music fans with his bold yet deep insight on society and life. Some of his quotes are now legendary.
"Most rock journalism is people who can't write, interviewing people who can't talk, for people who can't read." 
The universe consists of 5% protons, 5% neutrons, 5% electrons and 85% morons."
"A mind is like a parachute. It doesn't work if it is not open."
And my personal favorite: "There are only two things to remember. Number one… Don't Stop, and number two…Keep Going!"
FAQs
Question: Why did Steve Vai leave Frank Zappa's Band? 
Answer: Zappa changed musicians frequently, and Vai wanted to make a name for himself as a solo artist.
Question: Did Frank Zappa have a high IQ?
Answer: Zappa is said to have had a genius level IQ score of 172.
Question: What are Frank Zappa's children's names?
Answer: Moon Zappa, Ahmet Zappa, Dweezil Zappa, Diva Zappa. 
Final Thoughts on How to Get Started With Frank Zappa
Zappa is a complex character that features works for almost every listener. Some of his works, however, could be more accessible than others. I'm discovering now that Zappa's discography is better digested by first going through his latest work. If you are a rock fan like me, 'Joe's Garage' or albums of that era are what I recommend you listen to first.  

Zappa is, without a doubt, one of the most ingenious minds of the 20th century who left a mark on society. It might take a few listens to get into his style, but the more you dive in, the better and more meaningful his works become. Love or hate some of his opinions or work; there's much to learn and enjoy from his legacy.
Sources