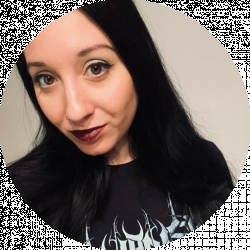 Latest posts by Stephanie Jensen
(see all)
David Bowie is known as one of the greatest rock stars. While many people know him as the artist responsible for hit songs such as "Suffragette City," his fans may not have known his personal life. David Bowie was married twice–first to actress, model, and journalist Angie Bowie, then to Somali-American supermodel and actress Iman. Bowie had one child with each wife.
But who are David Bowie's children? What kind of lives do they live now? Continue reading our David Bowie's Children guide for more information.
Bottom Line Up Front
David Bowie had two children: Duncan Jones, with his ex-wife, Angie, and Alexandria "Lexi" Jones, with his second wife, Iman. Even though the two children are half-siblings, they were very close and had wonderful childhoods.
Duncan Jones
Duncan Jones turned out to be a legend like his father. But unlike his father, Duncan isn't living out his legacy in music. Rather, he chose film as his medium of choice. Today, Duncan Jones is a film producer, director, and screenwriter. He's responsible for many successful films, such as Moon and Warcraft.
Early Life
Duncan Jones was born on May 30, 1971, in London, England. He is David Bowie's first-born child and the only child he had with his ex-wife, Angie.
Even though David Bowie was very busy throughout Duncan's childhood, only releasing his most notorious album Ziggy Stardust one year after his son's birth, David was a hands-on father. Duncan spent most of his time with his father, and when David wasn't around, Duncan had a nanny, Marion Skene. Throughout his childhood, Duncan moved frequently. He spent a lot of time in Vevey, Switzerland, and Berlin, Germany.
When David Bowie and Angie divorced in 1980, David gained custody of his son. He lived with his dad until attending Gordonstoun, a co-educational boarding school in Scotland. He started being called "Zowie," a nickname to rhyme with his dad's name. This name was later changed to "Joey," and by the time he was out of school, he had adopted his birth name again.
Duncan stayed close to his father throughout his teenage and early adult years, even being the best man at his wedding to Iman in 1992.
Education and Early Career
After graduating from Gordonstoun, Duncan Jones moved to the U.S. to attend university. He received his undergrad education at the College of Wooster in Ohio, achieving a Bachelor's Degree in philosophy. He started attending grad school at Vanderbilt University in Tennessee. He originally pursued a Ph.D. in philosophy but left the program to move back to London. Duncan started studying at London Film School and graduated in 2001.
I'm trying to find more information about Duncan's switch to filmmaking, but am not finding any definitive information. I'm reading that Duncan originally wanted to be a professional wrestler, and David Bowie even said his son possessed "natural strength." I also found a source that states Duncan shares many interests with his late father, notably space, science, and anything futuristic. One can easily see this in Duncan's films, which I will cover later.
Before achieving success as a filmmaker, Duncan got his start the tough way–working odd jobs. Even with his famous father, Duncan Jones started his career working for others. He worked the camera for filmmaker Tony Scott and made various marketing and advertising videos. Duncan also filmed two events for his father–his televised 50th birthday party and two BowieNet concerts in 2000. He did this until 2009, when he released his first film.
Successful Film Producer and Director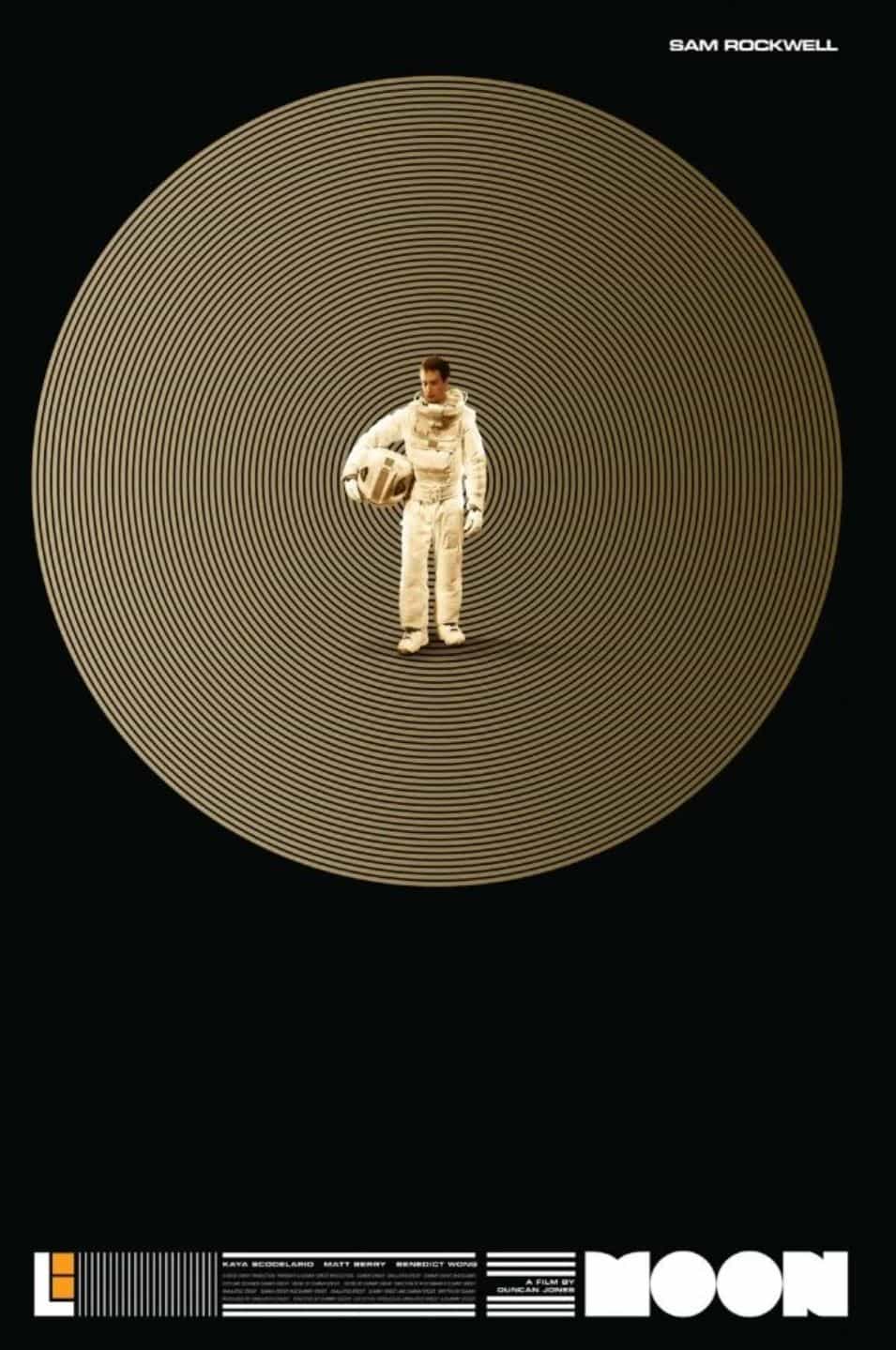 Duncan Jones released his first film, Moon, in 2009. The film follows an astronaut named Sam, who's been stationed on the moon for three years. As his assignment is about to end, he meets a younger version of himself. Sam must figure out who his clone really is before the rest of the crew arrives.
The film received praise; it currently holds a 7.8-star rating on IMDB and a 90% rating on Rotten Tomatoes. It was nominated for seven British Independent Film Awards, winning two: Best British Independent Film and the Douglas Hickox Award for Outstanding Debut by a British Writer, Director, or Producer. It also won the BAFTA Carl Foreman Award and received 19 other nominations.
Duncan Jones went on to work on more films, such as the 2011 film Source Code, the 2016 film Warcraft, based on the popular video game World of Warcraft, and the 2018 film Mute.
Duncan Jones is still making movies and is currently working on a science-fiction film based on the 2000 AD Comics character Rogue Trooper.
Hobbies and Interests
In interviews, Duncan had been asked why he didn't follow in his father's musical footsteps, and he said he went in another direction out of rebellion. But like his father, Duncan was always interested in science and space.
Duncan also openly admits he's an avid gamer. He was a big fan of the game World of Warcraft, and it was a dream come true to direct and co-write the Blockbuster-hit movie.
Not surprisingly, Duncan is also a film enthusiast. His favorite film is Blade Runner, followed by Twelve Monkeys, Fight Club, Yojimbo, and M.A.S.H.
Personal Life
Duncan Jones married photographer Rodene Roquillo on November 6, 2012. The couple has two kids together: one son, Stenton (born in 2016), and one daughter, Zowie (born in 2018). Today, he and his family live in LA. The family lives a very private life and stays away from the limelight.
While Duncan was close with his father, he openly said he'd been estranged from his mother. He explained he broke ties with her when he was 13 years old and hasn't spoken to her since. When asked to explain why, all Duncan said is she was a "corrosive person." Duncan also remains close with his stepmom, Iman, and his half-sister, Lexi.
While Duncan's sister, Alexandria Jones, often takes to social media and posts about her family (as I will explain later), Duncan is quieter on social media. On the day of his dad's death, Duncan posted a picture of him and his rockstar dad from he was a baby and explained he will be "offline for a while."
Alexandria Jones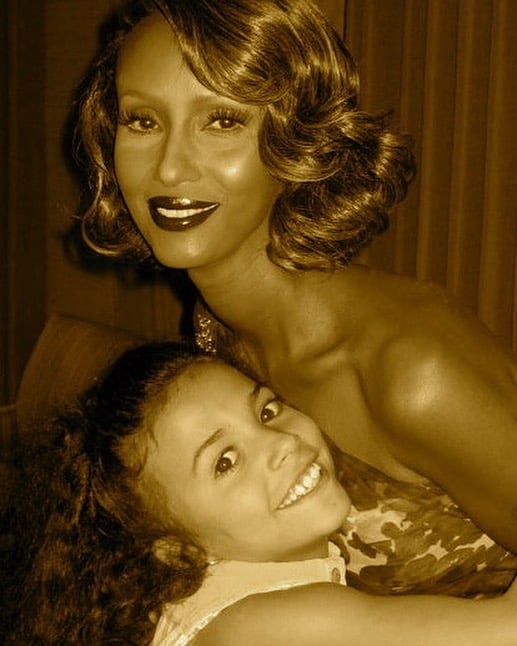 Alexandria "Lexi" Jones was born on August 15, 2000, in New York City. In addition to Duncan, Lexi has another half-sibling, Zulekha Haywood, from Iman's marriage to NBA star Spencer Haywood.
Early Life
David Bowie and Iman struggled to have a child, even resorting to in-vitro fertilization (IVF). They were about to adopt a child when Iman learned she was pregnant. That's why the couple referred to Lexi as their "miracle" baby. Iman and David named her Alexandria, after the Greco-Egyptian city.
Not much is known about Lexi's life. In 2000, David Bowie was far beyond his golden years and mainly stayed out of the limelight. But Lexi is active on social media and has shared precious throwback photos and videos of her father at home. The photos and videos depict the rockstar as a normal loving father, dancing with his daughter in their NYC home and sharing pictures of old birthday parties.
Career
Today, Lexi is a successful artist. She sells her prints on her website, and they're all printed in NYC. From what I'm reading, she still lives in NYC, but many pictures on her Instagram are taken in LA and other areas of California.
I'm reading sources that say she's living in NYC, and some say she's living in LA and moved there to be closer to her brother. The sources that say she lived in LA were from 2020 since she and her mom were separated during the pandemic (with her mom still living in NYC). Even though Lexi has a sizable Instagram following, she's pretty private about many details of her life, so it's hard to say.
Lexi followed in her father's creative footsteps but not her mother's glamorous ones. When Lexi turned 18, she received many offers from agencies and designers to model for them. She declined all offers.
Hobbies and Interests
Art is Lexi's main passion. From doing my research, I also learned that David Bowie liked to paint, and that's where Lexi developed her passion. On her Instagram, she expressed she illustrates, paints, and sketches. She explains that art to her is her "meditation," and she's able to convert her "negative energy."
Lexi is said to be a passionate feminist, and one can see this in her art. One look at her website, and I notice her paintings depict naked women of all shapes and sizes and with different colored skin. Those close to her said Lexi grew up with inclusion. Today, she promotes body positivity through her art.
In addition to art, Lexi has many creative endeavors. On her Instagram, she also posts her short stories and poetry. I'm also reading that she sold custom clothing at one time, but this was reported in 2020, and I don't see any clothing for sale on her website.
In addition to art and writing, Lexi is said to enjoy going to art exhibitions, vintage clothes shopping, and spending time on the beach.
Personal Life
Lexi stays out of the limelight and isn't interested in the "celebrity" scene. Even on her Instagram, I don't see any pictures of a romantic partner, but she takes lots of pictures with her friends. Lexi has been described as a "great kid" and "down-to-earth." Even though she has famous parents, those close to her say she isn't a "spoiled rich kid."
Lexi had a close relationship with her parents, and she was only 15 when her father died. She often posts mementos and memories of him on her Instagram and got a tattoo for him. To this day, Lexi and her mother are very close. Lexi also had a dog named Max. Unfortunately, he died in 2021.
From looking at her Instagram and reading about her, it seems that Lexi is just living a normal yet fun life as a young woman.
The Relationship Between Duncan and Alexandria
Duncan and Alexandria Jones have a near-30-year age difference, yet they're said to be very close. But because of the age difference, Duncan says he feels more like the "fun uncle" than her brother and often embarrasses her around her friends. Oftentimes, Lexi posts adorable throwback photos of her and her brother when they were younger.
FAQs
Question: Who received David Bowie's money?
Answer: His last wife, Iman, received the majority of his estate–totaling 50% of his net worth. Both of his children also received a $25 million inheritance. When Alexandria turns 25, she will also receive the family's home in upstate New York.
Question: How many instruments did David Bowie play?
Answer: Bowie was gifted musically in many ways. He played more than a dozen instruments. Even though he was left-handed, he could still play a right-handed guitar.
Question: Who owns the rights to David Bowie's music?
Answer: Warner Music has the worldwide license to Bowie's discography, starting from 1968 till today.
Bottom Line
The world knows David Bowie as a legendary rockstar, but many fans may not have known that Bowie was your average, loving dad at home.
David Bowie had two kids: Duncan, with his first wife, Angie, and Alexandria, with his second wife, Iman. Because they have different moms, Duncan and Alexandria experienced opposite childhoods.
Duncan grew up in Europe (though he now lives in LA) and attended boarding school. Today, he is married with two kids of his own. Alexandria grew up in the U.S. Her personal life is unknown, but she has many friends. The one thing they have in common is they both are out of the limelight, even though both have achieved many accomplishments.
Both kids are adults and live successful lives. Duncan is an award-winning filmmaker, most famous for the movies Moon and Warcraft. Alexandria is a multi-talented artist and sells her paintings on her website.
The kids have close to a 30-year age difference, but they're still close. Both kids also had a wonderful relationship with their father until his death in 2016. Alexandria and Duncan are also close with Iman, but Duncan has been estranged from his biological mom ever since he was a teenager.
Looking for more interesting readings? Check out: