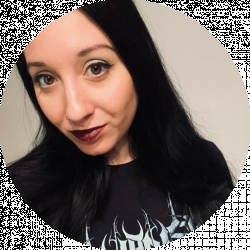 Latest posts by Stephanie Jensen
(see all)
As a longtime rock music fan, it should be no surprise that I love movies inspired by the genre. From documentaries to comedies, countless films feature rock bands or fans of the genre. While I tend to gravitate to the movies made in the 80s–during the glory days of rock music–there are some modern classics that I love.
In this article, I attempted to list all my favorite rock music films. Note that there are so many, and I had to exclude many top picks. While I included some classics, I also wanted to mention some lesser-known and obscure films that some rock fans may have never discovered.
Bottom Line Upfront
Out of all these films, Wayne's World is my favorite rock movie. It's a classic for a reason. The comedy is well-crafted and relatable to rock music fans. There are so many good songs and artists featured in this film, even including the Strat that's used by so many guitar players.
Selection Criteria
I have to be honest; I kept adding and taking out films from this list for about a half hour before I started writing. That's because I set specific criteria to judge whether or not a film was right for this list.
Fictional band (or music is the central theme): A lot of people will consider a movie to be a "rock" or "metal" film only if the movie has a good soundtrack. But I think a true rock or metal movie is centered around music, ideally featuring a fictional band or some topic in the music industry. I made exceptions to films that center around music or a music scene.
Positive representation: I understand the 70s and 80s were a wild world, but this is the year 2023, and some things that happened during that era wouldn't fly today–or are just inappropriate, in general. I cut out some classic films and documentaries that didn't feature good representation, such as sexism and excessive drug use. I also took out films where later accusations came out against the artist; unfortunately, I couldn't completely avoid that.
Mixed music genres: Even though this article is the best "rock" movie, there are some great heavy metal and blues movies out there. I diversified my list and mentioned films inspired by different genres.
Mixed film genres: These movies are inspired by music, yes, but they're still movies. In other words, they fit into different genres. There are comedies, documentaries, and even some horror films. I diversified this genre list to satisfy all film fans, not just rock and metalheads.
Classics and underground: You'll see some classics on this list, such as Almost Famous, but I dug into my rock and metal collection to pull out my favorite obscure films, such as Black Roses. This way, I hope I introduce you to some films you may have never seen before!
The Best Rock Movies of All Time
Are you ready to take your favorite music style to the big screen? Here are my favorite rock movies of all time!
1. Wayne's World
Release: February 14, 1992
Cast: Mike Myers, Dana Carvey, Tia Carrere, Rob Lowe, Lara Flynn Boyle, Donna Dixon
Director: Penelope Spheeris
Production company: Paramount Pictures
Producer: Lorne Michaels
Rating: PG-13
Wayne's world. Party time. Excellent!
I lost count of how many times I saw this movie, and it never gets old. This movie combines rock music tropes with clever humor, and there are so many scenes that still make me laugh.
In the film, actor/comedian Mike Myers plays Wayne Campbell, who hosts a public access TV show with his friend, Garth (played by actor/comedian Dana Carvey). The show gets attention from a big-time TV producer, Benjamin Oliver. However, Oliver is also trying to steal Wayne's love interest, bass guitar player Cassandra Wong, away from him.
And we can't forget two iconic rock music scenes: the one where they're singing "Bohemian Rhapsody" in the car and when "Foxey Lady" plays when Garth sees "Dreamwoman."
2. The Song Remains the Same
Release: October 20, 1976
Cast: Jimmy Page, Robert Plant, John Paul Jones, John Bonham
Director: Peter Clifton and Joe Massot
Production company: N/A
Producer: N/A
Rating: PG
I love concert films and wanted to include one here. And what better concert movie to include than Led Zeppelin's The Song Remains the Same? The film consists of over 20 songs performed in Madison Square Garden in 1973, plus some fantasy-esque and psychedelic clips. The 2007 reissue includes bonus footage, such as BBC interviews with the band.
A lot of Led Zeppelin fans are so-so about the fantasy scenes. I love them; they make The Song Remains the Same a work of art, not simply a concert movie.
3. Tenacious D in the Pick of Destiny
Release: November 22, 2006
Cast: Jack Black, Kyle Gass, Dave Grohl, Ronnie James Dio, JR Reed, Troy Gentile, Meatloaf, Ben Stiller, Tim Robbins
Director: Liam Lynch
Production company: Red Hour Films
Producer: Jack Black, Kyle Gass, Stuart Cornfeld, Lauren Ashwell
Rating: R
Jack Black will show up on this list twice. But first, I have to mention this glorious film. Jack Black joins his partner Kyle Gass in their rock comedy duo Tenacious D in this hilarious film.
The film starts with a snapshot of Jack Black's (whose name is Jables, or JB, in the film) childhood, where he was raised by a religious family in the town of Kickapoo, Missouri (explained in the song with the track "Kickapoo").
JB rebelled, becoming obsessed with heavy metal music, and dreamt of becoming a famous musician. JB prays to Dio, who tells him to go to Hollywood to form "the world's most awesome band."
While in LA, JB meets Kage (or KG), and they form Tenacious D. To become the most legendary rock band, they go on a mission to steal the Pick of Destiny, which was formed from Satan's tooth by a wizard who summoned him. The two rockers get more than they bargained for on this quest.
This is also one of the few rock musicals that has a great soundtrack. I still listen to these songs to this day, and they never fail to make me laugh.
Tenacious D in the Pick of Destiny also featured many stars. Rock legends Ronnie James Dio, Dave Grohl, and Meatloaf made an appearance, as well as notable comedians such as Ben Stiller and Tim Robbins.
4. Black Roses
Release: January 3, 1989
Cast: Carla Ferrigno, Julie Adams, Carmine Appice, Ken Sworfford, Frank Dietz, Sal Viviano
Director: John Fasano
Production company: John M. Fasano and Ray van Doorn
Producer: Shapiro-Glickenhaus Entertainment
Rating: R
I remember when my old roommate recommended this film to me, and I absolutely loved it. Black Roses is a horror film about demons in a metal band called The Black Roses.
What I found cool was some of the trivia from the movie. Most of the music was performed by drummer Carmine Appice, vocalist Marcie Free, and other members of King Kobra. The soundtrack also features songs from King Kobra, Lizzy Borden, Hallow's Eve, and Tempest.
As a horror movie, there's going to be violence. The demon band brings zombie-like creatures and more chaos to the small town they're performing in.
This film is also rated R, and there is some nudity. But if you're new to horror movies or aren't a fan of the genre, there's nothing too creepy or excessively grotesque in this film. Overall, it's a goofy and cheesy 80s horror flick that features some killer music. The film actually starts with the demon band performing the song "Me Against the World" by Lizzy Borden.
5. The Wall
Release: August 6, 1982
Cast: Bob Geldof, Kevin McKeon, Christine Hargreaves, Eleanor David, Alex McAvoy, Bob Hoskins
Director: Alan Parker
Production company: Metro-Goldwyn-Mayer (MGM), Goldcrest Films International, Tinblue
Producer: Alan Marshall
Rating: R
Where do I begin with this film? The music, animations, story, acting…The Wall has to be one of the best rock films ever made. It should be no surprise that Pink Floyd bassist Roger Waters was behind this one, along with director Alan Parker.
The story follows a musician named Pink, who goes insane due to the pressures of stardom and past trauma. He creates an emotional wall for himself, but then he realizes he can't escape.
The film is a combination between live-action and animation, with the role of Pink played by Boomtown Rats vocalist Bob Geldof. As with all of Pink Floyd's music, the film is highly metaphorical.
6. Yellow Submarine
Release: November 13, 1968
Cast: Paul McCartney, John Lennon, George Harrison, Ringo Starr, Peter Batten, Paul Angelis
Director: George Dunning
Production company: King Features Syndicate, Apple Corps, TVC London
Producer: Al Brodax
Rating: G
Continuing on with the trippy animation trend, let's cover Yellow Submarine. I'm not going to lie, there are so many good Beatles movies, it was hard only choosing one. But I picked Yellow Submarine, the psychedelic yet humorous movie.
In the film, all four Beatles members join Captain Fred in his yellow submarine on a journey to Pepperland, where they rescue it from the Blue Meanies, who hate music.
Unlike many of the other films on this list, this was is actually appropriate for children since it's rated G.
7. The Runaways
Release: March 19, 2010
Cast: Dakota Fanning, Kristen Stewart, Sandy West, Michael Shannon, Scout-Taylor Compton, Riley Keough
Director: Floria Sigismondi
Production company: Linson Entertainment, River Road Entertainment, Blackheart Films
Producer: Art Linson, John Linson, Bill Pohlad
Rating: R
I was actually surprised by this film. My friend encouraged me to watch one day when we were hanging out. I said no because I'm honestly not a Kristen Stewart fan. But my friend kept pulling my arm, and I gave in. I'm glad my friend forced me to watch it because I now love this movie.
It was inspiring to watch this film and to know how The Runaways struggled to reach the limelight. But the sad part is the film didn't even capture the entire struggles forced on the all-female band when rock music was strictly a boy's club.
As I said, I've idolized Joan Jett since I was a kid, so I was iffy about Stewart playing Jett's part. But I was beyond impressed–from the attitude to her look, Stewart got down Joan Jett like she was destined to play her role.
8. Woodstock: Three Days That Defined a Generation
Release: May 31, 2019
Cast: Joel Rosenman, John Roberts, Joel Makower
Director: Barak Goodman and Jamila Ephron
Production company: N/A
Producer: Barak Goodman, Jamila Ephron, Mark Samels
Rating: N/A
I've actually seen quite a few Woodstock documentaries and movies but decided to include the documentary from 2019. I think what draws me to this documentary is it focuses on the how aspect of Woodstock, not so much on the bands (though they do show some classic performances).
They interview people who were there to get a glimpse into the "peace and love" culture and how that inspired the biggest rock music festival in history.
The documentary immediately opens up with the crowd getting rained on and how Woodstock could have easily been a disaster. And at the end, we see the crew cleaning up the festival grounds.
I've been in the music business for over ten years, and these are aspects of festivals and live performances that the average fan doesn't consider. So it was interesting learning this new side of Woodstock.
9. The Crimson Idol
Release: February 2, 2018
Cast: N/A
Director: Ralph Ziman
Production company: N/A
Producer: Benji Howell
Rating: N/A
In 1992, heavy metal band W.A.S.P. released the album The Crimson Idol, a concept record about an abused boy named Jonathan who achieves fame as a guitar player. Even though he's living the rockstar life, it's not enough to satisfy the love he desires from his parents. In 2018, Napalm Records released a re-recording of The Crimson Idol, called Re-Idolized, as well as a film version.
As a W.A.S.P. fan, I should first talk about the re-recording Re-Idolized, then the film. While the re-recording proves Blackie Lawless still has a killer voice, the album doesn't have the same bite as it did. The original sounds so raw and holds so much emotion. This re-recording doesn't have that same magic; it's over-polished and doesn't capture the same attitude.
I will say, listening to the re-recording along with the film works. The film is a masterpiece. I especially love the graininess; it takes me back to the old days of rock n roll. The acting is also stellar, especially the guy who plays Jonathan.
10. Metal Lords
Release: April 8, 2022
Cast: Isis Hainsworth, Jaeden Martell, Adrian Greensmith, Joe Manganiello, Noah Urrea, Brett Gelman
Director: Peter Sollett
Production company: Kingsgate Productions and Bighead Littlehead
Producer: D.B. Weiss and Greg Shapiro
Rating: R
When people talk about modern metal movies, Deathgasm is often the one that's brought up. Honestly, I like Metal Lords a lot better. The film centers around two friends who try to form a metal band for their school's Battle of the Bands. The problem is, they can't find many other players–except a cellist.
The acting is great; the film stars Jaeden Martell (It) as Kevin, who did a phenomenal job of playing the band-geek-turned-metal-drummer role.
There are some downsides to this film. The teenaged metalhead comedy, while fun and relatable, is pretty generic at this point. However, the cellist is an interesting addition to the film.
11. Airheads
Release: August 15, 1994
Cast: Brendan Fraser, Adam Sandler, Steve Buscemi, Rich Wilkes, Chris Farley, Judd Nelson
Director: Michael Lehmann
Production company: Twentieth Century Fox, Island World, and Robert Simonds Productions
Producer: Robert Simonds and Mark Burg
Rating: PG-13
I used to watch this movie all the time when I was younger. It's one of the more mindless entertaining movies on this list, but it still deserves a spot here. This movie stars many prominent actors and comedians–Brendan Fraser, Adam Sandler, and Steve Buscemi–as long-haired rockers looking for their big break. They break into their local radio station, holding the employees hostage to play their demo tape.
12. School of Rock
Release: October 3, 2003
Cast: Jack Black, Miranda Cosgrove, Kevin Clark, Rivkah Reyes, Mike White, Joey Gaydos, Jr.
Director: Richard Linklater
Production company: Paramount Pictures, Scott Rudin Productions, MFP Munich Film Partners GmBH & Company I. Produktions KG
Producer: Scott Rudin
Rating: PG-13
This is another relatively new rock music comedy, but one that's very well done. The film stars Jack Black as Dewey Finn, a man with dreams of being a rockstar.
When he loses his gig in his other band, he poses as a fifth-grade substitute music teacher at a preppy private school. At this gig, he teaches his students all about rock music. His students go on to form a band, where they perform at their local Battle of the Bands.
One thing about this movie that's cool is all the "students" performed their instruments, and the singers could really sing. The song they performed is actually pretty good. Of course, we all know Jack Black can play, so it's no surprise that he did play guitar and sing (though I'm reading he didn't perform his solo).
The movie also kicked off the careers of many actors and actresses playing the students. Miranda Cosgrove is the perfect example–she played Summer Hathaway, the brainiac who becomes the band's manager. Because of this film and the TV show iCarly, she went on to play other notable roles, such as the voice of Margo in Despicable Me.
13. Almost Famous
Release: September 13, 2000
Cast: Kate Hudson, Billy Crudup, Anna Paquin, Patrick Fugit, Jason Lee, Zooey Deschanel
Director: Cameron Crowe
Production company: Columbia Pictures, Dreamworks Pictures, and Vinyl Films
Producer: Cameron Crowe and Ian Bryce
Rating: R
While this is an iconic film, it's not one of my favorites, which is why it's one of the last on my list. I feel it fantasizes about the music industry and gives many fans the wrong impression of the reality behind the scenes. But because of its notoriety, I felt I had to include it.
The story centers around a young music journalist, William Miller, employed by Rolling Stone Magazine, assigned to join the up-and-coming band Stillwater on tour and interview them. This film features amazing music, such as Elton John's "Tiny Dancers," and also stars Kate Hudson.
Otherwise, this has become a classic film, centering around the glory days of rock music. The acting and writing are superb, and the soundtrack is spot-on.
14. Detroit Rock City
Release: August 13, 1999
Cast: Gene Simmons, James DeBello, Edward Furlong, Natasha Lyonne, Sam Huntington, Giuseppe Andrews
Director: Adam Rifkin
Production company: New Line Cinema, Takoma Entertainment Group, Base 12 Productions
Producer: Gene Simmons and Barry Levine
Rating: R
Kiss has been one of my favorite bands since I was a kid and one of the bands that got me into rock music. Of course, I had to include this film here.
Detroit Rock City is about a group of teens who love Kiss and can't wait to see them in concert. However, one of the teens' religious moms burns the tickets. Not seeing the show is off the table, so the friends will do anything to see the concert…and get into a crazy adventure along the way.
This is a fun comedy and relatable, even if you weren't around during the height of Kiss' career. Every teen can relate to when you wanted to see your favorite band play, but your parents didn't let you go to the concert.
Even though I love Kiss, this movie is toward the bottom since it seems more like one of Simmons' many ventures rather than a tasteful comedy. But any rock fan, especially a Kiss fan, will love the nostalgia.
15. A Hard Day's Night
Release: July 6, 1964
Cast: Paul McCartney, John Lennon, Ringo Starr, George Harrison, Wilfrid Brambell
Director: Richard Lester
Production company: Proscenium Films and Walter Shenson Films
Producer: Walter Shenson
Rating: G
Finally, I'm ending this list with another Beatles film, A Hard Day's Night. I don't love it as much as Yellow Submarine, which is why it's at the bottom of this list. However, it's too much of a classic for me not to mention.
This film is more like a documentary that takes Beatles fans behind the scenes of this legendary band. Watching it today will take any Beatles fan back to the day when fans would scream at the mere sight of the quartet. This is another rated G film; the comedy is cheeky and appropriate enough for an audience of all ages. Plus, the movie features many great Beatles songs!
FAQs
Question: What Was the First Rock'N'Roll Movie?
Answer: Rock historians point to Blackboard Jungle, released in 1955. The film isn't about a band or rock music, but it does feature the song "Rock Around the Clock."
Question: Do the Biggest Rock Bands Have their Own Movies?
Answer: Yes. In this list, I mentioned The Beatles, Pink Floyd, Led Zeppelin, and W.A.S.P. having their own films. The Rolling Stones, U2, The Doors, and Motley Crue also have documentaries and fictionalized movies. There's even a black metal film, The Lords of Chaos, but I didn't include it here because it honestly isn't good.
Question: What's the Best Rock Song?
Answer: I think this is subjective. I often people say the title goes to The Beatles' "Strawberry Fields Forever" or Queen's "Bohemian Rhapsody." Therefore, I will list some songs that topped number one on the Billboard charts. Understand this isn't a definitive list.
Scorpions – "No One Like You" (May 1982)
Def Leppard – "Rock of Ages" (June 1983)
Asia – "Don't Cry" (August 1983)
Pink Floyd – "On the Turning Away" (January 1988)
Van Halen – "When It's Love" (July 1988)
Bottom Line
Out of all these movies, Wayne's World is my favorite rock movie. This movie is considered a classic and for good reason. As a comedy, the humor is well-crafted and represents the hilarity of the rock music scene.
There are also great songs, many references to bands, and even featured the Strat that so many guitarists play. It was really hard creating this list, so I suggest checking out all these movies and looking up more rock music films.