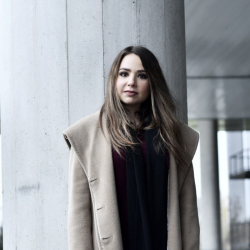 Latest posts by Tena Gasparac
(see all)
Oh, the crazy 70s! Nothing evokes such a feeling of freedom, revolution and self-expression than that crazy era! My love for this decade started in high school. I couldn`t get enough of listening to those enfants terrible of the 70s – The Rolling Stones, Bowie, Led Zeppelin. So it's no wonder I've searched for anything and everything about their surrounding life, and this is where I first heard about miss Lori.
Lori Mattix (also known as Lori Maddox) is a former American child model and actress known for being a prominent 'baby groupie' in the 1970s. She mostly became famous for dating and hanging around rock stars, including David Bowie, Jimmy Page, and Mick Jagger. Her fame came from her relationships with these icons, which have been retrospectively analyzed through the lens of the #MeToo movement. 
By the age of 13, Lori had already begun frequenting the bars and clubs of Los Angeles, where she would eventually end up meeting David Bowie – an encounter that would lead to Mattix's first sexual experience. In the following years she went on to have similar relations with a number of world-famous musicians. In this article, I'll take you on a tour of Mattix's early life, what motived the groupie movement, and what have been the lasting cultural impacts of Mattix's foray into the lives of these icons of rock and roll.  
Lori Maddox Quick Facts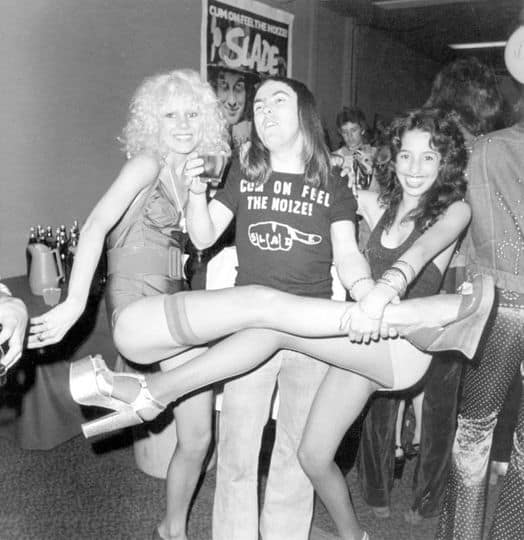 Full Name: Lori Mattix 
Birth Date: November 29, 1958
City of Birth: Los Angeles
Nick Name: Lori Maddox, Lori Lightning
Nationality: American
Known For: Prominent groupie of the 1970s
Childhood
Mattix grew up in Los Angeles, California, and attended a regular middle school. As a young girl, Mattix and her friends were all involved in music and art like most of teenagers. She was a typical Los Angeles girl – she loved to collect autographs and posters of famous musicians – a hobby that would eventually turn into an obsession that would mark the course of her very life. It is reported that growing up, her parents were relatively lenient, allowing her and her friends to attend a variety of musical concerts and events. As the years passed and she entered her teenage years, her obsession with rockstars would increase, and a spark of curiosity over the groupie lifestyle would be ignited within her. And this is where it all started…
Upon graduating from high school, Lori Mattix met Sable Starr, who would go on to become one of the most famous rock and roll groupies of all time. And those two were the real duo! Sable Starr, who had a reckless, rebellious personality as a child, introduced Mattix to the rock 'n' roll scene early on. Instead of hanging out with her friends and doing what typical teenagers do, Mattix, under the influence of Starr, started to go to late-night clubs and concerts in LA and began indulging in the pleasures of alcohol and live music.
As you already know, people yearned to live like the rock 'n' roll gods of the late 1960s and early 1970s, whose flashy cars and private jets led them to be seen and revered as divinities. Young girls like Mattix, in particular, wished to accompany these divinities on the road, and were willing to sacrifice their innocence and education to be able to do so. Lori Mattix was determined to live the rock 'n' roll lifestyle, and she did everything she could to make it happen. It's safe to say she was blinded by what appeared to be a perfect lifestyle and had an illusion of fame.
Mattix and Starr would frequent the trendy clubs of Los Angeles, hoping to encounter one of their ideals, and avoided the typical activities of a young teenager in favor of late-night clubbing and live rock music. In March of 1973, Mattix would get her wish come true by having an encounter with David Bowie that would have lasting cultural implications and would coin the term 'baby groupie'. But I`ll touch on that more in a little bit!
Groupie Life in the 1970s
The 1970s was an exciting time to be a fan of rock and roll for those young and in the know. People from all walks of life were drawn to music, which was especially popular among the younger generation's hippies and punk rock subculture. From dressing in long hair, leather jackets, and bell-bottom jeans to jamming out at concerts and hanging out in record shops, being a rock star or groupie was a way for people to express their love for music and get closer to the rock stars they revered as gods. I can only imagine what a time that was!
However, there were also risks associated with this lifestyle. Groupies had to be careful not to get caught up in drugs and other illegal activities that their icons would frequently engage in. They also had to be prepared for unwanted attention from the media and the public, and the obvious implications on their personal lives.
Lori Mattix and her friends were infatuated with rock stars, mainly those from California, like The Beach Boys and The Doors. Mattix also became obsessed with David Bowie (who could blame her!) and started to dress like him, wearing lots of eye paint and eyeliner. Little did she know that being close to her idol would become a reality.
Meeting David Bowie and Becoming a Groupie
I don't think it was immediately apparent how old Lori Mattix was when she met Bowie. The fact is that she was only 14, and the Starman was more than 11 years older than her was not initially clear at the time. 
The year was 1973. She was a regular at 'E-club', a club that was well known for turning a blind eye to a variety of nefarious activities, in addition to tolerating and even facilitating the use of illegal substances by underage girls. 
Bowie was doing his 'Spiders from Mars tour'.
In Mattix's own words:
"I had not yet turned 15 and he wanted to take me to his hotel room. I was still a virgin and terrified. He had hair the color of carrots, no eyebrows, and the whitest skin imaginable. I grabbed on to [DJ and club co-owner] Rodney Bingenheimer and said I was with him. So we all just hung out and talked. I had probably kissed boys by that point, but I wasn't ready for David Bowie."
However, Bowie would return to Los Angeles 5 months later and Mattix would get a phone call from Bowie's bodyguard, explaining that he wanted to take her out for dinner.
"He told me that David wanted to take me to dinner. Obviously, I had no homework that night. Fuck homework. I wasn't spending a lot of time at school anyway. I said that I would like to go but that I wanted to bring my friend Sable. She was dying to fuck Bowie. I figured that she would sleep with him while I got to hang out and have fun."
They eventually ended up back in Bowie's hotel room, where Bowie would seduce Mattix, and take her virginity.
"He focused his famously two-colored eyes on me and said, "Lori, darling, can you come with me?" Sable looked like she wanted to murder me. He walked me through his bedroom and into the bathroom, where he dropped his kimono. He got into the tub, already filled with water, and asked me to wash him. Of course, I did. Then he escorted me into the bedroom, gently took off my clothes, and de-virginized me." 
Relationship with Jimmy Page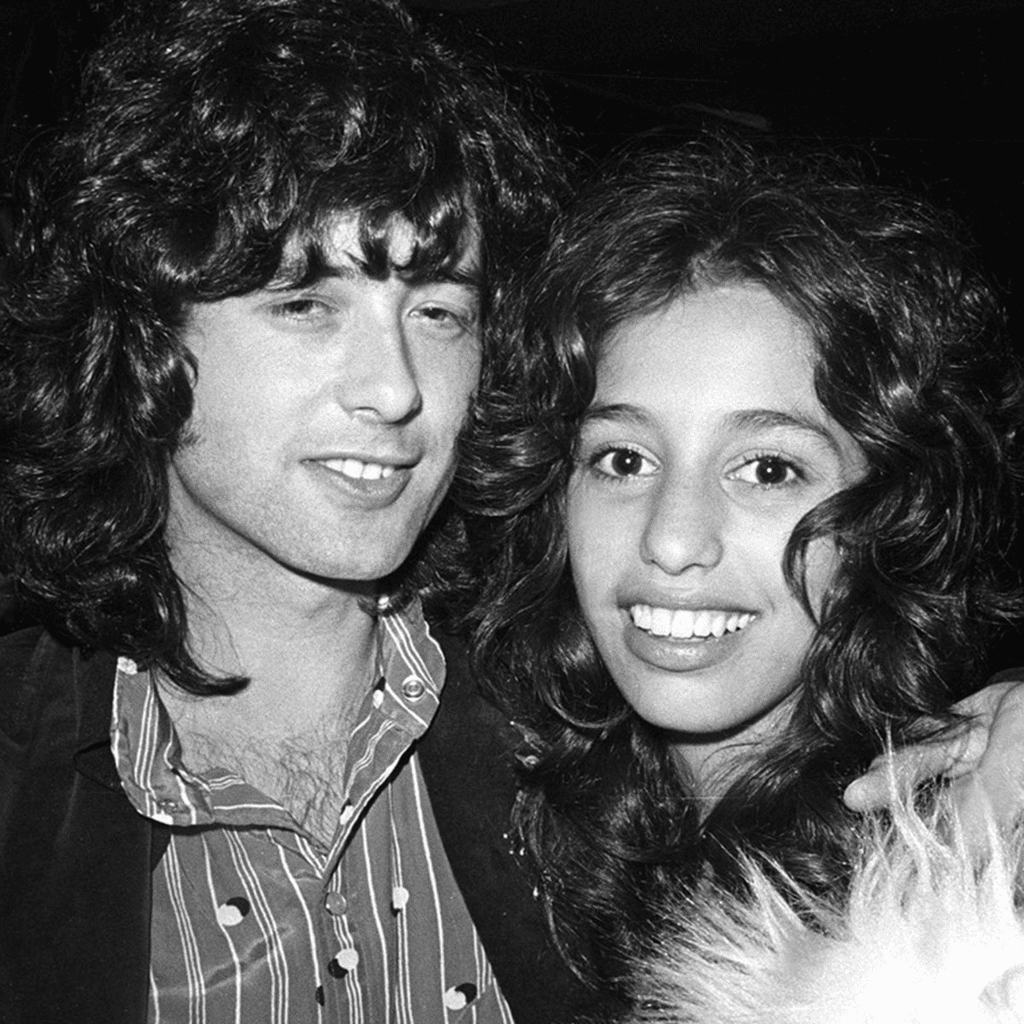 Lori Mattix received a phone call from Jimmy Page just a few weeks after her meeting with David Bowie. Since Page, who was the guitarist and founder of Led Zeppelin, had decided to phone her directly, she initially thought it was a joke and was reluctant to meet. However, it wasn't, and the pair eventually ended up talking. They had a great conversation over the phone and decided to meet up sometime.
However, their initial meeting wasn't so great, with Mattix describing the meeting as terrifying and unpredictable, as if she had been kidnapped. The meeting took place at the Rainbow Club, where Peter Grant, manager of Led Zeppelin, first approached her. She remembers:
"He was like 700 pounds and really scary. He grabbed me and said, 'Young lady, you're coming with me.'"
Despite the uncertainty, Lori was lucky enough to be driven to Page's hotel in a limousine. When she entered the room, she saw Page sitting on a throne-like seat. She remembers having mixed feelings about the situation – she was in the same room as one of the greatest rock stars in the world but also felt uneasy because he was nearly twice her age. Although things soon took a turn for the better and, after being enthralled by Page's charm and charisma, she soon became infatuated with him.
What always struck me is that Mattix describes her relationship with Page as "The most beautiful, pure love I had ever experienced".
When Page was traveling and performing, Mattix always accompanied him, forming an integral part of Page's life. Still, they had to avoid being seen together by the media and public because of the implications and circumstances of their relationship. They traveled in separate vehicles when possible, and whilst Page performed, Mattix was often kept in hotel rooms, waiting for him. 
Despite the complex circumstances, Page eventually asked Mattix's mom for permission to be with her – signaling Mattix's significance to Page and the depths of their relationship.
In addition to now being in a relationship with Jimmy Page, Lori Mattix is said to have had continued physical contact with Bowie – although these allegations are frequently disputed. Additionally, according to some sources, she was already in a relationship with Bowie the night she met Page.
There are many claims about the veracity of Mattix's continued meetings with Bowie, with many sources indicating that Lori Mattix and Jimmy Page were often photographed together, but there are no pictures of her with Bowie.
Page, regardless, appears to have gone to great lengths to conceal and preserve their relationship from the public. If their connection was exposed to the public, Page would have been subjected to extensive criticism and even legal problems for having a relationship with a girl of Mattix's age.
 #MeToo and Lasting Cultural Impact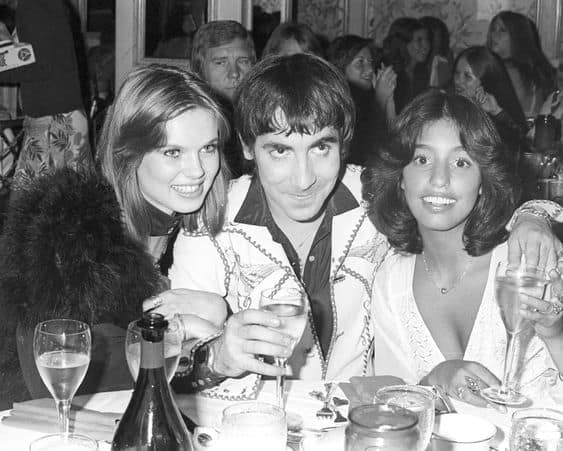 The "MeToo" movement is a worldwide movement against sexual harassment and assault that started after actress Alyssa Milano tweeted about being sexually harassed by Hollywood producer Harvey Weinstein. The social media hashtag quickly went viral, and thousands of people joined to share their own stories of abuse.
Since then, men in all industries from all corners of the world have been named and shamed as sexual predators in their fields. As a result, more people are speaking up and demanding an end to the silence. The MeToo movement has empowered women everywhere to feel safe enough to come forward with their stories. Jimmy Page has faced extensive criticism for his relationship with Mattix, and their relationship has been harshly examined in the context of modern standards. 
Commentators have noted how the case has been used to highlight how society's values have changed over time with regard to the sexual exploitation of minors, particularly by those in positions of power. Society was not concerned about these crimes during the 1970s and earlier, but society's greater attention to protecting victims and holding celebrities accountable today makes them incompatible.
Lori Mattix's Life Now
Lori Mattix's life as a groupie began to wind down in the late 1980s and early 1990s. Now at the ripe age of 63, she is happily married and has a son. She and her family are still based in LA, living in west Hollywood, where she works as a manager in a Glam Boutique. She enjoys a successful career doing what she loves and has no regrets about her past – although admits her perspective is changing as she gets older, and she can no longer condone some of the things she did in her youth. 
When asked if she ever felt there was anything unusual about the activities she engaged in, she responded:
"No. You need to understand that my life has never been normal. I have always been special. I always felt like the universe was taking care of me."
 Having known and shared intimate experiences with icons of rock and roll It's difficult to argue that her life has not been unique.
What is harder to debate is the morality of the actions undertaken by the likes of Bowie and Page and whether there was any abuse of power, grooming, or manipulation. Lori Mattix continues to claim that all her actions were consensual. Still, at the age of 14, with an age gap of over ten years, many commentators have, and will continue to, argue that the relationship dynamic was completely inappropriate.
What is certain is that her legacy will help fuel the #MeToo dialogue and inform what society considers acceptable – so the next generation of young girls are protected from any abuses of power or inappropriate conduct at the hands of their idols.
FAQ
Question: Who did Sable Starr, Lori Mattix's groupie friend, sleep with?
Answer: Starr was involved with Iggy Pop for a long time, and the song Look Away memorialized their relationship.
Question: Do groupies always sleep with the band?
Answer: There is almost no doubt that obsessive groupies will involve themselves sexually with any member of the band, including the roadies. A groupie will usually keep trying with the goal of becoming part of the band or important to a band member, even if rejected.
Question: Do groupies still exist?
Answer: Groupie culture is still strong, but not nearly as strong as in the 1970s.
Research Citations
Rocksoffmag. Lori Maddox: The Complete Story of the "Baby" Groupie of the 70s. Rocksoffmag. [Online] June 2022. https://www.rocksoffmag.com/lori-maddox-the-complete-story-of-the-baby-groupie/.
Thrillist. I Lost My Virginity to David Bowie. Thrillist.com. [Online] 2015. https://www.thrillist.com/entertainment/nation/i-lost-my-virginity-to-david-bowie.
"The 70s groupies who broke the rules of style and sexuality". Healy, Claire Marie. 2015, Dazed.
answersafrica. Lori Maddox Biography. Answers Africa. [Online] 2022. https://answersafrica.com/lori-maddox-relationship-jimmy-page.html.
"'I wouldn't want this for anybody's daughter': will #MeToo kill off the rock'n'roll groupie? De Gallier, Thea. 2018, The Guardian.
Looking for more interesting readings? Check out: