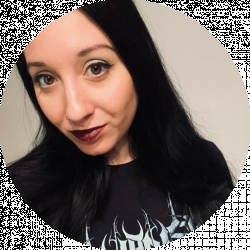 Latest posts by Stephanie Jensen
(see all)
I often wonder if rock music fans think about their favorite musicians' significant others. After all, it takes a lot of strength to be in a serious relationship with a musician.
Your partner is on the road all year, often partying, and you need a lot of trust in your marriage or relationship. I dated touring musicians in the past and have many friends who are married to musicians. I also love discovering the lives of musicians' life partners and knowing what it's like to be with a legend.
This brings me to the Susan Acevedo bio. Acevedo is the former wife of Canadian rockstar Neil Young. What is she doing now? What was her life like when she was married to the rockstar?
Quick Facts
Full name: Susan Acevedo
Birth date: N/A
Birthplace: N/A
Nickname: N/A
Nationality: American
Zodiac sign: N/A
Siblings: N/A
Children: Tia
Partner/spouse: N/A
Most successful songs/albums: N/A
Net worth: N/A
Social media: N/A
Awards: N/A
Early Life
We don't know much about Susan Acevedo's life before marrying Neil Young. We know that she was born in the United States and is of American nationality.
Neil Young did describe her as Sicilian, but we're unsure how far back her Sicilian heritage goes. There are also no accounts of her date of birth, though rumors say she's older than Young. She also never mentioned her parents or siblings to the public.
Professional Career
At the time when she met Neil Young, Susan was working as a hostess at a restaurant. It's presumed she has since quit her job, but it's unclear what she does now.
She may have another profession, or maybe she left the working world and is now retired. We know she got remarried and had a daughter, but little about her life is known now.
Family
Little is known about Susan Acevedo's parents and siblings. We know she has a daughter named Tia. It's also unclear if she had a child with Neil Young.
Young has a son, Zeke, and it was assumed that he had his son with Susan. However, Zeke wasn't born until two years after the couple was divorced. Young must have had Zeke with another woman, possibly his later wife Pegi.
Dating and Relationships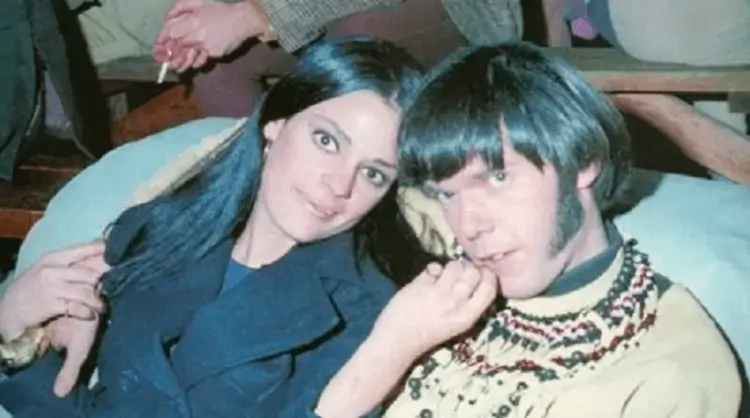 Susan Acevedo was only married to Neil Young for two years. After their divorce, we know she remarried, but we don't know who her spouse is or if they're still married. We do know the basics about her marriage with Neil Young.
How She Met Neil Young
Neil Young used to have breakfast at Topanga Canyon Kitchen. While eating breakfast there one day, he met the restaurant's hostess and waitress, Susan Acevedo. She would wait on him and serve him food. Eventually, the two got to know each other and hooked up. Shortly after, they started a romantic relationship.
Marrying Neil Young
Susan Acevedo married Neil Young on December 1, 1968. We're unsure how long the pair were together before they got hitched. According to those who attended, the lavish wedding took place at Young's redwood home that overlooks a canyon. Only family and friends attended the wedding.
Divorcing Neil Young
Susan Acevedo filed for divorce only two years after marrying Neil Young. Young was working extra hard on his music career. He was always away to record albums, was on tour, and even traveled to rehearsals, leaving Susan alone in their home. The pair were officially divorced in 1970.
Remembering His Marriage to Susan Acevedo
Since their divorce, Neil Young has still had many positive things to say about her. He says the two were friends, and they loved each other. Susan was extroverted and got along with Neil's friends. She was also an art and music fan, introducing him to several artists that influenced his music.
Susan Acevedo Today
After Susan Avecedo divorced Neil Young, she fell off the radar. We know she had a daughter, though it doesn't look like she ever got remarried. She has remained out of the spotlight, choosing a private life instead of one in the media. Those close to her have said she's focused on raising her daughter.
FAQs
Question: Is Susan Acevedo Still Alive?
Answer: From what I know, Susan Acevedo is still alive. Unfortunately, Neil Young's next wife, Pegi, died at 66 after battling breast cancer.
Question: How Old is Susan Acevedo?
Answer: I'm unsure of her exact age. Those close to her and Neil say she's eight years older than her ex-husband. Neil Young is now 77 years old, so if Susan is eight years older than Neil, that would make her 85 years old.
Question: Where does Susan Acevedo Live Now?
Answer: It's unclear, but I still think she's living in the United States. There are many Susan Acevedo social media profiles and biographies out there, but they're not the Acevedo who was formerly married to Neil Young.
Bottom Line
Susan Acevedo was the former wife of Canadian rockstar Neil Young. The two met while Susan was working at a restaurant that Neil frequented. The two started getting together and fell in love. They married in 1968 and only got divorced two years later.
Since then, Susan has kept a low-key profile and stayed out of the spotlight. No one knows anything about her current life except she has one daughter, Tia. We also don't know much about her life before marrying Neil Young.
Research citations: