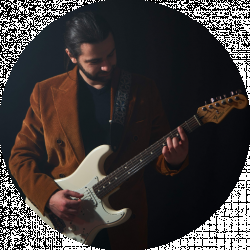 Latest posts by Altin Gjoni
(see all)
Every poet needs a muse. Just as the poet is engraved in history through timeless work, she is too in between the lines in everyone's favorite poem.
Sara Lownds was the human metaphor of inspiration for perhaps the most celebrated lyrics of all time, Bob Dylan. As an undeniable part of Dylan's life and an actress, her Bio makes for one of the most exciting Rock n' Roll "first ladies."
I was introduced to Sara Lownds, who later took the name Sara Dylan after being Dylan's first wife through his music. "Sad Eyed Lady of The Lowlands" is a love song I heard my dad playing in the house since I was a child, and I always wanted to know the inspiration behind the beautiful lines. 
My warehouse eyes, my Arabian drums
Should I leave them by your gate or sad-eyed lady, should I wait?
Still, as with most of Dylan's life, he managed to keep their relationship, and Sara kept her private life mostly secret. Not many managed to pull that off, and I suspect she learned a thing or by from Dylan on that.
Almost five decades after their divorce, as both live a quiet life mainly out of the spotlight, I stumbled upon new articles and interviews that might shed some light on Sara Lownds Bio. 
Sara Lownds Quick Facts
Full Name

Shirley Marlin Noznisky 

Birth Date

October 25, 1939,

Birth Place

Wilmington, Delaware

Nationality

American

Zodiac Sign

Scorpio

Children

5

Siblings

1 brother (Julius Marlin Noznisky)

Partner / Spouse

Hans Lownds (1959- 1962); Bob Dylan (1965 -1977)

Most Successful Role

Clara in "Renaldo and Clara"

Occupation

Model, Actress

Net Worth

Approx $1 Million to $5 Million

 

Last Updated

November 2022
Sara Lownds Early Life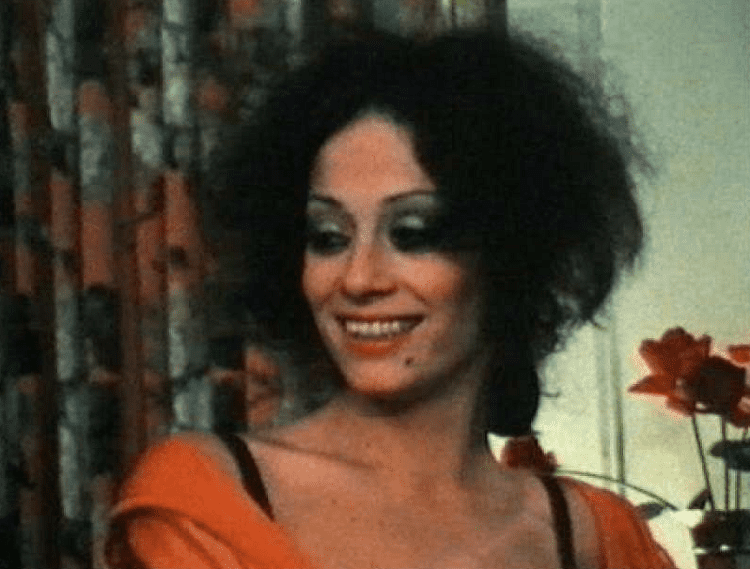 Sara Lownds was born Shirley Marlin Noznisky in 1933 in Wilmington as the youngest child of a Polish Jewish family to Isaaz and Bessie Noznisky. Her childhood was difficult, marked by her parent's diseases and early deaths.
Her mother, Bessies Lawnds, had a stroke when Sara was a little girl and could not raise her. Her closest relative was her brother Julius, 16 years older than her, and her great aunt Esther who took the role her mother couldn't.
The details of her teenage years were never shared by her, apart from her father's death in 1956, shot by a drunk person.  5 Years later, when she had just moved to New York, her mother died, leaving her with few relatives to return home to.  
Jerry Schatzberg, a photographer who worked with Sara before marrying Bob Dylan, recalls her being shy, funny and having a great sense of humor despite the many losses.
First Marriage to Hans Lownds & Becoming "Sara"
Sara moved to New York in 1959 at 20 years old and started work as a "bunny girl" from the notorious "Playboy Club" while modeling under the Ford agency, where she met Hans Lownds and became his third wife taking up the last name Lownds.
Shirley changed her name officially to Sara at the same time as Hans didn't want to be reminded of his first wife, Shirley, that had left him. The couple lived in a five-story house in Manhattan and had a daughter, Maria Lownds, on October 21, 1961.
Hans' son, Peter Lownds, recalls finding out about his dad's marriage in the most unexpected way, coming home from Yale, and seeing an unknown girl only 4 or 5 years older than him answering the door. 
At the time, Sara continued her modeling career and appeared in Haper's Bazaar magazine as the "lovely luscious Sara Lownds.' In the same interview, photographer Jerry Schatzberg recalls the times they worked together after hed Daughter Maria was born.
"I don't think she was very heavy into it. She was trying."
Even though she accumulated some success, Modelling might only have been a temporary passion or a just way to earn a living. 
Meeting Bob Dylan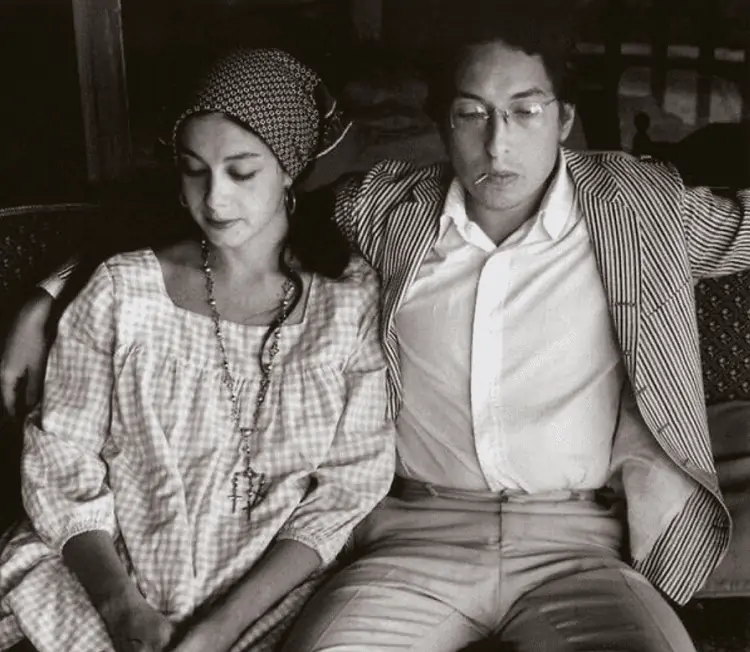 Sara and Hans's marriage started to crumble only one year after birth as The 25 years of difference in age between them began to catch up. She started going out with her husband's MG sports car and got attracted to the youth scene in Greenwich Village, where she met the new wave of musicians and artists
Bob Dylan Met Sara Lownds in 1964 at the wedding of Bob's managed Abler Grossman to her friends Sally. She was still married to Hans while Dylan was in a relationship with Joan Baez. The persons present during their first meetings best explain how and why Dylan fell for Sara.
Besides the appealing beauty, biographer Rober Shelton  Sara explains Dylan's attraction to her in a mystical way.  "(Sara) had a Romany spirit, seeming to be wise beyond her years, knowledgeable about magic, folklore, and traditional wisdom."  
In contrast, author and music critic David Hajdu is more straightforward, describing Sara as well-read, resourceful, and good-hearted.
All the words in both descriptions hint towards what would attract a deep-thinking poet and make the perfect muse for his work. Her character, both shy and quiet but stepping out as confident when needed, caught Dylan unprepared.
The track "Love Minus Zero/No Limit" by Dylan Expresses Sara's "Zen-like equanimity and that, unlike most women he met, she wasn't out to impress or interrogate him about his lyrics.
As for her marriage to Hans, the son Peter Lownds boldly stated that "Bob was the reason" Sara left her father, leaving no question as to who was the initiator of the separation. Dylan, on the other hand, did the same with Joan Baez.
Dylan-Lownds Secret Wedding
The couple famously moved into separate rooms in the New York Chelsea hotel along with Sara's child while Dylan was busy on his "Dylan goes electric" US tour.
Sara married Bob Dylan on November 22, 1965, in one of the most unconventional celebrity weddings ever. Dylan is notorious for keeping his private life to himself and decided to get married in a judge's house in Long Island under an Oak Tree. The only guests were Albert Grossman, his manager and a maid of honor for Sara, likely Albert's wife.
Dylan said his wife was a very private person that doesn't need to be in any scene to be happy. That perfectly fitted Dylan's desire for privacy, keeping them off the radar for years, even though Dylan was still the most famous singer-songwriter of his era in the last 60s.
The couple had four children, the first Jesse Dylan, born right after their marriage, and three other children when they moved to upstate New York; Sam Dylan, Jakob Dylan, and Anna Dylan.
Their relationship was not unexpected, yet their marriage caught many by surprise. Both had left their relationships to be with each other and quickly decided to celebrate theirs.
"You gave me babies, one, two, three, what is more, you saved my life," he sang in "Wedding Song," 
Bob Dylan – Wedding Song (Official Audio)
Victor Maymudes describes being shocked that Dylan was marrying Sara Lownds and not fellow troubadour Joan Baez, to which Dylan replied:
"Because Sara will be there when I want her to be home, she'll be there when I want her to be there; she'll do it when I want to do it. Joan won't be there when I want her. She won't do it when I want to do it."
Highs and Lows of the Muse and Poet
As seen in many of the family photos taken by photographer Elliott Landy and his stories, Dylan loved being with Sara and the kids. He was a wonderful father and loved having the role of 'dad.' 
Despite living their romantic dreams, in the beginning, Bob and Sara had their problems, which started showing in 1973 when they moved to Malibu, California, and started building their new home on a modest property. There are rumors that Dylan was continuing his relationship with Joan Baez even though he married Sara.
As told by Jakob Dylan, Joan mentioned to Sara that Bob had gifted her a particular nightgown over which Sara mused, "Oh, that's where it went," referring to her nightgown. Dylan said Chekov's short stories inspired the songs on "Blood On the Tracks," but their son said he could recall his parent's conversations in the song "Idiot wind.
The words Sara used that Jakob Dylan remembers hearing, "You're an idiot babe, it's a wonder that you still know how to breathe!" are part of the song's verse.
The life of a rock star is full of complexities; this is multiplied when your husband is considered "the voice of a generation." Dylan's eccentric lifestyle slowly but surely led to their breakup.
The cause of the separation between Sara and Dylon becomes even more believable In the 2009 PBS documentary "Joan Baez: How Sweet the Sound," where Dylan said he was sorry to see their relationship end. His motivation, he insisted, was to keep her from being swept up in the madness his career had become.
Touring is a musician's inescapable career part that keeps family members split for months. During the "Blood on the Tracks" album tour, Gossip started going on of Dylan, seeing celebrities,  including Sally Kirkland and CBS executive Ellen Bernstein.
The sum of all the factors that make up the rock start life brought tensions to the marriage, which was shaky even when Sara accompanied him on the first part of the "Rolling Thunder Revue Tour: when Dylan was touring with Joni Mitchell during a heavy drug-induced period.
During this time, Dylan was also abusing drugs and alcohol, yet as Sara recalls, he was always a good father to their children, never showing his bad side while being a father.
Jakob Dylan put it well in 2005, mentioning his father saying years back: 'Husband and wife failed, but mother and father didn't.'
Which Bob Dylan Songs Did His Wife Sara Inspire?
Sara Lownds didn't earn the role of muse without being the main subject for some of Dylan's best work of the last 60s and 70s. The catalog of songs he wrote for her covered everything, from first encounters with "Love Minus Zero/No Limit" to life with the children and the sorrows of the breakup.
The most straightforward heartfelt song is named after her and written shortly after their first breakup in 1976. The lyrics describe how he loved and still loved her, questioning why she changed her mind and recalling the days at the Chelsea hotel. 
As the story goes, in Bob Spitz's biography, in July of 1975, Dylan was putting the finishing touches to Desire in New York when Sara came to the Columbia studios. Sara was on the other side of the glass while Dylan was recording the song in the studio. The heartfelt dedication fixed their relationship for a short while before their divorce later in the 70s.
Splitz's, who was in the studio, said in an interview that Dylan wanted to surprise her, and he succeeded. The awkward silence and stillness that followed took all, not only Sara, by surprise.
Bob Dylan – Sara (Official Audio)
Lovin' you is the one thing I'll never regret.
I can still hear the sounds of those Methodist bells,
I'd taken the cure and had just gotten through,
Stayin' up for days in the Chelsea Hotel,
Writin' "Sad-Eyed Lady of the Lowlands" for you.
In the same session, Dylan recorded "Abandonded love" for Sara. Other songs are "She Belongs to Me" and many from the Blonde on Blonde session, which coincided with their marriage. 
Blood on The Tracks (1975) was written while he was losing his wife to divorce. The song is about how fame causes one to lose those closest to you. He attacks the press and rumor mongers for creating an "idiot wind" which blows its victims away.
His estrangement from Sara is the recurring topic of the album, which could be a metaphor for losing love on the way to success.
Going back to listening to Dylan's records, I will find much more hinting at their relationship. As a songwriter, there is nothing more beautiful than the subtle "sneaking" of relationships in a song that describes something entirely different.
In the case of Dylan, they won't be hard to spot, and his writing style is at times as straightforward as a speech, while others are filled with metaphors. 
Bob Dylan and Sara Lownds Breakup
The story goes that one morning in February 1977, after drinking tequila all night with Leonard Cohen and Phil Spector, Bob showed up at their Malibu home with a "strange woman." Sara comes downstairs to find Bob and one of his girlfriends having breakfast with the "confused kids." 
This was the last snap that brought the ultimate divorce between the couple. It cost Dylan well over 36 Million dollars and half the royalties to all the songs he wrote while married to Sara. Exclusive use and occupancy of the Malibu house was awarded to Lownds, as was temporary custody of their five children. 
Dylan was also ordered by the petition "to vacate the family premises immediately." He agreed to all the conditions as long as Sara kept all the events during her marriage private.
What is Sara Lownds Doing Now?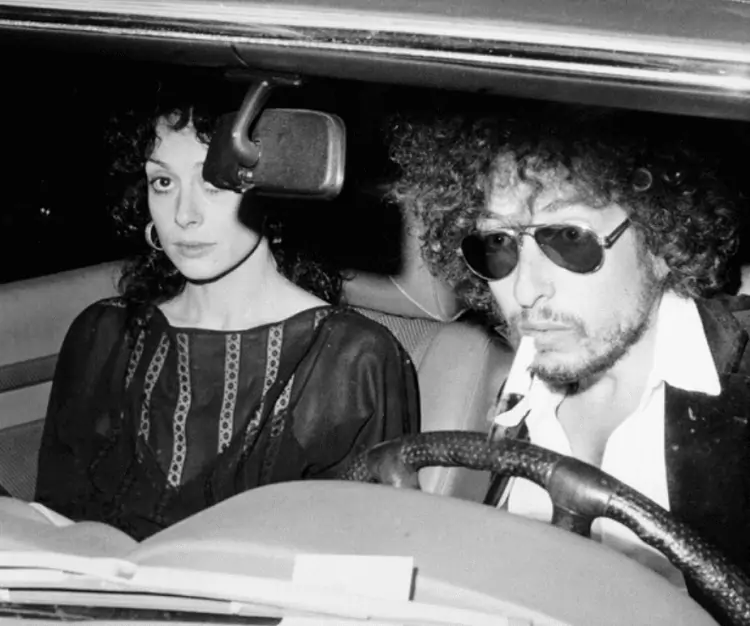 Now out of the spotlight, there is not much public about Sara's life apart from living in Los Angeles, California. She never remarried, rarely makes public appearances, and does not have a website or social media.
It seems she is truly the "Sad Eyed Lady of The Lowlands" that Dylan described as a private person. 
FAQs
Question: What Was the Movie Renaldo and Clara About?
Answer: Dylan set up a production company named after the street in which Sara was born; Lombard Street Film. The company started working on the 1978 film directed by Bob Dylan, starring himself as Renaldo, Sara Dylan as Clara, and Joan Baez, Dylan's former lover, as the woman in white.
The movie blends concert footage, documentary interviews, and dramatic fictional vignettes reflective of Dylan's song lyrics and life. The filming included mainly the musician in Dylan's band and only a handful of professional actors. 
Question: Did Bob Dylon and Sara Dylan Remain Friends?
Answer: Dylan and Sara remained friends after the animosity of the divorce subsided. Clinton Heylin writes that the famous photo of Dylan on a hillside in Jerusalem, use on Dylan's 1983 album "Infidels," was taken by Sara.
Question: Is Bob Dylan Married Now?
Answer: Officially he has not declared any relationship, yet considering how secret his private life is kept, he could well be. His last official marriage was to his band's backing singer Caroline Denis from 1986 to 1992.
Sources: