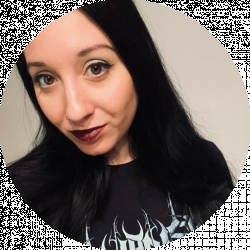 Latest posts by Stephanie Jensen
(see all)
Vixen is a renowned band that emerged during the glory days of glam metal. Best-known for hits such as "Cryin'" and "Edge of a Broken Heart," the Saint Paul troupe has had its ups and downs. But since the 80s, the band has reformed twice. Today, they're known as one of the best pivotal bands in rock music. Fans can see Vixen touring and playing at rock music festivals across the world.
Are you a fan of Vixen? If so, continue reading the Vixen band history.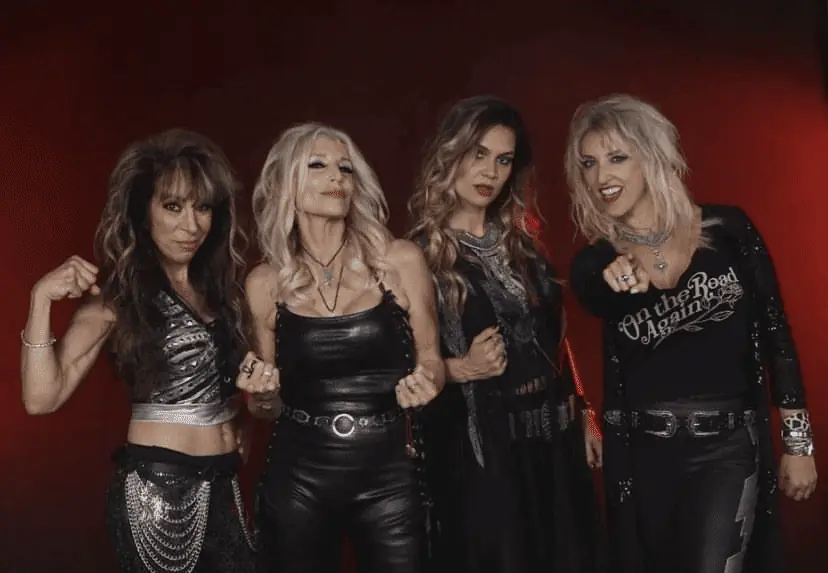 Vixen Quick Facts
Current Band Members: Roxy Petrucci, Britt Lightning, Julia Lage, Lorraine Lewis
Genre: Glam metal
Years active: 1980-1985, 1985-1992, 1997-1998 (unofficial reunion), 2001-2006, 2013-present day
Origin: St. Paul, Minnesota, Los Angeles, California
Most Successful Album: Vixen
Website: Vixen
Awards: Independent Music Awards Vox Pop vote for Best Hard Rock/Metal Song ("I Try" off the album Live & Learn)
Last Updated: July 2023
Vixen Band History: The Beginnings to the Reunion
Ever since 1980, Vixen has been inspiring musicians and rock music fans around the world. Here's a snapshot of their career, including their disbandment and reformation.
Formation
Like many musicians during the time period, guitarist Jan Kuehnemund had dreams of being a rockstar. That's why she formed Vixed in 1980 in St. Paul, Minnesota, while she was still in high school. Before they were named Vixen, the band was called Lemon Pepper. They changed the band's name to Genesis, then to Vixen to avoid confusion with the band of the same name.
Vixen was notable in the region since they were the first all-female rock band that emerged from the Twin Cities region. The band largely remained inactive, though one of the earliest lineups was featured in the film Hardbodies under the name Diaper Rash. This changed in 1985 when the band moved to Los Angeles to join the rock scene in the area.
Since its formation, the band endured multiple lineup changes. Today, the classic Vixen lineup consists of Kuehnemund, singer Janet Gardner, bassist Share Pedersen (now Share Ross), and drummer Roxy Petrucci.
80s Glam Rock Scene in Los Angeles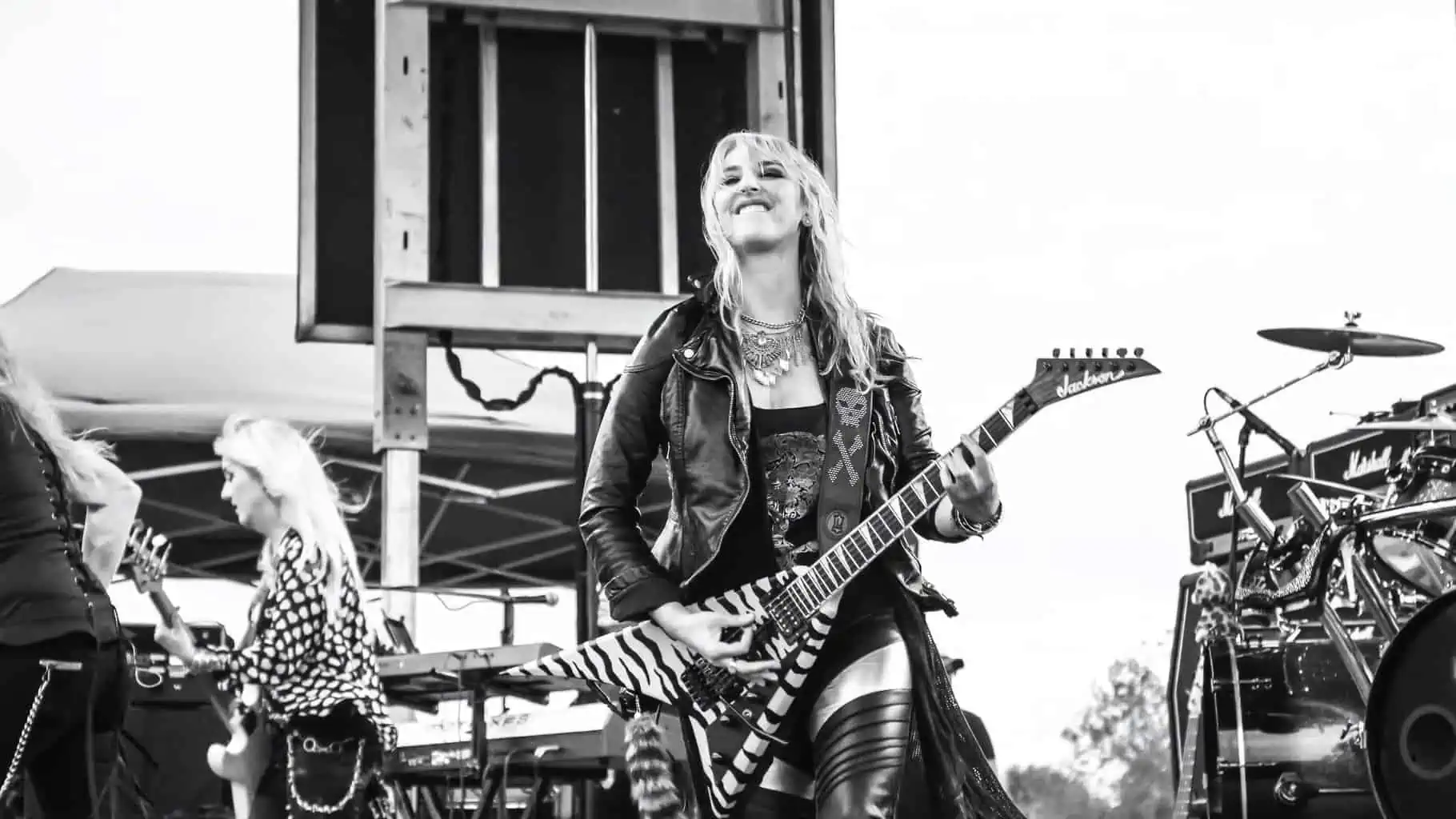 There's a reason why Vixen relocated to LA–any musician who wanted to become famous moved to the City of Angels. The Sunset Strip was especially pivotal to the scene; from the Whiskey A-Go-Go to Rainbow Bar, there were countless places where musicians played and networked with label reps and management.
The Los Angeles music scene dates back long before the glam metal scene. During the 60s and 70s, bands such as Led Zeppelin, Rolling Stones, and The Who all reigned in the region. As pop music took over LA, one would spot Iggy Pop, David Bowie, and Blondie in the region.
1985 was the perfect time for Vixen to settle in the area. There were many influential glam metal bands that dominated the scene during the time, and glam metal was at its prime. Bon Jovi released 7800 Fahrenheit, Motley Crue released their third album, Theatre of Pain, Ratt released Invasion of Privacy, and Dokken released Under Lock and Key. Because of glam metal's popularity, more acts were emerging. That same year, Stryper released their first album, Soldiers Under Command.
Success
In 1988, Vixen signed with EMI Manhattan and started working on their debut self-titled album. While it's still unknown how the band got discovered, many point to pop singer Richard Marx, who developed an interest in the band. But in
an interview
, Share Pedersen explained Marx didn't help the band get signed. She explained they met because they were signed to the same management company.
Vixen was also noticed on screen; they were featured in the film The Decline of Western Civilization II: The Metal Years, though guitarist and founding member Jan Kuehenemund wasn't featured in the movie.
Vixen's debut album was released on August 31st, 1988. "Edge of a Broken Heart" was arguably the biggest single released from the album, written, arranged, and produced by Richard Marx (the song was also co-written by Fee Waybill). "Cryin'" was another popular single released from the album, and both singles played heavily on MTV and various rock radio stations.
After the release of Vixen, the band went on numerous world tours. They supported Scorpions, Ozzy Osbourne, and Bon Jovi, while also headlining their own shows.
Vixen returned to the studio in late 1989 to record their follow-up album. Rev It Up was released in July 1990. While this album wasn't as favored by fans and critics as their successful debut, it still featured the hit "How Much Love." The single received lots of airplay on MTV and rock radio stations, still giving them leverage in their career. Because of the single's success, they spent another year of touring, headlining their own shows as well as supporting Deep Purple and Kiss.
Breakup
In 1992, Vixen broke up due to musical differences. In an interview with Gardner, she explained grunge music was starting to rise in popularity during the early 90s and struggled to stay fresh while maintaining their glam metal roots. There were also business issues; there were fights between the label and the manager, and Vixen ended up getting dropped from their label.
Between the first breakup and the reunion, all band members worked on their own projects. Kuehnemund formed another project, Drawing Down the Moon. Gardner took a break from singing until the first Vixen reunion and focused on her personal life. Ross and her husband formed the band Bubble. It's unknown what Petrucci was working on during this time period.
Unofficial Reunion
Vixen's first reunion occurred in 1997. Petrucci reformed Vixen with Gardner and recruited two new members: Rana Ross from the band Phantom Blue on bass and Gina Stile on lead guitar. They went on a U.S. tour following the reformation. Ross left the band, and the three remaining members recorded the album Tangerine. Petrucci's sister, Maxine, replaced Ross on bass for another upcoming U.S. tour.
The band was about to embark on this tour but was sued by Kuehnemund. Kuehnemund owned the trademark for the band and sued after realizing the band had reformed without her. Because of this fact, this reunion is legally considered to be "unofficial."
To avoid further legal tension, the former Vixen members plus Stile formed the band JSRG (the initials of all band members: Janet, Share, Roxy, and Gina).
Official Reunion
In 2001, Kuehnemund reformed Vixen. Since she was the founding member and owned all trademarks, this is considered to be Vixen's first official reunion. This new lineup consisted of herself, Gardner, Petrucci, and bassist Pat Holloway. For the reunion, Vixen toured the U.S. for the Voices of Metal Tour; however, disagreements between the band caused all members except Kuehnemund to leave.
The original lineup played again briefly in 2004 to perform for VH1's Bands Reunited program. However, this reunion was short-lived, as the rest of the band went their separate ways. This was the last time the classic lineup would play together.
Kuehnemund still wanted Vixen to reign, even if that met getting a new lineup. She recruited Jenna Sanz Agero on vocals, Lynn Louise Lowrey on bass, and Kathrin "Kat" Kraft on drums. This lineup went on to release the 2006 album Live & Learn. They won the sixth annual Independent Music Awards Vox Pop vote for Best Hard Rock/Metal Song ("I Try" off of Live & Learn).
The band continued to tour, even recording the Live in Sweden album during one of their Swedish shows. Eventually, this lineup disbanded. All members except for Kuehnemund retired from music, some pursuing other non-musical careers.
Jan Kuehnemund's Death
Following the disbandment of the new Vixen lineup, Kuenhemund was going to reform Vixen with the classic lineup in 2012. Before they could make the announcement, Kuehnemund was diagnosed with cancer. Kuehnemund decided to hold off on the announcement and focus on recovering from cancer. However, Kuehnemund died of cancer after nine months after her diagnosis. She was 59 years old.
Vixen Today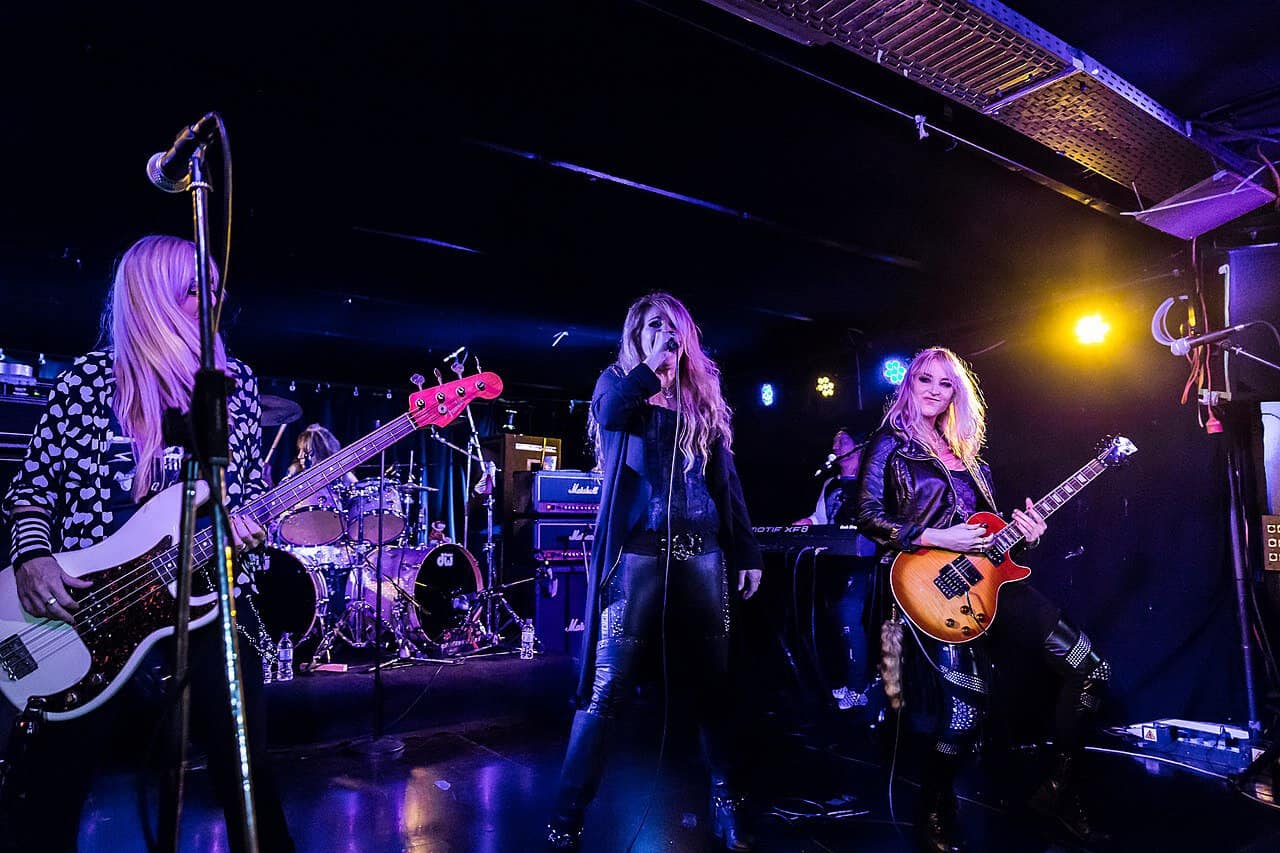 In 2013, the three surviving members of the classic Vixen decided to reform the band in Kuhenemund's memory, with Gina Stile on guitar. Starting in 2014, the band played numerous shows in the U.S., Spain, and Canada.
Since then, Vixen has still endured lineup changes. Stile left the band in 2017, replaced by former Jaded guitarist Britt Lightning. In 2019, Gardner left Vixen. Gardner decided to focus on her solo career and her family. She was replaced by former Femme Fatale singer Lorraine Lewis. Ross also left the band in 2022, replaced by bassist Julia Lage. Lage is a Brazilian-born musician, making her the first international member of the band.
Vixen hasn't released a new album in years, but the members have hinted there is a new album in the works. The album was supposed to be released in 2019, but different issues have resulted in pauses in the writing and recording process. As of now, there is no release date for the new album.
Sexism
Vixen and the band members weren't the only women playing rock and metal music at the time. The Runaways had always staked their claim as the legendary all-female rock band. Even though The Runaways had already broken up, Lita Ford had a successful solo career, and Joan Jett formed her iconic band, Joan Jett and the Blackhearts.
Previously, Suzi Quatro emerged as the most influential female musician. Across the pond, Girlschool staked their claim as the most amazing British all-female rock band, with Kelly Johnson regarded as one of the most inspirational guitar players of her time.
With more women playing glam metal, Vixen fit into the scene. However, they still endured sexism from their peers. In an interview with the Los Angeles Times, Share Pedersen explained they would get dumb questions from fans, assuming other successful bands put them together, or they were dating someone in the business.
When asked how she dealt with the sexism, Pedersen said, "…you just develop a good sense of humor." Though, the band stated they don't like the "all-female" label.
Current Band Members
Even though Vixen hasn't released their new album yet, they're still active and are playing shows. Here are their current band members.
Roxy Petrucci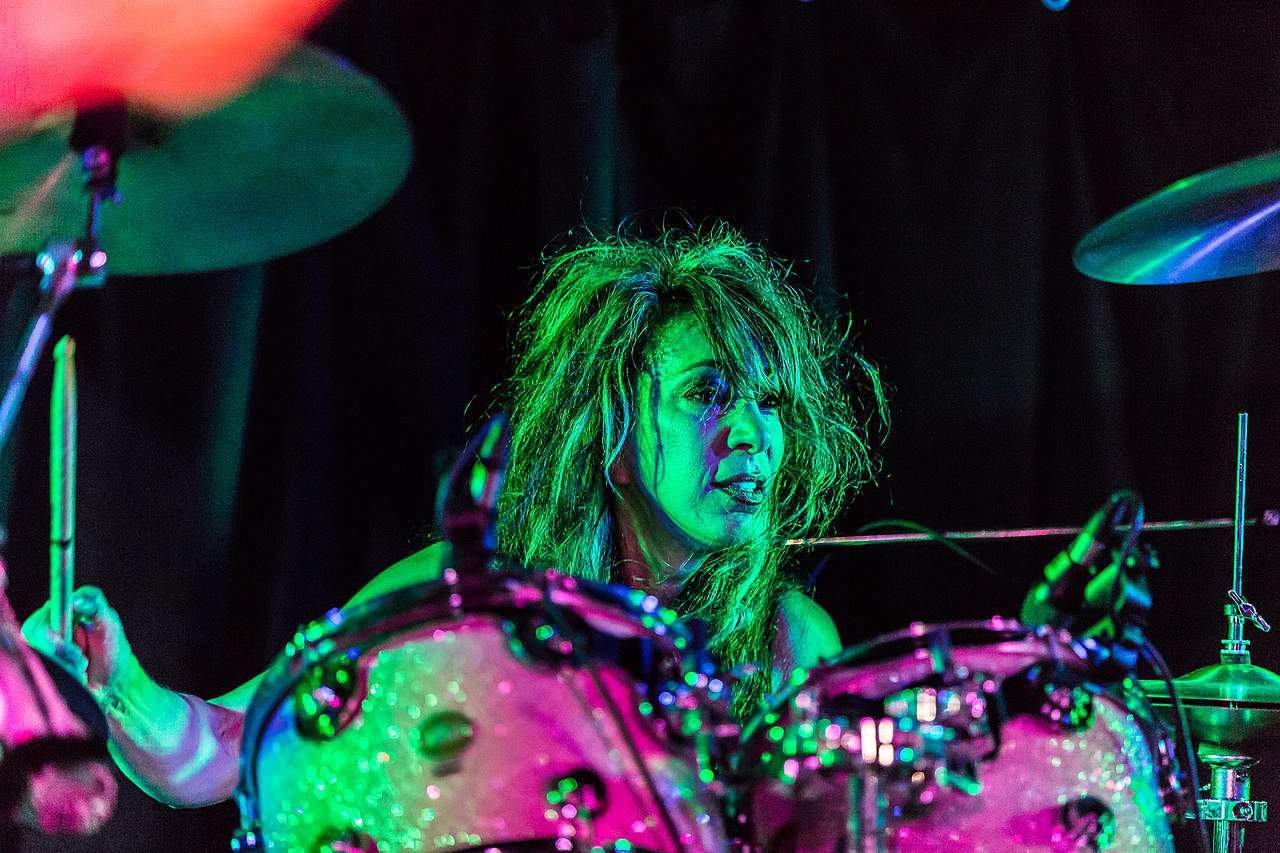 The only member from the classic lineup left is drummer Roxy Petrucci. Formerly in the band Madam X with her sister, Maxine, Petrucci left that band to join Vixen in 1986. Before playing glam metal, Petrucci was a jazz drummer. "I'd hit the drums (so hard), my fans would bleed," she said about her transition from playing jazz to rock drums.
Petrucci was there for all Vixen reunions and was also involved in other projects. She formed the band JSRG with former Vixen members Janet Gardner and Share Pedersen, plus Gina Stiles. Petrucci also played in Roktopuss, a band that features current Vixen singer Lorraine Lewis.
Britt Lightning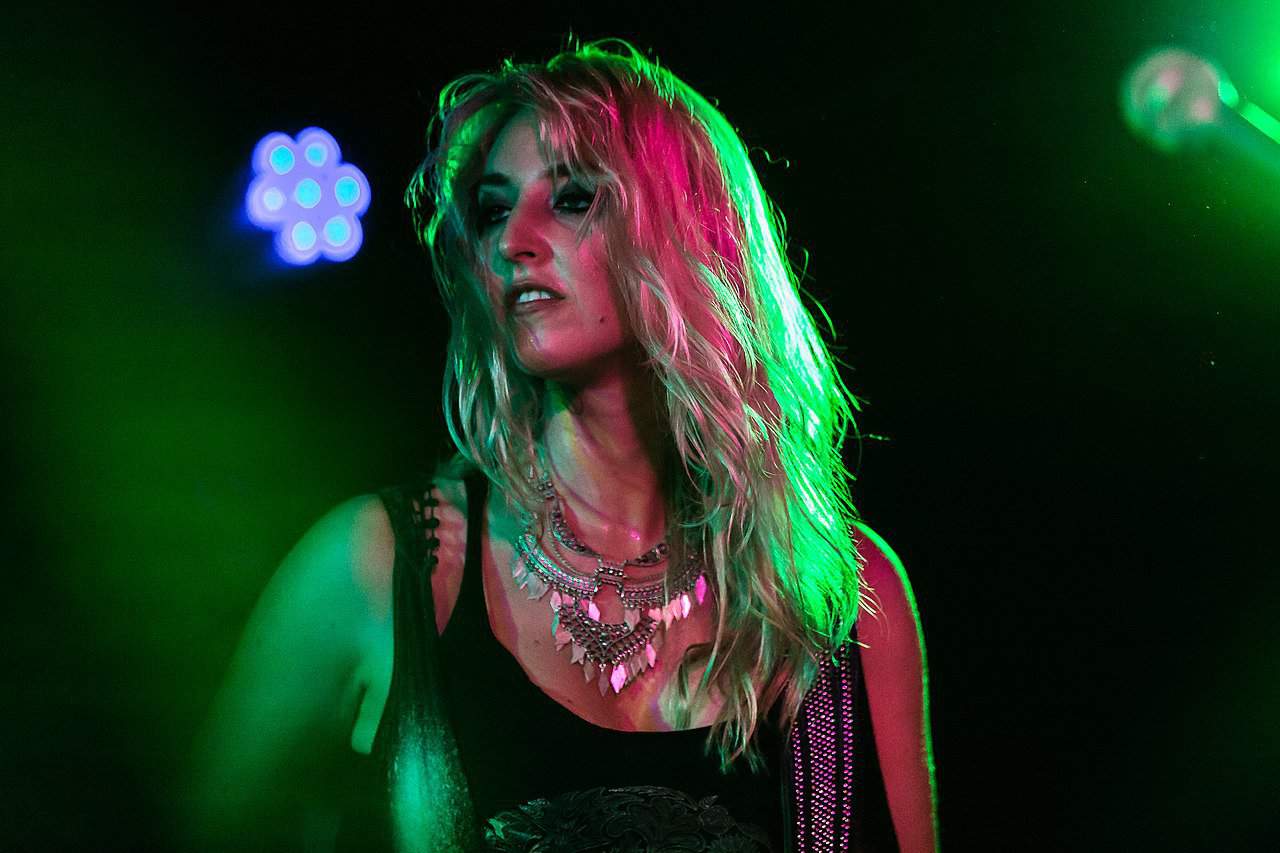 Britt Lightning is the current lead guitarist of Vixen, formerly in the band Jaded. In addition to these acts, Lightning played in the rock musical Chix6, with Grammy award-winning artist Alejandro Sanz, Jason Derulo, Rachel Platten, and all-female Guns n' Roses cover band Paradise Kitty.
Julia Lage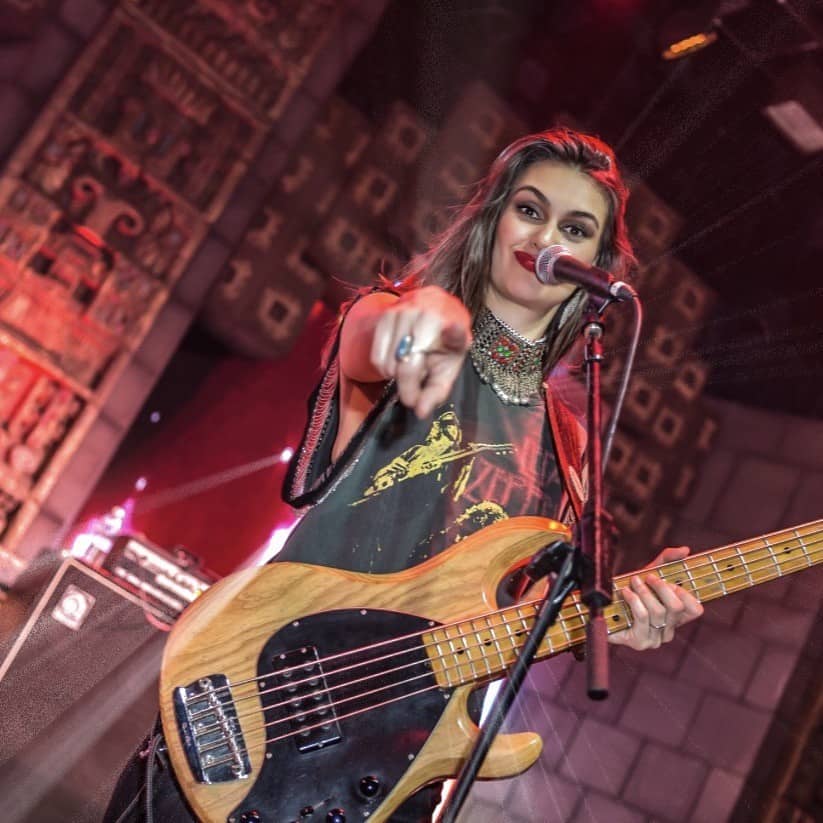 Julia Lage is the current bassist of Vixen and also plays in Smith/Kotzen with her husband, guitar player Ritchie Kotzen. She's been playing bass ever since she was 13 years old and was formerly in various other bands before relocating to Los Angeles, most notably the Latin Grammy-nominated Brazilian band Barra Da Saia.
She has also performed with Pat Travers, Elliot Easton of The Cars, Adam Lambert of Queen, Grammy-winning Latin artist Alejandra Gusman, and played in the American Idol finals alongside rapper Jidenna and pop star Janelle Monae. She also has her own band Sister Knot, solo project, and composes music for various television shows and films.
Lorraine Lewis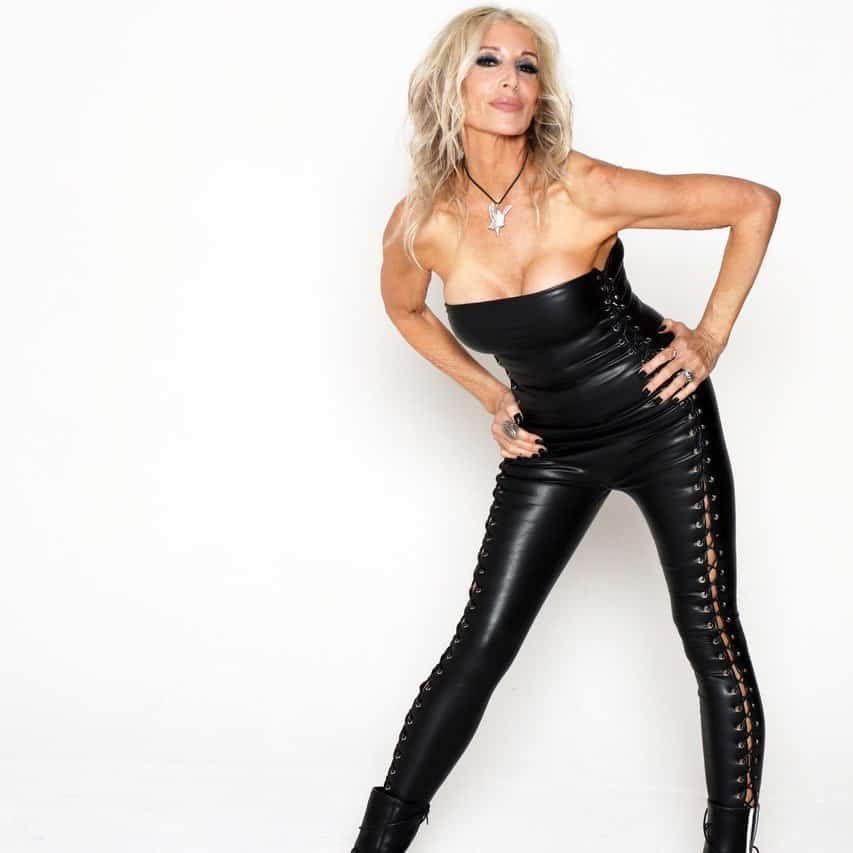 Lorraine Lewis is the current singer of Vixen but first gained notoriety as the singer of Femme Fatale. They released one album in the late 80s and disbanded after. In addition to these projects, Lewis released a country solo album and a side project called Snowball. She also has the band Roktopuss with Roxy Petrucci.
Classic Members
Even though it's important to know the current Vixen members, three members of the classic lineup are no longer in the band. Here are notable former Vixen members to know.
Jan Kuehnemund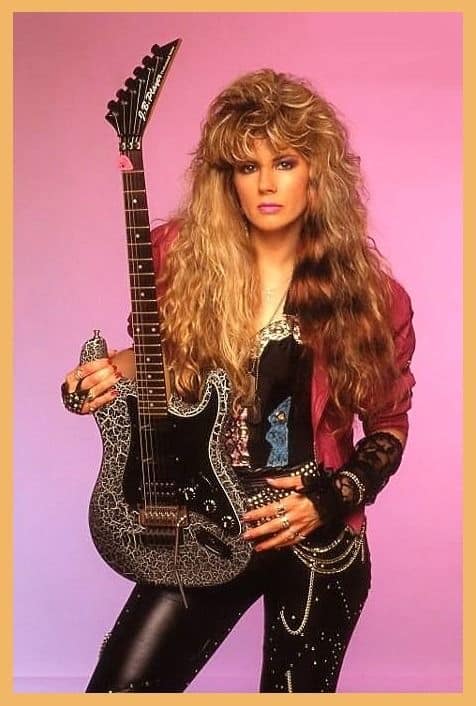 Vixen was founded by guitarist Jan Kuehnemund. When living in Saint Paul, she formed an all-female band Lemon Pepper when she was in high school, which then changed their name to Genesis. However, Kuehnemund changed the band's name to Vixen to avoid confusion with the English band of the same name.
After a brief hiatus, Kuhenemund reformed Vixen and moved to Los Angeles. Before signing to EMI Records and releasing their debut album, Vixen appeared in the film Hardbodies as the band Diaper Rash. After two successful albums, Vixen broke up due to managerial issues and the emergence of grunge music.
In addition to reforming Vixen, Kuhemund formed the band Drawing Down the Moon. The band featured Kuhenemund, Jackie Paulson, Donna Eveland, Stacy Robinson, and Donna Rawlins, with Christine Perior as their touring bassist. They only released one album, Angel in My Dream, in 2004.
Before reforming Vixen's original lineup, Kuhenemund was diagnosed with cancer. She died on October 10th, 2013, at the age of 59–only nine months after her diagnosis.
Janet Gardner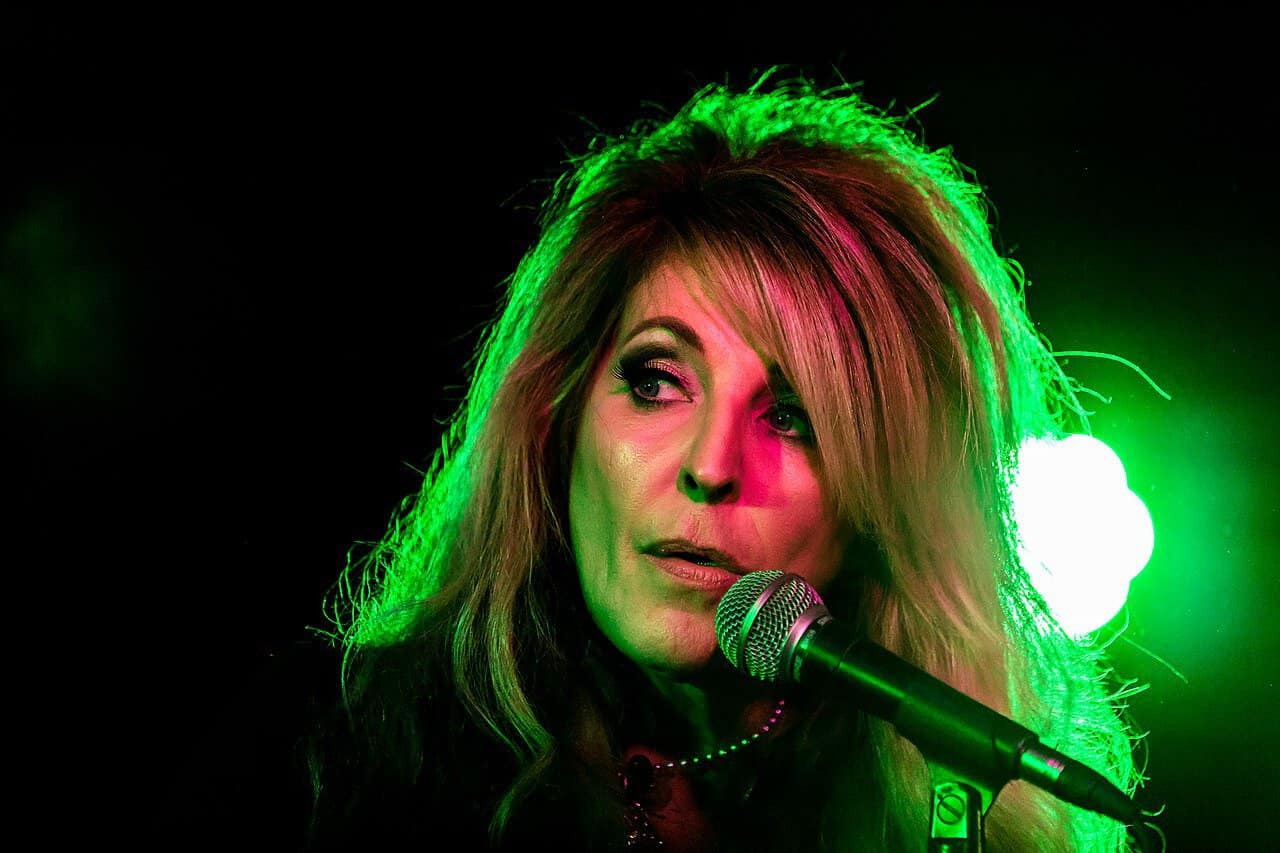 Janet Gardner is the former lead singer for Vixen. She joined the band in 1983 and is the longest-serving vocalist in the band, singing on four of their studio albums. After Vixen's first breakup in 1992, she took a break from music to focus on her personal life. Gardner rejoined during the unofficial Vixen reunion in 1997 and also joined the official reunion in 2001. She briefly left the band to become a dental hygenist but rejoined the band in 2012.
Gardner left Vixen in 2019. She released her first solo album in 2017 and left the band to focus on her solo career and her personal life.
Share Ross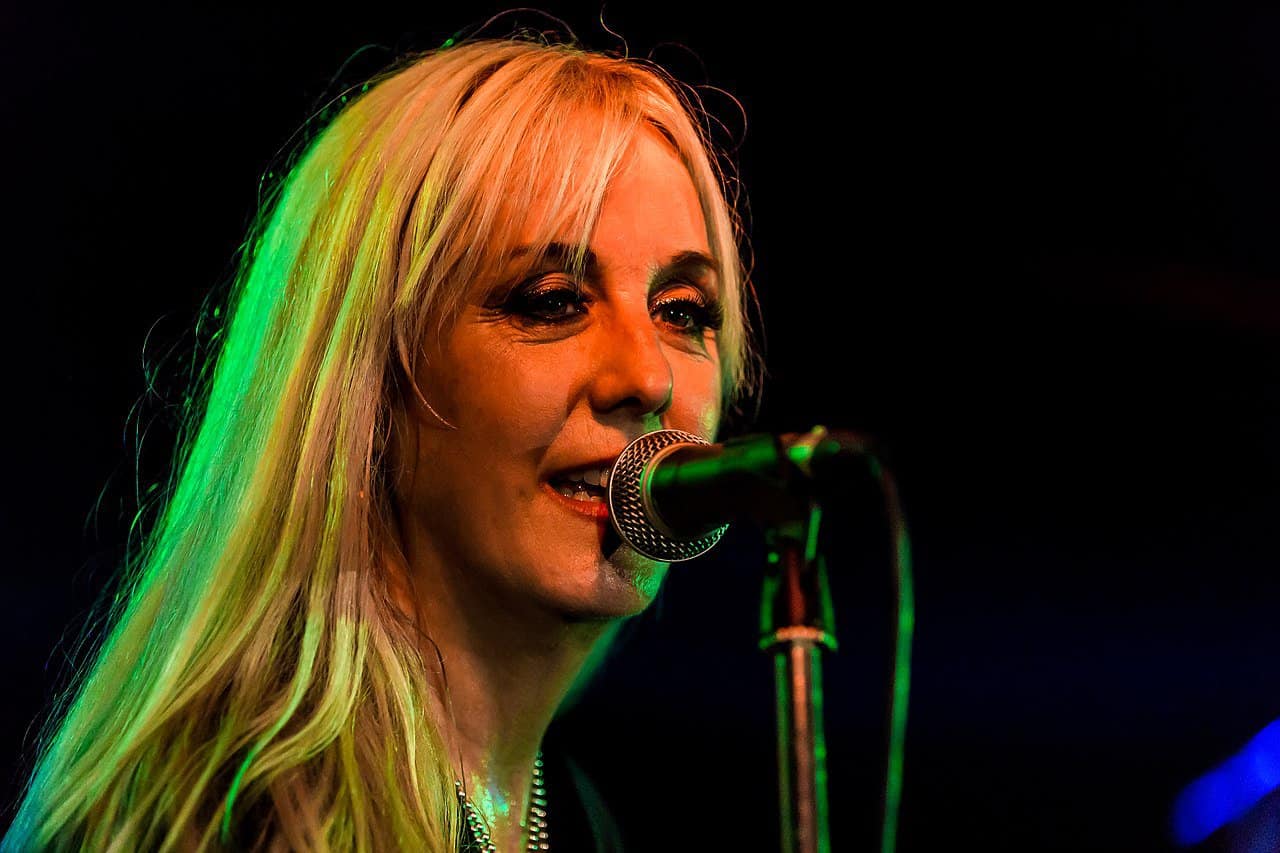 Sharon "Share" Ross (born Sharon June Howe, formerly Sharon Pedersen) was the bassist of Vixen. She joined the band in 1987 and was with the band until their first breakup in 1992.
After the breakup, Ross kept playing music. She formed the supergroup Contraband and had a band with her husband called Bubble, in addition to session work. Ross didn't join the first Vixen reunion since she had other projects and a busy career in the music industry until she rejoined Vixen officially after Kuhenemund's death. In 2022, Ross announced her hiatus from the band, Vixen. Julia Lage has since been her replacement.
In addition to music, Ross is also a licensed real estate agent in Florida. She used to host the online podcast, Rock n Roll TV, has worked as a life coach, and also knits–even releasing a book called Punk Knits.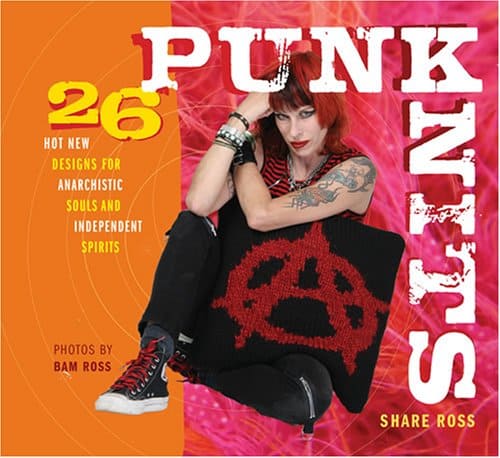 Discography
While Vixen is best known for their material from the 80s, they recorded two more albums since their first reunion in addition to two live albums. Here's a look at Vixen's studio and live discography.
Vixen
Vixen's debut self-titled album is by far Vixen's most popular album, staking their claim as the best all-female rock band in glam metal. Because of Gardner's pipes, Kuhenemund's skilled guitar playing, and Petrucci's powerful drums, there will never be another album like Vixen. Each song was catchy where it needed to be and featured the right amount of solos, capturing the magic of 80s glam metal. Even after over 30 years, this album is still amazing.
And I'm not the only one who agrees. Vixen was certified Gold by the Recording Industry Association of America (RIAA) in February 1989.
The self04-titled album also reached spot 41 on the U.S. Billboard Chart and also appeared on similar lists in different countries (they landed the 16th spot on the Finnish Suomen virallinen lista chart), which is impressive for a debut. They released two singles off this album, "Edge of a Broken Heart" and "Cryin'," which received the 26th and 22nd spot on the Billboard Hot 100 chart, respectively. Vixen also received the 43rd spot in Rolling Stone Magazine's 50 Greatest Hair Metal Albums of All Time list.
Vixen received songwriting help from Richard Marx, who wrote the single "Edge of a Broken Heart." Jeff Paris co-wrote three songs: "Cryin'," "One Night Alone," and "Charmed Life."
Rev It Up
Rev It Up is the second Vixen album, and I think it's extremely underrated. Even though it didn't gain the notoriety of the first album, it's still a fan favorite. Compared to the debut, Rev It Up has a more commercial and pop sound–you can tell Vixen was inspired by Bon Jovi.
Two songs were on the Billboard 200, and the album earned the number 20 spot on the UK Albums Chart. Because it didn't succeed as well as the first album, EMI dropped Vixen from their label. The album produced two singles: "How Much Love" and "Love Is a Killer."
Tangerine
Tangerine was the album that was released during the unofficial Vixen reunion. The album doesn't feature Jan Kuhenemund; because of the legal issues with the original reformation, this album is deemed unofficial and unrecognizable.
Replacing Kuhenemund is Gina Stile on guitar. Tangerine does feature original members singer Janet Gardner and drummer Roxy Petrucci. This album stands out because it has more of a grunge sound as opposed to the glam metal style that Vixen is known for. The album produced three singles, with "Never Say Never" being the most popular one.
Live & Learn
Vixen released Live & Learn in 2006, making it the last official album from the band. It was released on November 6th, 2006, in the U.S. and on January 30th, 2007, in Europe.
Jan Kuhenemund was the only member of the classic lineup on this album. While it didn't receive the praise as the original albums, it became a favorite for those in the generation. Singer Jenna Sanz-Agero gave the album new life, and it better fits the alternative vibe that was popular for its time. Kuhenemund also adapted her guitar playing to fit the alternative vibe; her guitar is tuned down, and she's playing more aggressively.
The album produced two singles: the "Live & Learn" title track and "Anyway," and also featured a cover of the David Bowie hit "Suffragette City."
FAQs
Question: How did Vixen get famous?
Answer: It's hard to find an exact answer. Iconic 80s pop singer Richard Marx took an interest in the band during their early days. He helped write their singles and also produced the band.  However, he didn't help them get signed; Marx met Vixen because the two were signed to the same management company.
Question: Why did they name the band Vixen?
Answer: Again, it's hard to find an exact answer. The band was originally called Lemon Pepper but changed its name to Genesis. Then, Jan Kuhenemund changed the name to Vixen to avoid confusion with the British band. But why she chose "Vixen" is what I can't find. A "vixen" is a female fox, but is often used to describe a very sexy woman. I'm also reading it can describe a mean woman, though I've never heard it used in that context.
Question: Is Vixen still successful?
Answer: Yes, despite line-up changes and the lack of a new album. I saw Vixen perform at Rock Fest Barcelona in 2018. They're still active, and I see on their website that they're on tour now.
Bottom Line
Vixen is an iconic band from the 80s glam metal days, and they're the most all-female band from that time period. Guitarist Jan Kuhenemund formed the band in 1980 while she was still in high school. Vixed signed to EMI Records and released their debut self-titled album in 1987.
They released four studio albums, their self-titled debut landing on the Billboard charts. Even though they suffered multiple lineup changes, a long breakup throughout the 90s, and the death of founding member Jan Kuhenemund, they're still active today and play shows around the world.
Looking for more interesting readings? Check out: