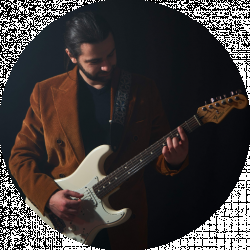 Latest posts by Altin Gjoni
(see all)
The mystical Irish poet, Van Morrison, is responsible for bringing a fine touch of grace and continuous change to the singer-songwriter genre. Many of our standard for a touching song comes from his writing, making this Van Morrison Bio a journey into how mixing styles created some of the finest soul-touching songs.
Morrison's classy blend of genres was opposite to Dylan's simplicity. His rich, powerful voice, proficiency over multiple instruments, and way with words give a timeless feel that hardly fits into one style. Van always stood secluded from the rock n' roll world, refusing to join the status quo and doing his original thing on the sideline.
I discovered Morrison's music late in my life and found out he was behind songs my parents and all my generation loved. Having gone through all his work, I'll guide you through his musical evolution and get started with Van The Man.
Van Morrison Quick Facts
| | |
| --- | --- |
| Full Name | Sir George Ivan Morrison |
| Nickname | The Belfast Cowboy, The Belfast Lion, Van The Man |
| Birth Date | August 31, 1945 |
| Birth Place | Belfast Bloomfield |
| Nationality | Irish |
| Zodiac Sign | Virgo |
| Children | 3 |
| Partner / Spouse | Janet Planet (1968-1973) Michelle Rocca (1992- 2018) |
| Most Successful Albums/Song | "Moondance" is the best-selling solo album; "Brown Eyed Girl" is the best-performing solo hit. |
| Genres | Folk |
| Net Worth | $90 million |
| Social Media | Facebook, Instagram, Twitter |
| Website | Van Morrison |
| Awards | 2 Grammy Awards, Grammy Hall of Fame, OBE, Brit Award for Outstanding Contribution to Music, Inducted into the Irish Music, Rock n' Roll and Songwriters,  Hall of Fame, Officier de l'Ordre des Arts et des Lettres |
| Last Updated | August 2022 |
Early Years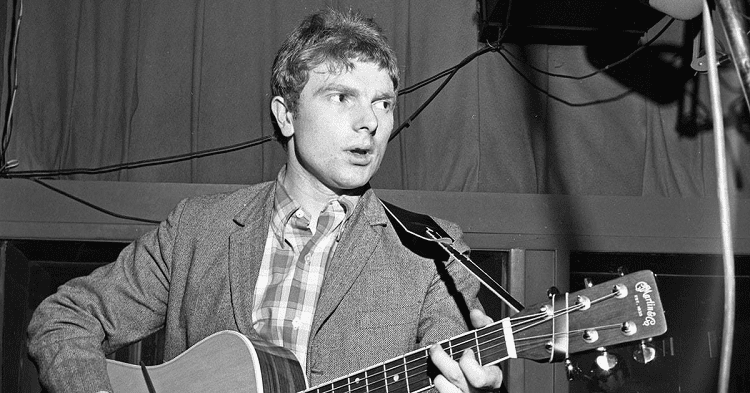 Van Morrison was born in a working-class family to a father passionate about collecting records. The vast collection, spanning blues, RnB, folk, and jazz, was one of the biggest in Northern Ireland and more than enough for Morrison to find new inspiration continuously. Glimpses of those early influences are well reflected in his later work.
Morrison picked up his first guitar at 11 and founded his first Skittle band with his friends around the same time. Since then, he has never stopped playing music, learning different instruments, and writing songs.
During his childhood, he did many jobs, including being a window cleaner, as was expected by a working-class child. Fast forward six years, many local bands and shows, he would be part of the band "The Monarchs" and tour Europe for the first time.
He cites his touring with The Monarchs in Germany as essential to creating his unquestionable work ethic that led to a prolific career. His ability to perform on almost all instruments on stage and carry both lead and backing vocal duties kept him busy playing daily five sets per night.
After only recording two singles, the Irish Showband disbanded, and Morrison moved to London to become part of the music scene.
"Them" And Rise To Fame
"Them" first played covers and few original tunes as residents at a Belfast sailor's hotel. The bands' performances were eccentric and stretched standard short RnB tunes into long jams and improv songs. Morrison would make up songs on the spot and sing/play whatever he recalled from his vast repertoire of genres.
Getting the attention of labels got them to record their first top 40 song, "Gloria:" All the hit songs from this period have become classics and are among the most streamed song in his catalog even today. 
Van Morrison and Them Performing Mystic Eyes and Gloria
Morrison's songwriting on tracks such as "It's All Over Now, Baby Blues" is as good as it was when he matured. The bluesy-infused love song is perfectly fitting today as it was during the British invasion. 
What I don't like about most pieces of this period is the low-quality recording and, at times, sparse arrangement. Fortunately, you can listen to them in modern remakes Van released.
Even though "Them" brought Morrison to the public, it only lasted two years. After a US tour with The Doors serving as an opening band, Morrison left and started his solo career. If you are a Jim Morrison or The Doors fan, you'll see the similarities between the two and how Van inspired him in many ways.
Solo Carrer Highlights
Van is responsible for 43 studio albums spanning six decades. He is an artist who never stooped writing, thus having glorious songs among many that didn't leave a mark and some underrated ones. There's gold to be found, even beyond his top streamed tunes most people recognize.
After being singed by Bang Records and moving to New York, Morrison got in the studio to record his first solo album.
Blowin' Your Mind! (1967)
The debut album from Van Morrison proved that he could reach the top of the charts without "Them."
I don't consider the entire album his best work in any aspect apart from the single "Brown Eyed Girl." The song is his most recognizable and one of the decade's biggest songs. You probably will want to skip the rest of the albums, yet I'd suggest you give a chance to the bluesy track "Who Drove the Red Sports Car."
Astral Weeks (1968)
Morrison's second album took things further musically as he tried and succeeded in blending more jazz and classical elements into his pop sound. Commercially though, it didn't do that well as it's hard to refine pop music and still make an impact on the charts. I think the album is his best work of the 60s, for some even his best ever.

"Astral Weeks" includes some of the most sophisticated songs in his catalog. The 10-minute-long "Madame Geroge" or 7-minute "Cyprus Avenue" are not songs everyone can enjoy at first listen as they drift into abstract places.
However, the more you listen, the more you get engulfed in the trans-like state Van's music is famous for transmitting. The title track is no less of a journey.
Overall, the coherence and sophisticated side of the album make it a timeless record that expanded the possibilities of what music could be.
Moondance (1970)
Needing to sacrifice some of the conceptual work and abstract, jazzy side for chart success Morrison took over the creative direction of a recording Moondance as the main producer. He knew he needed to return to the top but wanted to do it his way.
Moondance is the album Morrison fans deserved and the one he needed to release. 10-minute folk tracks left space for 3 minutes of catchy tunes while not sacrificing the lyrics or vocal performance. For casual folk listeners, this album is the best place to start.
The swing groove, phenomenal Morrison, and excellent production set the foundation for the mature Van Morrison of the 70s.
Tupelo Honey (1971)
When Tupelo Honey was released, Morrison was trying to make a country and western album. It's a great cohesive record that ranked high in the US charts, yet I don't think it's anything new from the previous one.

As he later said, the albums are full of songs he had written for years but never released. Tupelo Honey is an excellent song, yet it's too similar to Crazy Love from the previous album. At the time, it might have been what the fans wanted, but now it feels like it's a B side to Moondance.
The alienation he felt at the time makes the album more gloomy lyrically and often reflects nostalgia for the old times in Belfast.
It's Too Late to Stop Now (1974)
This double live album catches Morrison's best period as a performer and, in time, earned legendary status. The mid-70s will be remembered as Morrison's golden period partly because of this live album.
The albums break all barriers between jazz, blues, folk, and rock. Even when he is performing covers of some of his blues musical heroes, you know it will be more powerful than the original, almost with a rock attitude. His newly formed band, The Caledonia Soul Orchestra, is stunning, to say the least, in laying the ground for Morrison's vocals.
I highly suggest you check this album and get a feel for how strong Morrisons' stage presence was.
Wavelength (1978)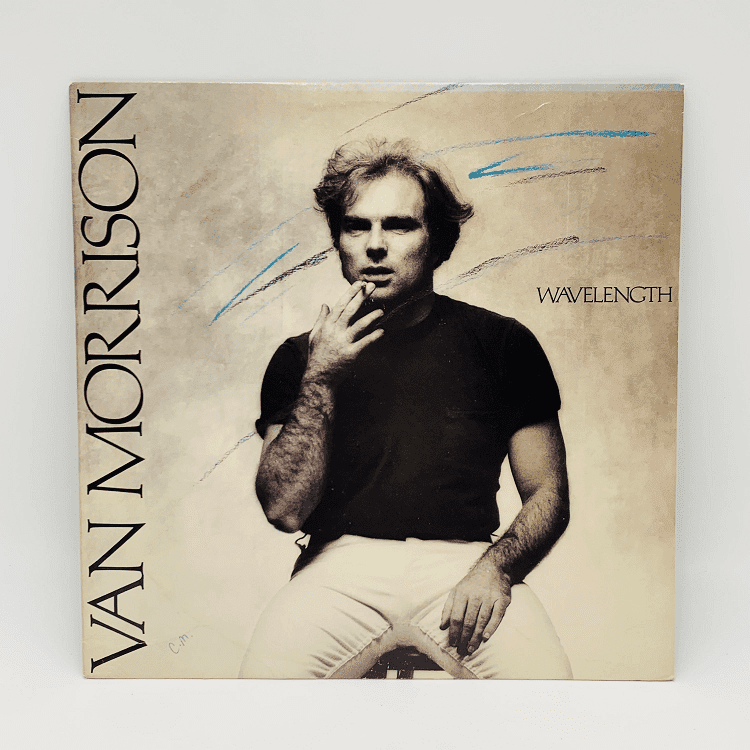 After releasing the not-so-highly commercially acclaimed "Veedon Fleece" and "A Period of Transition," Morrison knew he needed to change with the times. Wavelength brings in new sounds and a new image in a time when the singer-songwriter was being replaced by rock bands at the top of the charts.
It's a great record with fantastic production work by Morrison. Blending new elements without losing authenticity is done best on this album. The title track starts with synthesizers, a sound you never heard before in his songs, then drifts to an intense soul track reminiscent of his RnB classics.
The albums sold successfully and kept his confidence high for the next breakthrough record.
Into The Music (1979)
"Into The Music" closes Morrison's "classic' period with a return to his roots. He lays off pop-rock to go back to pure RnB and even adds Gaelic music. The album, I think, is his last that doesn't compromise any element.
My favorite song from the album, "Troubadours," is as classic as it gets with spices of Irish tradition.
Live at the Grand Opera House Belfast  (1984)
The 80s saw many blends of American jazz and Celtic music to the RnB sound. It's not my favorite Morrison decade, yet it produced great tracks he performs on this live album. I think it is much better than the studio recordings and will give you a sense of how engraved the jazz improver is in Van's performances.
https://www.youtube.com/watch?v=BNk8DQ4sGoI
Going Deeper: No Guru, No Method, No Teacher (1986)
The album is often considered by critics his best of the 80s, written during the most spiritual periods. "In The Garden," the closing track of side one, best portrays the sound and message of the album. A warm piano intro, followed by guitars and lyrics evoking nostalgia for a love of a long time passed.
My favorite is the rock-infused track "Thanks for the information." A guitar riff supports the whole song while bluesy fills, sax leads, and soulful female back vocals fill all the sonic space of this beautiful ballad.
Irish Heartbeat (1988)
By the time he started returning to his folk roots, Morrison had already recorded 17 solo albums, all musically different and written by him. This time he chose to take traditional songs and bring them back to life with the help of the traditional Irish band "The Chieftains."
The title track is one of Morrison's originals which blends folk and rock in a refined fashion. The melody feels bluesy, while the backing instruments and solo are folky. Morrison's rendition of the all-time Irish classic "Star Of The County Down is the first encounter I had with the song and my favorite modern one.
The Consistent Change of The 90s
The 90s and the new millennium saw release after release. I don't think he managed or aimed to catch up with the times and started going more to the roots of his passion rather than where the industry was going. Even though he was now seen as a legend of another time in the pop world, he never stopped writing and giving it all.
The price of releasing an album every year is similar to repeating themes. Van mostly avoids that due to collaboration with different musicians and style choices for each record. His special vocal phrasing that dances through the music give diversity, while the live performances were never the same as in the records.
If "The Grateful Dead" were the jam band of rock that never played a song the same twice, Morrison was the same for singer-songwriters.
Hymn to the Silence (1991)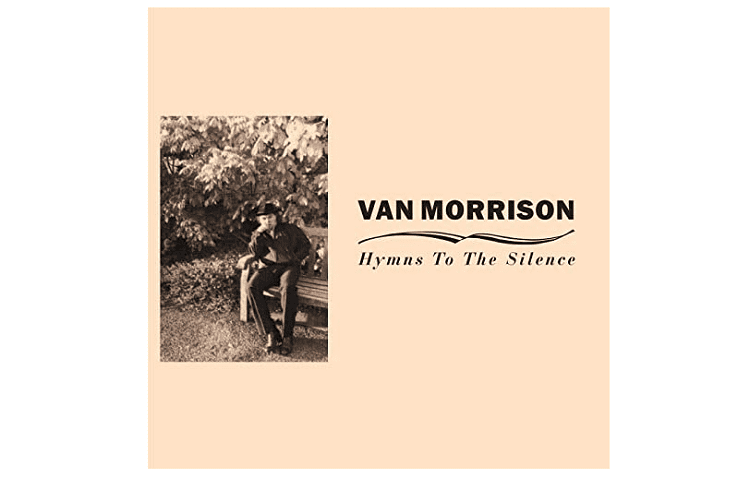 Music of healing and consolation is the way I like to put his first album of the 90s. The title track f the album deserves a special place on his discography for the 9-minute poetry backed by ethereal music. 
The album runs for over 94 minutes in length, and the lyrics are worth reading as poetry while listening to the songs.

He did justice to the popular song "I can't stop loving" by adding Irish instrumentation on top of the original melody. The straightforward love lyrics and simple melodies are like a short breath amid the complexity of most of the album.
Too Long in Exile (1993)
As he always did after a few pop-sounding records, Van got back to blues and jazz with "Too Long In Exile." He manages to show more of his virtuosity through the jazzy compositions and often prolonged live performances.
The blues is where improvisation leaves; that's Morrisons' perfect spot. He brings back some of his childhood favorite jazz standards, such as "Good Morning Little Schoolgirl." John Lee Hooker himself is singing and playing guitar in new renditions of "Gloria" and "Wasted Years."
Jazz seemed to be Morrison's famous place to stay during the decade as the two other Jazz records of this decade, "Tell Me Something: The Songs of Mose Allison" and "How Long Has This Been Going On," are back-to-back releases that charted at No.1 on the Top Jazz album charts.
Back on Top (1999)
The album stayed true to its title and brought Van's highest rank on the US charts for the decade. The familiar R&B sounds seemed to resonate with most of his fans, positioning the album on the 28th spot in a time when the musical landscape was changing completely to pop.
Morrison deals with his mortality, viewpoint on the world, and loss and longing. The song "Reminds Me Of You" is an intense dedication, perhaps to his wife-to-be, Michael Rocca,  with whom they had a breakup. Foe me, it's a universal appeal to losing a loved one and longing for a feeling.
Van Morrison – Reminds Me of You
The Modern Van Morrison
The 2000s follow the same trend of looking on the inside and then experimenting with genres to find the best mixture. Up to 2010, he kept touring and performing relentlessly while releasing albums. As it happened in the 90s, a few songwriters from the 60s 70s followed him.
Morrison is like a freight train during this period. He goes slow and steady, occasionally blowing his horn, letting everyone know he's here,
Down The Road (2002)
At this time, Morrison had built his label and had complete creative freedom of what he released and when. The R&B and country sound of the album proved to be his most successful release in the US since the 70s.
All big artists go back to their starts at some point. Considering his passion for blues, I think he couldn't wait to release his version of "Giorgia On My Mind." 
Van Morrison – Georgia On My Mind 
Originally planned as an album with singer and pianist Linda Gail Lewis, she was removed from all the contributions after a feud with Morrison and accused of sexual assault towards him. Officially she didn't win the case and also apologized for the incident.
Magic Time (2005)
"Magic Time" is a very important album for the decade as it is one of the era's only blues and R&B albums to claim similar success. The songs are more catchy and straightforward. While ner losing the depth of the lyrics.
The opening track, "Stranded," feels like a desert island song. The album starts with a sweet saxophone intro leaving the way for his delicate phrasing. The theme of alienation is present all around the album, making the whole listener to an exploration into oneself.
My favorite track on the album is the bluesy track "Just Like Greta." For me, it's Van's take on Etta James' "I'd Rather Go Blind." His phrasing is outstanding, and the organ solo in the middle backed by the strings is my favorite music moment of the record.
Keep It Simple (2008)
There's a bit of everything good about Van Morrison sparkled across this album. Folk, rock, jazz, and gospel intertwined with serving Van's mission best explained: "I felt I had something to say with these songs." His quote on writing and especially the song "That's Entrainment" perfectly sums up his attitude towards music. 
"Entrainment is when you connect with the music. . . . Entrainment is really what I'm getting at in the music. . . . It's kind of when you're in the present moment – you're here – with no past or future."
Van Morrison That's Entrainment BBC Four Sessions HD
Keep Me Singing (2016)
Now In his 70s, Morrison released an album that debuted at No.1 in the US, as none of his previous work had before. "Keep Me Singing" is a fresh-sounding soft rock album with R&B blues and jazz elements.
I feel the songs don't have much variety compared to each other, yet the whole album stands out from everything else on the charts. Now facing his mortality, Morrison goes deep in his nostalgia and the changes he's seen happening.
In his words about the album, "You're competing against yourself like I think and trying to make it interesting for one's self."
Van Morrison – Keep Me Singing 
Political and Religious Controversy
Morrison's latest work goes into the political realm, far from the inner explorations of his previous work. He seems to be disappointed by many of the changes he sees today and reveals that openly in interviews and songs.
His stance toward the Covid situation caused tension even between him and the Irish government, and he ultimately got sued by Northern Ireland Health Minister Robin Swann for defamation.
His viewpoint on media and society is expressed in the lyrics of his two latest albums.
Latest Record Project, Volume 1 (2021)
The first album of Van's political-oriented record caused much debate among fans and critics. This time Morrison was not writing from the inside but directly accusing what he felt was wrong about society, especially social media.

With songs like "Where Have All the Rebels Gone?" "Stop Bitching, Do Something," or "Why Are You on Facebook?" he directly attacks from his viewpoint.
Apart from the different stands on the lyrics, the bluesy shuffle that carries the song makes for a great rock n' roll song.
Van Morrison – Where Have All The Rebels Gone? (Official Audio)
What's it Gonna Take (2022)
His latest album, "What's It Gonna Take?" expresses all his ressentiment, controversial viewpoints on politics, and other delicate topics many artists have discussed. The album is often interpreted as antisemitic and paranoid by fans and critics.
You can't deny that it's a refreshing, blues-influenced album on the musical side.
Van Morrison – Nervous Breakdown (Visualiser)
On the religious side, many think he is part of Jehovah's Witnesses. He claims to be a Christian mystic and spent 18 months exploring the tenets of Scientology. 
Notable Performances
Have a listen to his classic Gloria with what I think is a much better performance than the original recording.  
Van Morrison – Gloria – 2/1/1979 – Belfast (OFFICIAL)
The performance with "The Band" is from where the nickname Van The Man originates. Guitarist Robbie Robertson gave him the nickname as Van walked off the stage.
A mature Morrison, backed by a team of all-star musicians
Van Morrison Full Concert 06/18/80 Montreux (OFFICIAL)
Despite his age, the vocals are still impeccable in this 2021 performance.
Van Morrison – Live at Real Studios – Box England – 2021
In a very unexpected setting, Morrison sang "Comfortably Numb" on Roger Waters's "The Wall" show in Berlin. The way he elevates the song in the chorus is enchanting.
Roger Waters, Van Morrison, The Band – Comfortably Numb
Van Morrison Relationships
Van Morrison has been married twice. The first time in 1968 was with his girlfriend, Jaden Planet (Rigsbee), whom he mainly married as a way to resolve visa issues in the US. They later separated in 1973 after having one child, Shana Morrison, who took up her father's career as a singer-songwriter and released five albums.
His next marriage was with ex-model, former miss Ireland and tv presenter Michelle Rocca. The musical genius who always lived in secrecy and disliked fame got married to one of the most mediatic figures in the country.
They met at a dinner party at Leixlip Castle and got engaged after years of courtship. They valued their privacy, yet the news of an affair between Rocca and racing manager Angus Gold in 1996 broke in the media, resulting in a temporary breakup. They later married officially in the year 2000 and had two children.
Rocca was the inspiration behind many of Morrison's love songs and appeared on the cover of the album "Days Like This." The couple divorced in 2018 after what Morrison calls a very wearing procedure.
Apart from the resolved scandal with pianist Linda Gail Lewisthere was another incident involving his tour manager Gigi Lee. According to her, she and Morrison had a relationship and a son, yet Morrison denied paternity.
The situation became complex as different versions of the story popped out from each side until the situation was resolved in court. George Morrison, the alleged son of Van, died at only 13 months old and soon also did his mother.
Controversy Towards Rock Artists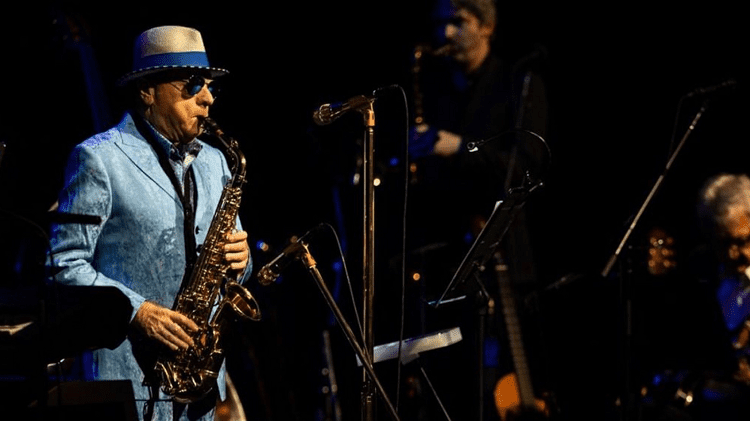 Even though he was part historically of the rise of rock, he denies ever being part of the rock era or even the British invitations. Van always saw himself distanced from other bands, which is quite clear if you listen to what his contemporary were recording.
As a listener, I agree he is not a rock musician and often drifts off the rock path and attitude. I'd say he is more of a shamanistic R&B and Jazz musician with a rock musician's freedom and stage presence. As many rock artists got inspired by his work, it's not surprising that some might have even copied from him.
He is bothered by many rock artists as he accuses many of copying his songs and melodies and dislikes the fact that people considered him part of the rock movement. He openly expressed resentment against Bruce Springsteen and said  he "ripped him off."
Is Van Morrison as Relevant as Bob Dylan?
A topic that pops out frequently is if Morrison was ever at the level of Dylan and perhaps other legendary songwriters like Paul Simon or McCartney. I think Morrison evolved more than all the other songwriters of the time and left a mark of the same importance in a different context.
He might not be as relevant in pop culture as the image of Bob Dylan, yet musically I find him and his music superior. Both are master lyricists with a forward vision, yet their paths drove one to commercial stardom and the other to a career of continuous exploration.
It was a significant switch for the whole rock scene when Dylan went electric. Morrison, on the other hand, changed the instrumentation style on each album. Dylan proved to be more influential on rock, while Morrison was always "Van the Man," you always went to for a deeper experience.
FAQs
Question: Which Instruments Does Van Morrison Play?
Answer: He plays guitar, harmonica, saxophone, keyboard, drums, and bass, among other stringed and wind instruments.
Question:
Is Van Morrison Still Performing?
Answer: Van Morrison is occasionally touring and delivering long 2-3 hours performances with his band.
Question:
Does Van Morrison Have a Knighthood?
Answer: Van Morrison received a knighthood from the Prince of Wales in 2016. He is also an Officer of the Order of the British Empire (OBE)
Sources: