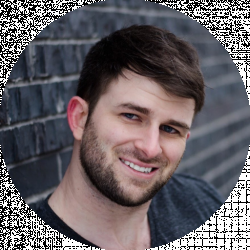 Latest posts by Adam Braunstein
(see all)
For years now, there has been only one band I can think of that has their concerts referred to as one name. That name, of course, is Dave. Throughout my college years, I'd have friends asking if I was going to Dave that night or if Dave was coming to play near our school soon. The obsession with this man and his music is nothing short of extravagant.
He brings masses to his shows and has been one of the longest-running bands today that remain relevant in the music world. What makes it all the more interesting is that he's such an unassuming guy. Just your average-looking joe who managed to make it big as a musician.
Dave Mathews' music has been one of the more fascinating catalogs to work my way through when researching him. His music is eclectic and ranges from so many different styles and incorporates so much different types of music that it's hard to nail him down, really.
Is he a rockstar? Indie guitar hero? Jam band extradoinaire? It's tough to say, but one thing for sure is that you're never going to be bored. His concerts, in particular, are one of the best music events you could hope to see, and the pure joy that surges through Dave and the band as they do is something you don't often see with acts as big as this.
We're going to explore the life of Dave Mathews and see where he came from and how he ended up as one of the most well-known names in music today. It's an interesting journey that has some twists and turns and helps to show you why Dave got as big as he did.
Quick Facts
Full Name David John Matthews

Birth Date January 9th, 1967

Birth Place Johannesburg, South Africa

Nick Name Dave

Nationality South African

Zodiac Sign Capricorn

Siblings- Anne Matthews

Children Stella Busina, Grace Anne, August Oliver

Partner- Jennifer Ashley Harper

Most Successful Songs/ Albums- Crash/Crash

Net Worth $300 million

Social Media 

Instagram

Awards 

Grammy for "So Much to Say"

Last Updated- 2022
Early Years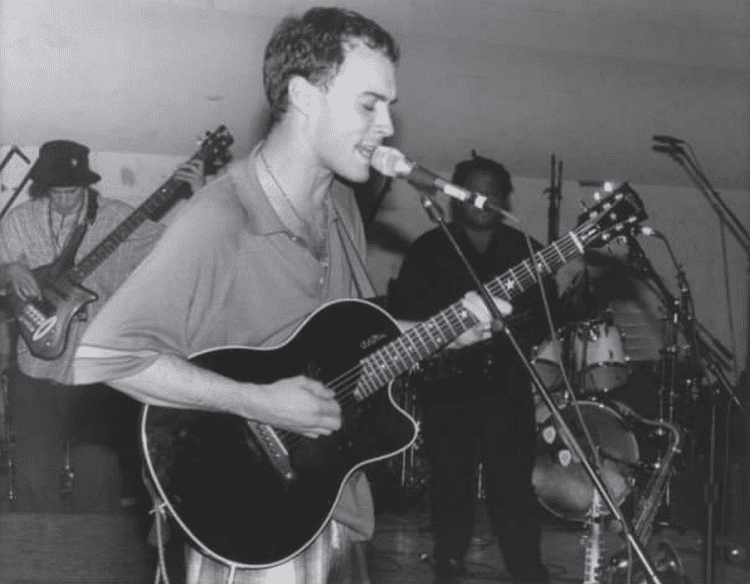 Dave Mathews grew up in Yorktown Heights, New York, but interestingly enough, he was born in Johannesburg, South Africa. He made his way for the states before temporarily moving to England.
He first became interested in music when he saw a concert from Pete Seeger., but his music love would be put on hold for a while because the family went back to Johannesburg shortly after. Once he got there, he started to get interested in playing music of his own.
It wouldn't be in either South Africa or New York where Dave would first start his musical journey, though, as that would instead be in Charlottesville, Virginia, where his mother was living. Dave was in high school at this point and became part of the music scene there and began performing in public.
Dave had one of hell of an upbringing. It seemed like he was uprooted every place he attempted to settle down, so I can only imagine how tough that was as a kid and how music might've been a kind of escape from the uncertainty in his life.
Time to Form a Band
The formation of the Dave Matthews band started in 1991, where he'd find the lineup that would pretty much stay intact for the majority of his career. The band was made up of LeRoi Moore, Carter Beauford, Stefan Lessard, Peter Grieser, and Boyd Tinsley.
The first official release of the band came two years after its formation, and it was called Remember Two Things. It wasn't much of a hit, but eventually, it did well on college radio stations, and slowly, the band's name became something that would go around in music circles.
They were certainly a different kind of sound, especially compared to the music of the time, which was pretty dark and heavy, with grunge dominating the airways in 1993 and rap also having a huge comeback as well.
The Dave Mattews Band was a much lighter affair and something to chill out to while hanging with friends, and they've retained that vibe to this very day.
The Big Time Hits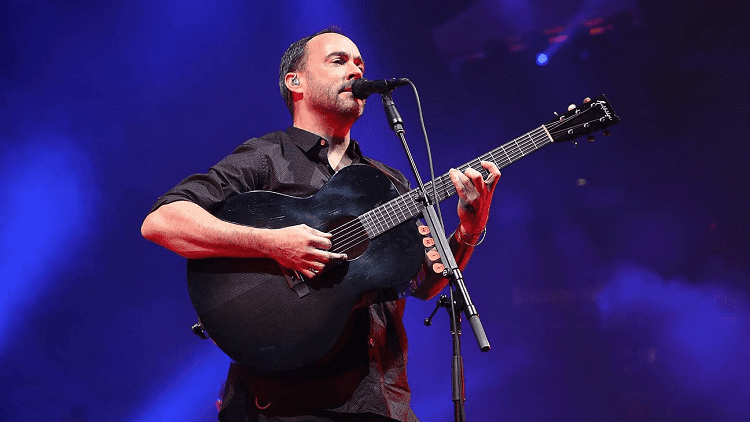 Although Dave Matthews is one of the tightest-knit groups around, Peter Griesar wasn't exactly looking forward to the fame and fortune for whatever reason, so he split from the band right before they would take their biggest step yet.
They released their first studio release called Under the Table and Dreaming, and from there, the band would become a household name.
They had a few massive hits on the album, but the biggest by far was "Ants Marching," which is a song that today is still one of their biggest hits and truly shows off the amazing musicianship of the entire band. The best part about the Dave Matthews Band is that there is no spotlight on any one person.
Although it's called The Dave Matthews Band, it's not about Dave; it's about everyone in it. Arguably, he's not even a top 3 musician talent-wise in the band, as the surrounding musicians are just incredible in their own right.
With the huge release came a Grammy nomination and win for "So Much to Say," and when you manage even to get a Grammy nomination, as far as the music industry is concerned, you're in.
They would continue that trend in 1996 with another nomination for Best Rock Album for Crash, which proved to be the biggest album for the band at the time.
"Crash Into Me" was a massive hit off the album and showed off a quieter side to the often loud and energetic band. It was more ballad-like and showed the versatility of music the Dave Matthews Band was capable of creating.
Dave Becomes a Household Name
One thing people need to know about the Dave Matthews is that the live experience is another thing entirely than their studio releases.
When you're at a Dave show, you're likely to hear massive jam sessions that can last for 10+ minutes and alternate versions of the songs you know, and people treat it like a spiritual experience to connect with the music, unlike any band I had ever seen.
With that in mind and clearly known by the band themselves, they released a live album called Live at Red Rocks 8.15.95. It was the first time the band really got their live presence on an album, and although there is nothing like seeing a band live, this album does a lot to try and bring the experience to you in your headphones or speaker.
After the live album came yet another studio album called Before These Crowded Streets. This album is not my favorite from them as the direction clearly changes from the style that brought them to households worldwide.
Here, the music is a bit gospel and ballad-heavy. "Crush," in particular, was a massive hit that I just never really vibed with as it didn't feature the band like I felt they were capable of. Regardless of what I think, though, the album was again a massive hit and has been one of their biggest releases to this day.
Woodstock 99 and Everyday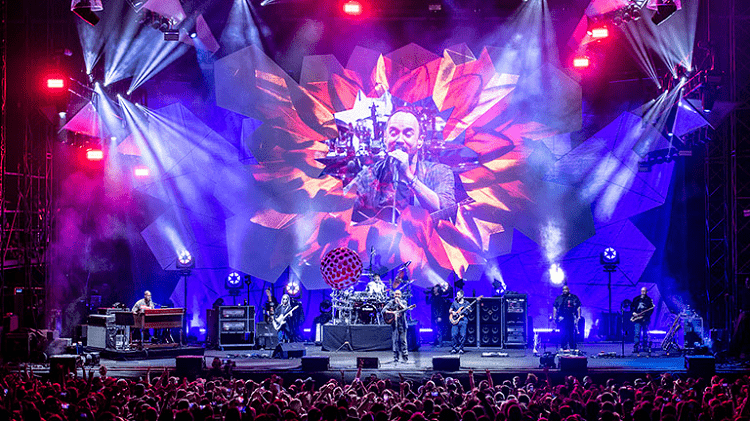 Although it's kind of an infamous concert at this point, it was a huge thing at the time to be part of Woodstock 99, and massive acts like Metallica and Kid Rock were on the bill, and sure enough, right alongside them were The Dave Mattews Band, who were a decidedly different flavor than many of the acts there.
The band would release another album called every day, and this is one of the most divisive albums that I can think of. On the one hand, The Dave Matthews Band became bigger than ever, embracing a more rock-like feel to their music that appealed to me more than most of their other music.
Everyday also managed to produce one of their biggest hits ever in "The Space Between," which was a rock ballad with an infectious chorus. The songs were also much shorter here than in previous albums too. This was not what fans were expecting with their first release in the new millennium.
Calls of sell-out and other kind words from fans happened all over the place when it seemed like The Dave Matthews Band had become more commercial friendly.
Luckily, it didn't impact the charts at all for the band because they were pretty much bigger than ever. Even with the calls of selling out, "I Did It" was a great song that showed what the band was capable of and remains one of the more popular songs off that album.
Stand Up
After the fans got over their initial displeasure with Everyday, Stand Up got released in 2005, and immediately, you can feel the fusion of the past and present with this album.
Yes, there were still some notably pop-like tunes on the album, like the hit "American Baby," but they also had tons of other songs on the album like "Steady As We Go" that would harken back to the early days of the band where the musicianship would be on full display rather than sacrificed for a more hook-heavy style.
The album was a massive hit, debuting at number one, and again, Dave was everywhere.
I remember seeing the videos for Dreamgirl and American Baby on an almost nonstop loop daily back then, and in particular, the simple guitar riff that supports American Baby has been one of those little melodies that sounds so simple but manages to stay with you for years regardless.
Tragedy Strikes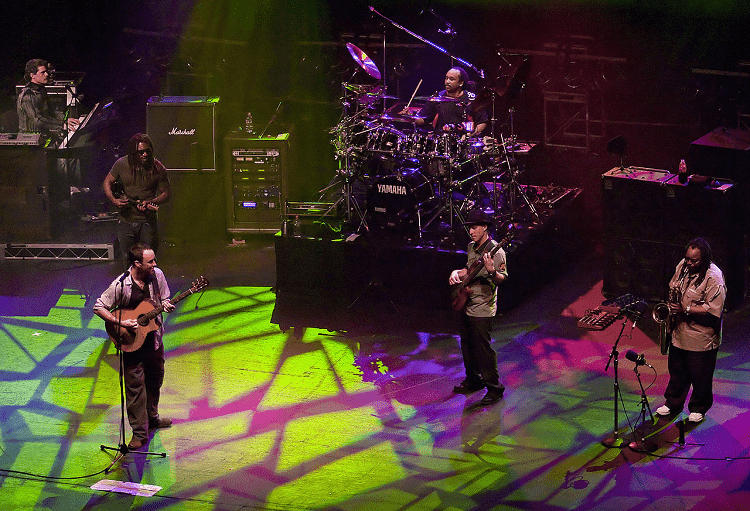 Unfortunately, Dave lost one of his closest collaborators following a seemingly nonfatal ATV accident where LeRoi Moore was injured. Moore was supposed to make a full recovery from the incident, but something went wrong during his rehabing, and he passed away.
This was a crushing blow to both Dave and the band as Moore was one of the most recognizable members of the band, including one of his co-songwriters and, most of all, closest friends.
The band would announce his death mid-show, as he had a replacement player fill in for him, and the crowd chanted his name in response, showing how large his impact on the band and the fans really was.
Amazingly, the band finished the rest of the tour. To say that's a tough feat is an understatement as the band was always so tight live, and to know one of their key members was gone must've been incredibly tough to get through with each progressing show.
They carried on, though, and basically, the show must go on when it comes to musicians, and they pretty much lived by this rule.
After the tragedy, The Dave Matthews Band released Big Whiskey and the GrooGrux King. The album was a massive hit and debuted at number 1.
It was around this time I fell off the band for a little bit, so I recently revisited it to see what they had in store, and it was actually pretty great. Not shockingly, it was very much a tribute to the types of songs that LeRoi Moore would have a hand in making.
The album picked up two Grammy awards, including Album of the Year, and it was a fitting way to pay homage to their fallen comrade.
The Touring Tear and the 2010s
The Dave Matthews Band is known as one of the most heavily touring bands in the world, and that streak started in the 90s and has kept going to this day. In the 2010s, the band would embark on several large tours around the world.
Somewhere in between this rigorous touring schedule, they found time to release yet another album called Away from the world. The album was again a massive hit and made it to number 1 on the billboard 200. Unlike any band I've ever heard of, it was the 6th time in a row this had happened.
The love for The Dave Matthews Band is something that's hard to explain. The hits of the band are often not even the most loved songs by the fans, and the way people talk about the experience of seeing them in concert just makes you want to go regardless if you're a fan or not.
Dave himself has always been an extremely down-to-earth superstar, and that reliability both to him as well his music has created legions of dedicated fans the world over.
Throughout the rest of the decade, Dave would tour nonstop with the band and attend several festivals playing throughout the world. Those tours would be sold out constantly, making them one of the tougher tickets to secure simply for the fact that they go so fast.
Later 2010s – Present Day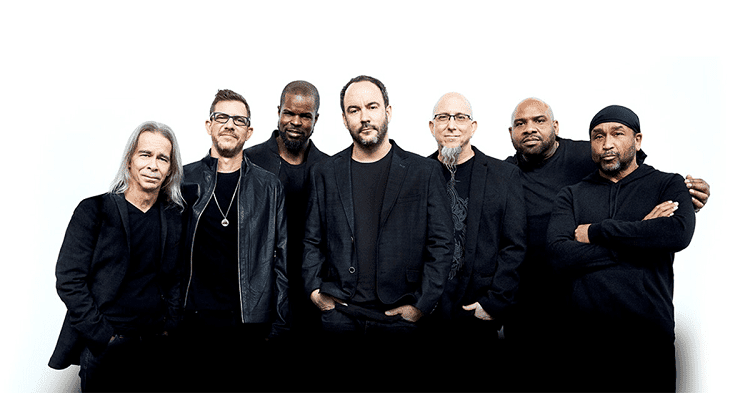 After a rigorous few years of touring, The Dave Matthews Band came out with another album in 2018 called Come Tomorrow, and guess where it landed on the charts? Yup, number 1!
At a time when I'm not even sure how to chart sales are calculated since nobody buys CDs anymore, they still managed to top those charts. 7 in a row. Just unreal.
Today, The Dave Matthews Band is currently in the midst of a big-time summer tour, although it has recently been sidelined due to one and possibly more of the band members testing positive for COVID.
Acting Work
Dave Matthews has actually been in several movies over the course of his career, and several of them have been fairly high-profile films.
Most famously, he's had several small parts in Adam Sandler movies, such as I Now Pronounce You Chuck & Larry, You Don't Mess with the Zohan, and Just Go with It. He has also had voice acting work in the animated series Pete the Cat as well.
Dave Matthews Videos
Dave Matthews' Family
Jennifer Ashley Harper

Grace Anne Matthews

Stella Busina Matthews

August Oliver Matthews
Dave Matthews Relationships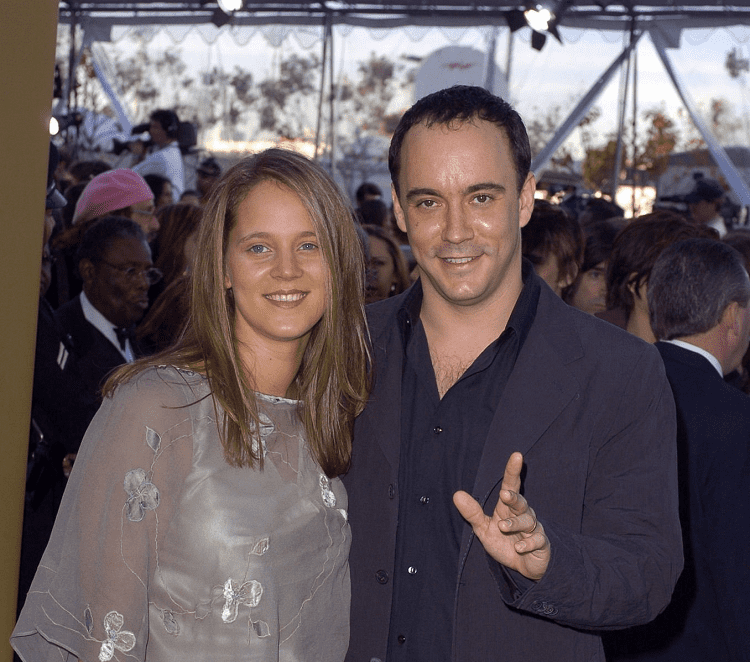 Dave Matthews Controversies and Scandals
One of the biggest controversies Dave Matthews ever faced was when a member of his band, Boyd Tinsley, dumped 800 pounds of waste from his tour bus that leaked through the grate of a bridge and poured onto passengers on a sightseeing boat below.
Although it didn't involve Dave directly, recently, in 2018, a longtime violin player in the band, Boyd Tinsley, was accused of sexual misconduct from several members of a band he put together and has left the band since.
The Dave Matthews Band officially fired him from the band shortly after the allegations came out, giving an end to one of the group's original members.
Dave Matthews's Net Worth
Dave Matthews has a net worth of $300 million. He has acquired it over the course of 20+ years in the music industry and has had a record 7 number one albums in a row. He also maintains a rigorous touring schedule and is known as one of the toughest tickets to secure in the business due to his fame worldwide.
Dave Matthews Residence History
Dave Matthews and his wife Jennifer have lived in the Wallingford area of Seattle, Washington, since 2001.
He also owns property in Virginia as well which includes a winery and also a recording studio.
Dave Matthews Quotes
"I was regularly advised not to go into music, that I should give up that foolish dream."

"We look to our leaders once we elect them to either lead us in the right direction or at least not crush us."

"Take what you can from your dreams; make them as real as anything."

"Good music is good music, and everything else can go to hell."

"The world and the universe are far more wonderful if there's not a puppet master."
Dave Matthews Discography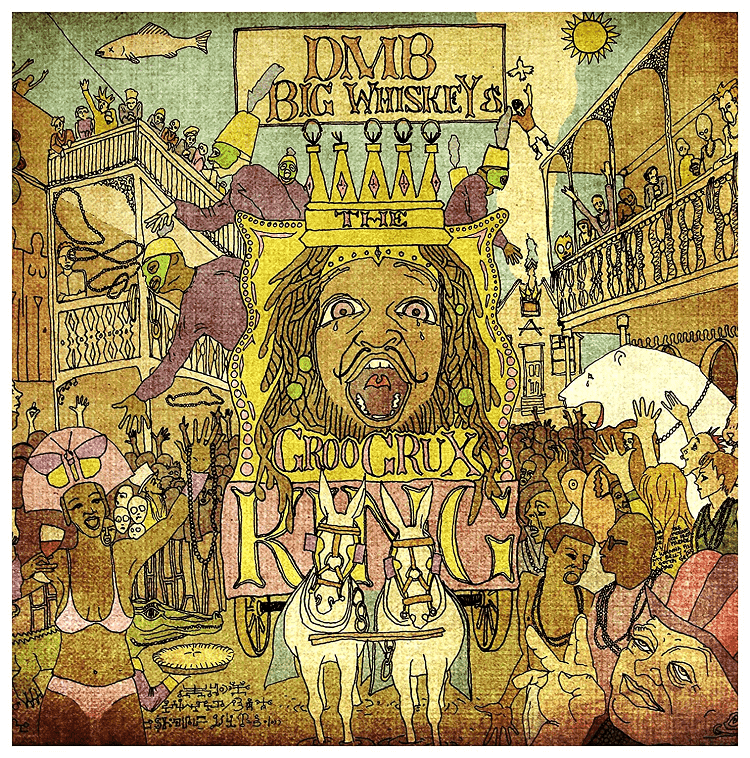 Under the Table and Dreaming

Crash

Before These Crowded Streets

Everyday

Busted Stuff

Some Devil

Stand Up

Big Whiskey & the GrooGrux King

Away from the World

Come Tomorrow
FAQs
Question: Does The Dave Matthews Band Still Tour?
Answer: With one of the most devoted fanbases in music history, The Dave Matthews Band continues to tour the world and are currently on a summer tour.
Question: Is Dave Matthews a Jam Band?
Answer: Yes and no. He's known for breaking into long jam sessions at his concerts but also has had several pop-rock, radio-friendly hits over the years, so it's tough to really put him in the jam band category.
Question: Is Dave Matthews Still Married?
Answer: While it's tough to do in the music industry, Dave Matthews has been married to his wife since 2000 and has 3 children with her.
Conclusion
I hope this shed some light on the journey that Dave Matthews has taken in his career. He's had one of the smooth sailed trips to a music royalty that I've ever seen.
He's also managed to be the least controversial rock star I've ever seen and rarely is a bad word ever said about him. His music might not be for you, but there is no denying he is an absolute icon in the music industry and his considerable net worth and impressive streak of number one albums can attest to that.
Sources Cited